Over the last few weeks, we've extensively covered some of the most expensive and exclusive horological creations owned by the Ambani family, which includes the $9 million Patek Philippe Grandmaster Chime Reference 6300G that Anant Ambani was seen wearing recently. In fact, a big portion of those interesting timepieces belongs to the personal collection of Anant, the youngest son of Mukesh Ambani – Asia's richest man. While his father doesn't appear to put too much effort into choosing his clothes and is comfortable wearing an unassuming $8500 Rolex watch despite his $84 billion net worth, Anant is often spotted wearing ultra-rare watches that are carefully color-matched to his attrite. Interestingly, the same penchant for incredible horological pieces is also shared by his elder brother, Akash Ambani, who happens to be a big fan of Richard Mille. A few years back, he was seen wearing a truly fascinating Richard Mille RM056 split-seconds chrono tourbillion which carried a price tag of $1.65 million when it was launched in 2012.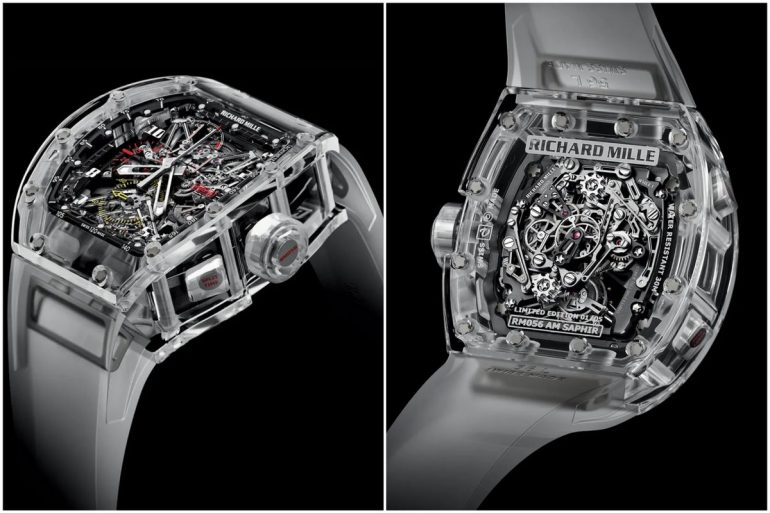 A completely see-through Richard Mille
The highlight of this Richard Mille RM056 timepiece is that it features an all-sapphire-crystal case. According to the watchmaker, the complete see-through case took required over 1000 hours to produce. Machining sapphire crystal is a complicated process as it has a tendency of cracking because of its brittleness. Drilling tiny screw holes requires unmatched skills and a whole lot of patience. Thanks to the transparency of the case, the innards of the highly-complex timepiece are visible from different angles. Even the crown, pushers, and strap are transparent, matching the overall theme of the watch. Furthermore, the watch also gets a skeletonized dial, offering an unhindered view of the movement.

Housed inside the sapphire crystal case is the manufacturer's caliber RM056 movement. The manual winding tourbillon movement with hours, minutes, seconds, and split-seconds chronograph is comprised of 500 individual components and also boasts indicators for power reserve, torque, and function. Even the caseback is made of sapphire crystal and offers a view of the movement inside. Only 5 examples of the Richard Mille RM056 all-sapphire were produced by the watchmaker, making it one of the rarest timepieces. The model can easily fetch north of $5 million in the current market; however, it's incredibly difficult to find a pre-owned example thanks to its rarity and desirability.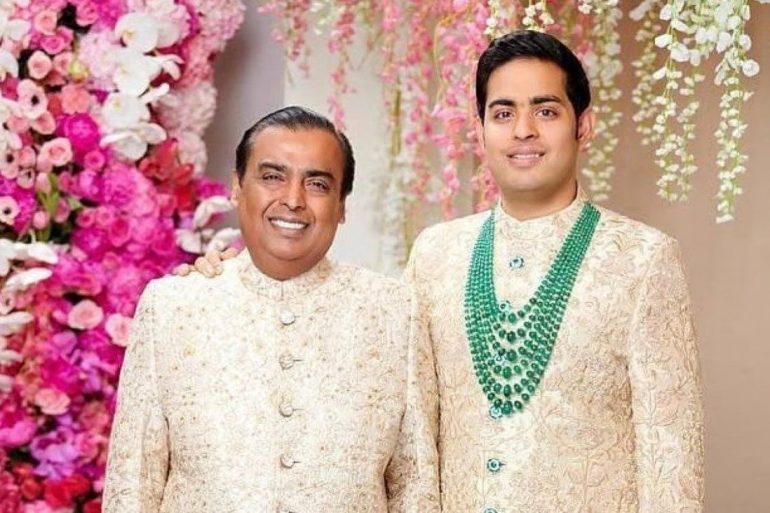 Who is Akash Ambani?
Akash Ambani is the eldest son of Mukesh Ambani, an Indian billionaire industrialist who is currently the chairman and managing director of Reliance Industries. The 32-year-old graduated from Brown University with a major in Economics and has been heavily involved with the Reliance group's digital push. Last year, he assumed the role of chairman at Reliance Jio, one of the leading digital service providers in India.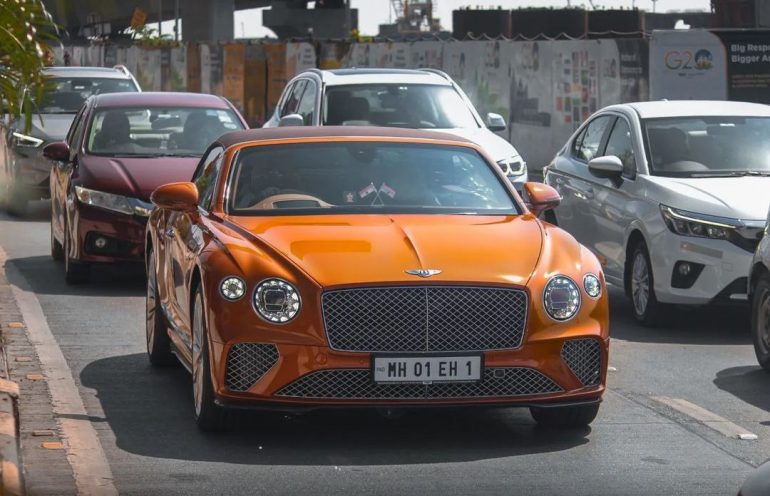 Akash Ambani is also known for his love for exotic cars and is often spotted driving some of the fanciest cars in India, including a highly-personalized Bentley Bentayga which is believed to be the most expensive car in the country.
Source link