That Nita – wife of India's richest man, Mukesh Ambani, and chairperson of Reliance Foundation is a wealthy woman is no secret. However, their list of possessions gives us better insight into how incredibly affluent they are. Nita Ambani resides in a $2 billion home called Antilia, one of the world's tallest, largest private residences. The 59-year-old doesn't bat an eyelid before gifting her daughter-in-law jewelry worth a whopping $55 million L'Incomparable. The philanthropist binges $50,000 on a tailor-made lipstick collection.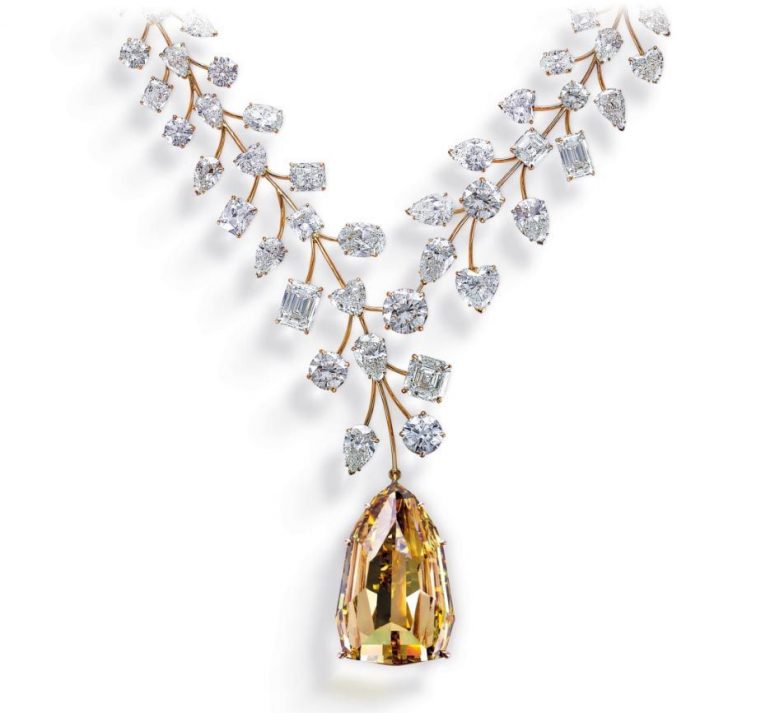 While her list of possessions may be boundless, one that recently caught our attention was a Patek Philippe Aquanaut worn by the owner of the Indian Premier League Mumbai Indians during one of the matches. All in all, the Ambani matriarch is a woman of style. She spends her millions on matter that is magnificent, to say the least. Let's check out some examples where her impeccable tastes overshadow the tags-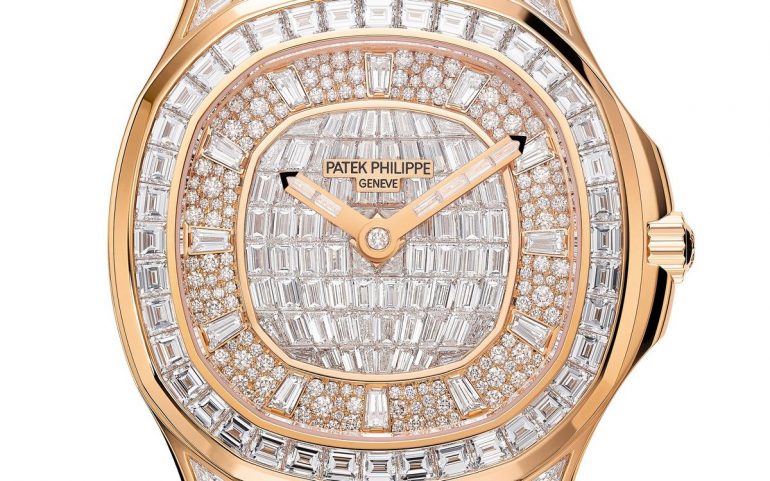 She sported a stunning Patek Philippe Aquanaut Luce Haute Joaillerie watch at a sporting event-
Billionaires often boast the best baubles in the business, and Nita Ambani takes it even further. Spotted sporting the ultra-exclusive Patek Philippe Aquanaut Luce Haute Joaillerie during a cricket match, she indeed hit the ball out of the stadium, pun intended. Talk about making a style statement in a sports jersey, and the ace businesswoman will show you how! The rose-gold Haute Joaillerie version of the Aquanaut Luce brings forth complex jewel setting techniques like invisible and snow setting in the most beautiful revelry.

The dial, the case, the lugs, and the clasp are sheathed with diamonds in 25 different sizes and shapes. From brilliant cut, baguette, and trapeze, a motley of diamonds come together to form visual poetry in geometry. A true masterpiece, the Patek Phillipe Aquanaut Luce Haute Joaillerie includes hands set with baguette diamonds, a technical feat that the 200-year-old Swiss watch company can only pull off. The timepiece sells for upwards of $225,000.
She opened the gates of the Nita Mukesh Ambani Cultural Centre in supreme style-
Asia's most affluent family, and India's uncrowned kings, the Ambani's of Reliance Industries, bestowed Mumbai City with a gem laced with culture, community, and charm par excellence- the Nita Mukesh Ambani Cultural Centre (NMACC). The grand opening was a two-day extravaganza featuring the creme de la creme of Indian business, fashion, the movie industry, and Hollywood A-listers.
The architectural marvel designed by Richard Gluckman includes three performing arts spaces: the majestic 2,000-seat Grand Theatre, the technologically advanced 250-seat Studio Theatre, and the dynamic 12S-seat Cube. Akin to Nita Ambani's glittering persona, the ceiling of the Grand Theatre glistens with 8,400 Swarovski crystals embedded in it.
Her personal style is unmatched-
With a net worth of $83.4 billion, Nita Ambani's husband, Mukesh, features among the world's top ten billionaires. It is hardly surprising then she opts to carry a $350,000 Hermès Himalaya Birkin bag to go shopping. Nita's opulent Hermès Birkin bag is embellished with over 240 dazzling diamonds and sports 18K gold hardware, making it the second most expensive bag in the world! The philanthropist's net worth is close to $3 billion, per The Sun. No wonder the glamorous cricket team owner and Chairman of Reliance Foundation opted to splurge $50,000 on personalized lipsticks with gold holders curated to match her outfits to the T.
Ambani's sense of style extends from her jewelry and wardrobe to her lavish home and cultural center. The woman with extraordinary taste once bought 25,000 pieces of crockery and loaded it all on her private jet. Ambani loves the century-old Japanese brand Noritake and bought a whopping 25,000 pieces of unmatched 22-carat gold-trimmed porcelain crockery in one go. A 50-piece set in India can set you back by $2,000, so that's nearly $1 million spent on plates.
Note – According to Forbes' most recent estimate, as of writing, Mukesh Ambani is worth $87 billion.
Source link