Saudi billionaire prince Fahad al Athel's superyacht Elements was vandalized in the port of Nice, France. The $100 million luxury vessel got caught in the middle of the local unrest. France is currently dealing with much instability, demonstrations, protests, and riots. The yacht had nothing to do with the aforementioned, except it was at the wrong place and time. Everything was hurdled toward the blameless beauty of a ship, from garbage to paint and edibles like fruits and vegetables and projectiles. The 263-footer boasts impressive exterior styling by Alpha Marine that was certainly endangered by the use of paints and other damaging shots that could possibly leave indentations on the sleek superyacht. Let's take a closer look at the vessel built in 2018 by Yachtley-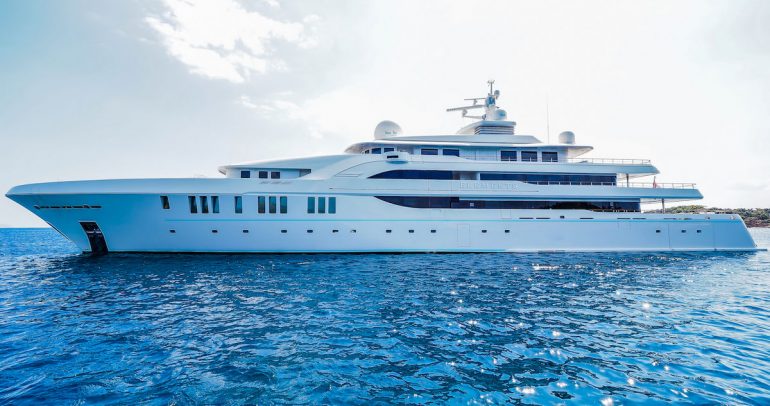 A vessel fit for a prince-
It is the elements of the Elements that make it excellent. Various opulent materials, such as mother-of-pearl inlays and backlit onyx, enhance the yacht's allure. This beauty is witnessed in 12 staterooms capable of accommodating 24 guests. The four-decker pleasure craft houses its owner in the main suite that doubles up as a spacious family apartment with a Jacuzzi, bar, cinema, and office if the VIP cabin on the same level is converted. The yacht also includes five double and five twin cabins, accommodating up to 25 crew members.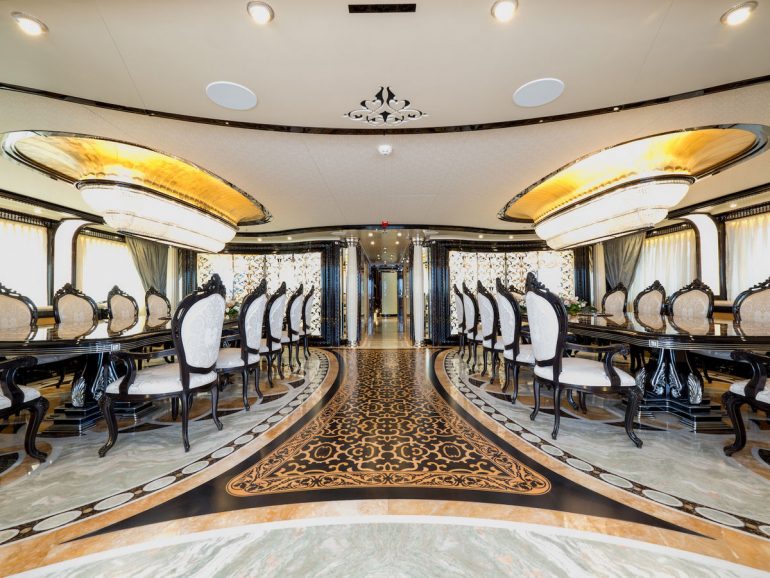 The unrestrained beach club features a hammam and massage room and an impressive armada of water toys. The vessel includes a cinema, a private card room, and the main dining room.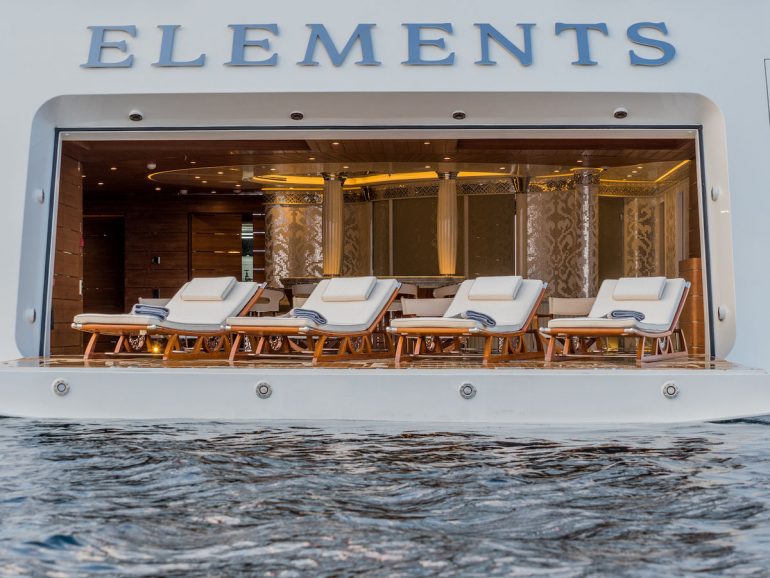 The variety of experiences on Elements also boasts a dedicated library where you can unwind in the most relaxing way. Large windows on the bridge deck fill the sky lounge with ample natural light. It further opens onto a shaded exterior deck aft.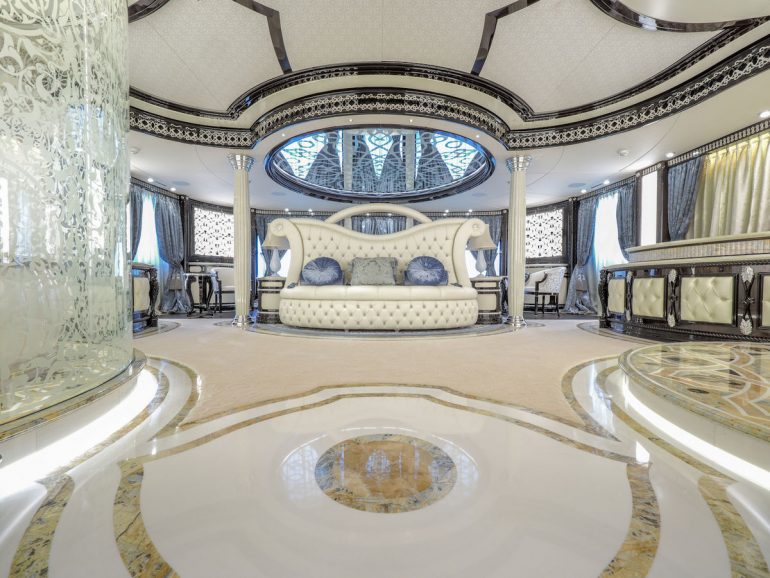 This area is an excellent spot for lounging on two L-shaped sofas, coffee tables, and ottomans, while two well-placed bars cater to guests' needs. In addition, a third bar and dumb waiter can be found within the sky lounge itself. Elements yacht is powered by twin MTU engines, cruising at 15 knots, with a maximum speed of 18 knots.
Who is Sheikh al Athel?
Owner of Elements superyacht and founder of FAL Holdings (revenues of more than $ 600 million and more than 4,000 employees), Fahad al Athel is one of the prominent names in Saudi Arabia. The ace businessman has an impressive net worth of nearly $2.2 billion. The Riyadh-born graduate in Business Administration from Santa Clara, California, resides in Saudi Arabia but also owns a large house in Cologne, Switzerland.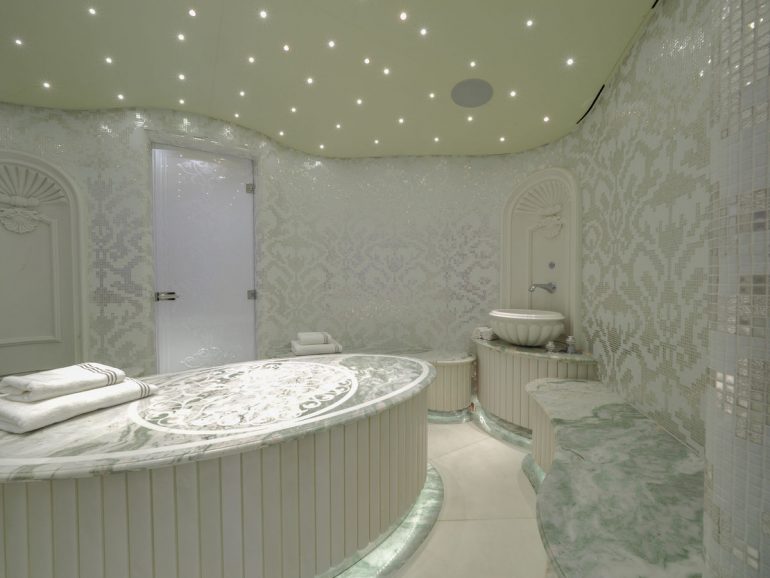 The Saudi prince began his career with his first business entity, the Saudi Fal Company, engaged in the trading of construction materials. Sheikh al Athel flaunts a $25 million Embraer ERJ-135BJ Legacy 600 private jet. He is an active force in healthcare, technology, and Saudi Arabian real estate.
Source link