Tom Cruise, has no trouble proving he is a hero in reel and real life. He does with ease what many find challenging, from his own death-defying stunts in A-list blockbusters to being kind, considerate, and downright generous. The Mission: Impossible actor channeled his inner Ethan Hunt back in 1996 and saved five people whose yacht caught fire due to an electrical short circuit. Cruise was cruising with his family, then wife Nicole Kidman, their kids, and friends on the 263-foot yacht Talitha.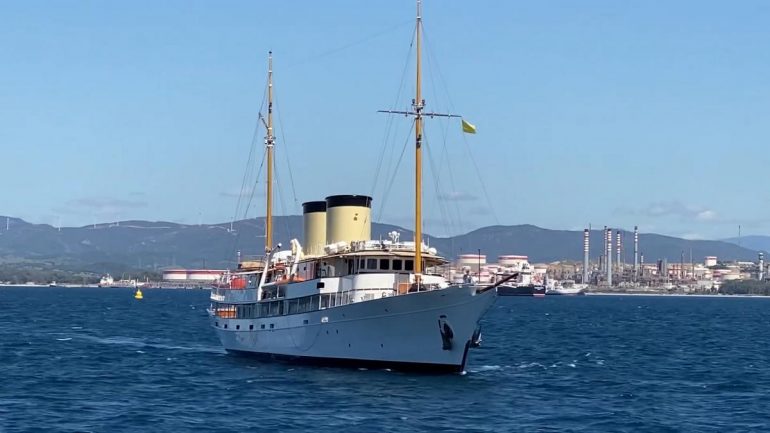 The Hollywood A-lister spotted French newspaper tycoon Jacques and Bernadette Lejeue, along with their 7-year-old daughter and two crew members, in a rubber lifeboat. Without batting an eyelid, the actor jumped to their rescue, putting his expert skills to use, and sent over his yacht's skiff to rescue the family on the rubber raft away from the blazing 63-footer behind.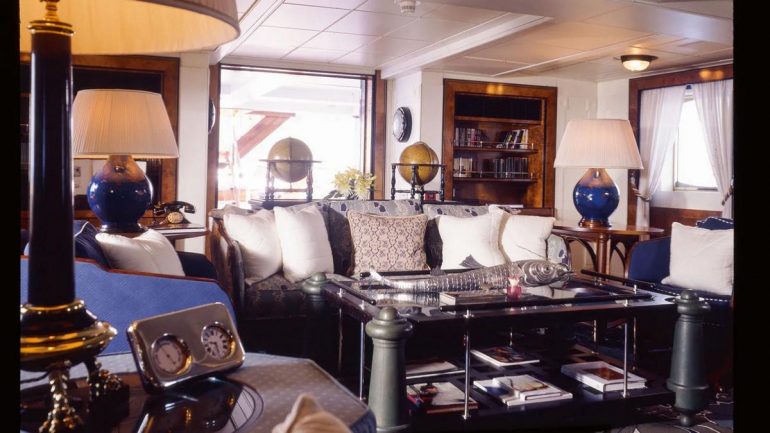 The wealthy French family took refuge in Cruise's pleasure craft for 30 minutes until a patrol boat from Capri took them back to the island, in all probability with a lifetime memory and gratitude for those few minutes. Tom's publicist, Pat Kingsley, explained that Cruise "did what any decent person would do," adding, "If I ever get in trouble, I hope Tom Cruise is nearby."
Tom Cruise vacationed on the classic superyacht Talitha-
Finding a superstar on an iconic superyacht happens predominantly in movies or if the actor is called Leonardo DiCaprio. Call it a stroke of serendipity or the lucky stars of the French family that Tom Cruise was vacationing on the 263-footer Talitha. Known initially as Reveler, the $50 million boat was commissioned in 1929 by the chairman of the Packard automobile company. Reveler also served as a gunboat in the US Navy in World War II but donned the avatar of a pleasure craft again in 1949. British petroleum industrialist J Paul Getty bought Talitha out of the care of a skeleton crew, followed by a three-year complete rebuild in 1991 under the watchful eye of superyacht designer Jon Bannenberg. After John Paul Getty died in 2008, the yacht was owned by his son, Mark Getty of Getty Images.
This time capsule-of-a-ship, per Boat International, featured myrtle and mahogany woods, Turkish-themed carpet, monkey fists, cannon legs, cricket balls, reclaimed skylights, specially recast Sue et Mare door handles from 1925, and a spectacular art collection. Talitha may be nearly 100 years old, but it is in no way dated. She comes equipped (thanks to several refits) with elevators, satellite communications, a wellness center with a gym, and Jacuzzi.
Talitha sleeps 12 guests in 6 well-appointed cabins serviced by a crew of 17. Powered by two Caterpillar diesel engines, the ship has a maximum speed of 15 knots which isn't up to speed with modern counterparts. Still, Talitha brings an unmatched heritage that readily replaces tempo.
Large heartedness of a larger-than-life Hollywood superstar-
Do-gooder Tom Cruise has starred in nearly 77 movies and countless acts of benevolence. In addition to saving a family from a burning boat, the actor also helped a 23-year-old aspiring actress and victim of a hit-and-run accident. Cruise accompanied Heloisa Vinhas to the hospital and paid her medical bills of $7,000 on finding out she wasn't insured. The same year he helped a 7-year-old boy in London who was caught under a barrier. Daredevil cases apart, Tom Cruise, is all heart who never forgets to make the people in his life feel special.
Whether plunging his publicist Pat Kingsley's daughter with wedding gifts or sending thousand Cruise cakes to all his friends worldwide, he doesn't stop short of kindness. Per Vulture, when Cruise's longtime lawyer Bert Fields turned 86, the actor got him a customized Cruise cake and "an extremely rare edition of [Raphael] Holinshed's history of England."
Source link