Ahpo- gargantuan, glorious, and grand! This Lurssen masterpiece, owned by the Jamaican-Canadian billionaire Michael Lee-Chin, has been listed for sale. The stunning 377 feet long superyacht is being offered for $355 million. Interestingly its being sold at a premium of $55 million as Mr Lee-Chin had purchased it for $300 million. Being new, Ahpo brings on deck (pun intended) incredible new features, avant-garde interiors, and fascinating tech. Ahpo was built in steel and aluminum by the German shipyard and delivered in 2021.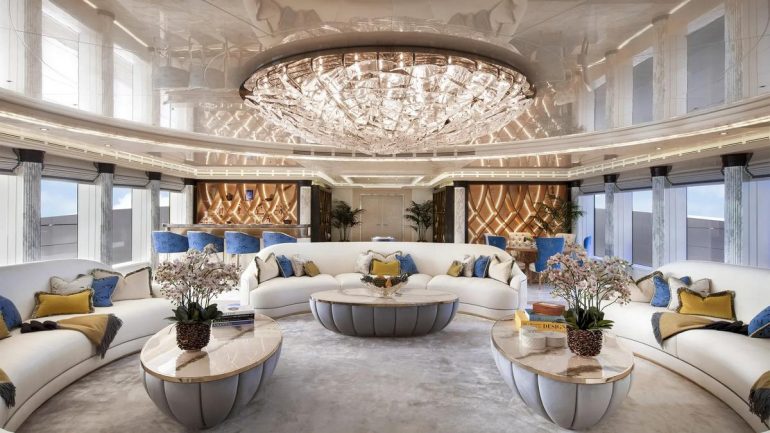 So outstanding is the yacht in detail and design that the project manager alleged the number of materials and quantities as immeasurable. "We have thousands of materials, different woods, different kinds of GRP, paint, alloy, cable trays – so many cable trays – and also in the interior, so many different kinds of stones, woods, carpets, mother-of-pearl, and wallpaper, it's unbelievable. I guess not countable," said Tanja Peters.
Nature lusters through the superyacht as a prevalent theme spotted on the central staircase, dining room, and more. Let's take a closer look at the fantastic Ahpo motor yacht and everything it holds-
The stunning Ahpo-
Nature, a significant contributor to Ahpo's serenity and style, was implemented by the genius Nuvolari Lenard who worked his magic on both the exterior and interiors of the vessel. Ahpo, meaning "grandmother" in Hakka Chinese, is undoubtedly the mother of all luxury ships. Michael Lee-Chin had commissioned it in 2017 and specifically asked it to be delivered on his beloved mother's 89th birthday.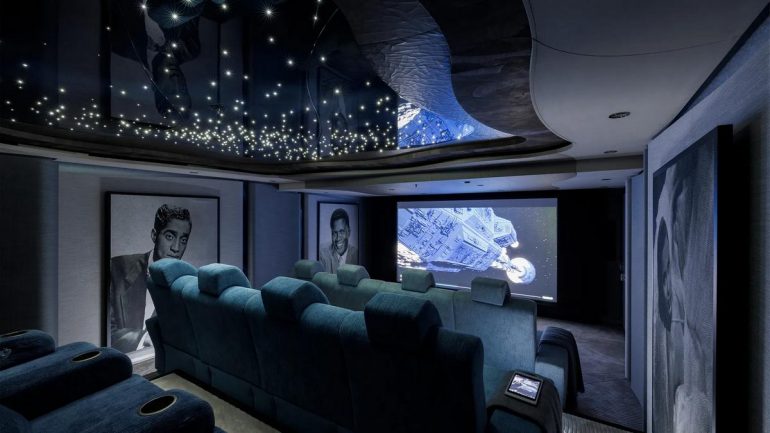 It has six decks packed with the most opulent decor, a flamboyant owner's suite, a nature-inspired plush spa, a beach club, IMAX theater and stately guest cabins.
Ahpo sleeps 16 guests in eight staterooms. The owner's private duplex is a separate entity of opulence with an outstanding gym, a massive sky lounge deck to stroll when the heart desires, and soak in the views from the best spot possible.
The luxury cruiser with helideck forward is serviced by a professional crew of 36. Lucky will be the deep-pocketed individual that will pocket the excellent pleasure craft.
[
AHPO listing on Moran Yachts
]
Below are some images of the extravagant interiors of the AHPO superyacht.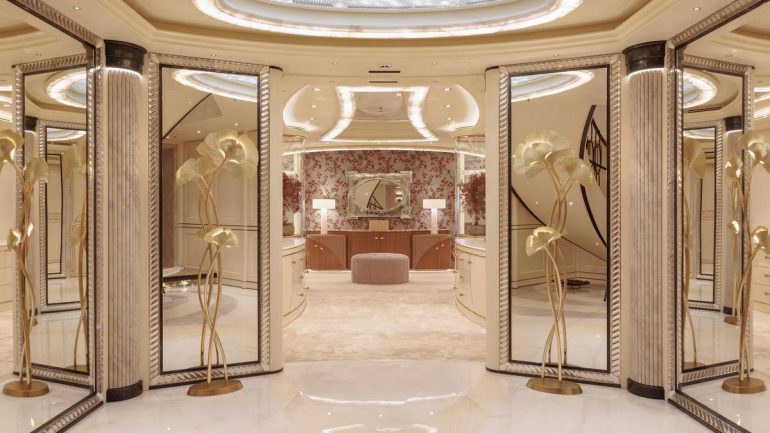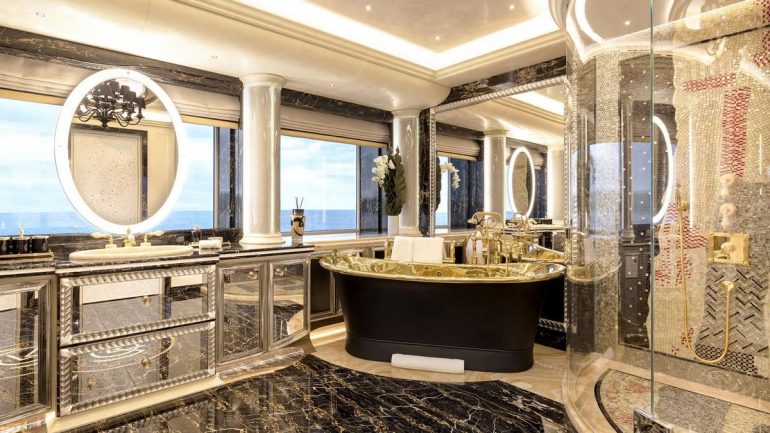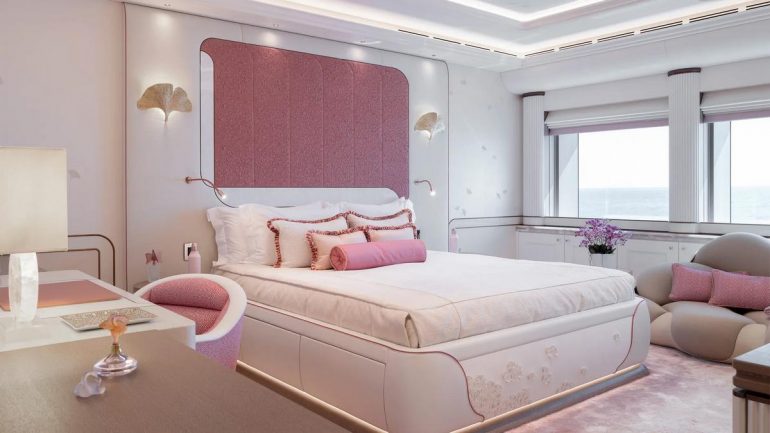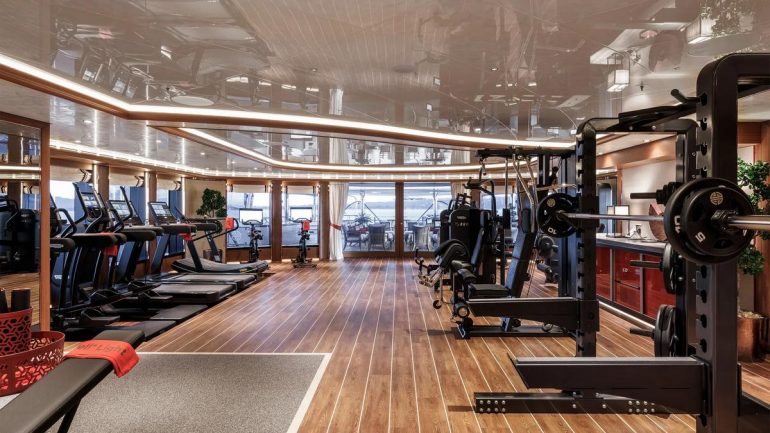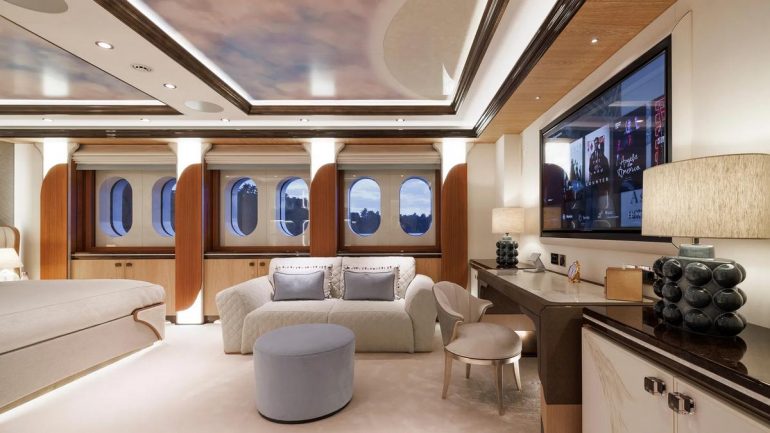 Source link