Uncultured, kitsch, ostentatious, call him what you may, but China's garish billionaire has proven his worth several times over, and it looks like there's no stopping him now. Meet Liu Yiqian, a man who lived the perfect rags-to-riches life. He went from driving taxis to buying million-dollar artworks, discovered the ace in Amex cards, and spearheaded an affluent business empire as chairman of Sunline Group, a Shanghai-based investment company. It is not his business prowess that shifted the spotlight on the 60-year-old billionaire but his action at auctions and an unending art collection that required several massive museums to stock. Let's delve into the fabulous life of China's most prominent art collector, Liu Yiqian, his wife, Wang Wei, and the opulent world they crafted together –

From rags to riches, art aficionado Liu Yiqian has come a long way-
14-year-old school dropout Yiqian would've never imagined that in the next 50 years of his life, the son of a handbag seller would go from selling bags on the streets to making it big and owning not one but two large museums in the same city- Shanghai! The 1963-born taxi driver turned his life around in the 1980s with stock trading. In one of his first trades, Yiqian bought 100 shares of a state-owned company at 100 Yuan each. Within two years, their value rose to 10,000 Yuan a share; talk about being at the right place, at the right time! He then set his sights on corporate shares and never looked back! "Liu's success is against the backdrop of China's reform and opening up. He has seized every opportunity that is available to most of us," said Dong Guoqiang, Liu's business partner at Beijing Council Auction House.
"His secret is he made correct judgments at each crucial moment in the country's economic growth and acted quickly on it. He was among the first to try out stock trading, to own corporate shares, and to buy antiques at auctions." By the mid-1990s, Liu began his tryst with art. Per SCMP, the first two buys were Chinese paintings at China Guardian's first auction in Beijing.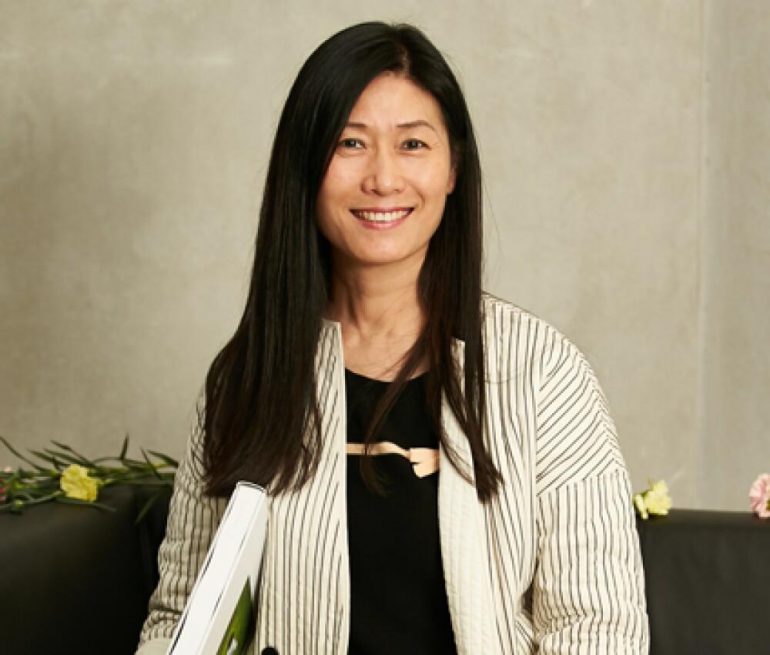 Liu and his wife (who he met as a taxi driver) turned into art enthusiasts, not using the word connoisseur here, as Liu would buy anything expensive with little or no knowledge. "Whenever I saw others bidding," Liu told Bloomberg, "I just competed, and after I made the buy, I would ask them, 'Why is this piece good?" Dub his decision-making skills excellent or impaired, they certainly worked for him at the end of the day, so much so that Yiqian is known as China's most prominent individual art collector (just three purchases bagged him a record-breaking 178.7 million travel miles).
Liu purchased art worth a whopping $251 million using the American Express Black Card-
Yes, the artwork is spectacular. Yes, the art is expensive. And yes, it is bought by swiping an Amex credit card (many, many swipes). Liu Yiqian owns several museums in China, and he obviously has to fill the space up, which explains why he is perpetually on an art-buying binge. But why he purchases his collection using his Amex Card is as interesting as his success graph.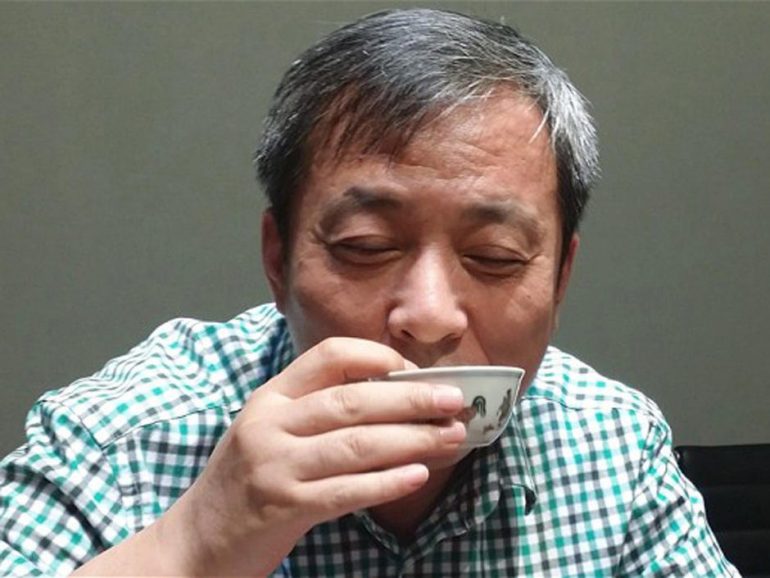 The tycoon first bought a $36 million Ming Dynasty porcelain Cup using a credit card. He wasn't aware of its rewards- 422 million reward points or 28 million frequent flier miles. The collector used his credit card, denominated in Yuan, because currency restrictions didn't allow him to transfer that much money directly from China to Hong Kong.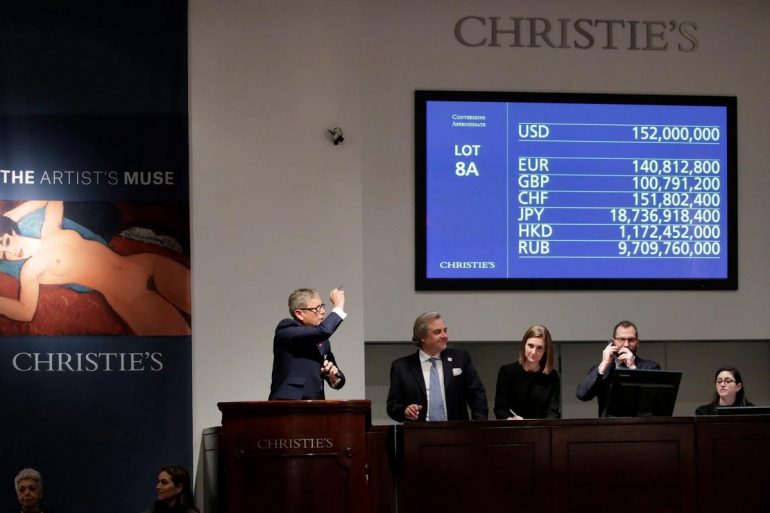 He learned about the benefits of using a credit card for such big ticket purchases after Bloomberg did an article on him, the mega art collector intentionally bought a $170 million painting, Amedeo Modigliani's Reclining Nude, using his Black card. This transaction earned him two billion points or 132 frequent flyer miles, a record which till date remains unbroken. With these points alone Liu and his family can travel free for life across the world in first class. Now that's an offer even a billionaire can't say no to! Apart from travel, Amex points can be used at McDonalds as well. With this purchase Liu could have earned around 172 tons of fries, that is the weight of a Boeing 747 jumbo jet. Alas, Liu wont be indulging in Happy Meals as his card was dominated in Yuan and not USD.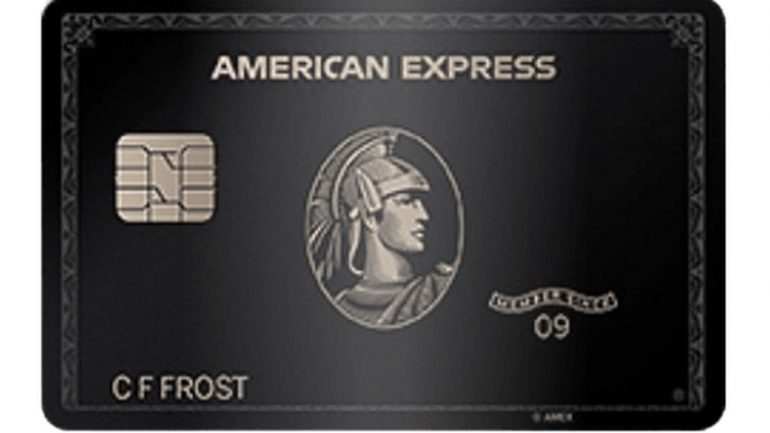 So accustomed is Liu to using his Amex at auctions or should we say accumulating miles, that we used his credit card's reward points to fly from Shanghai to Hong Kong for a Christie's auction.
It was here that he bought a Tibetain tapestry for $45 million. The Shanghai billionaire settled the payment by swiping his Centurion card 31 times. Liu had to sign 31 different receipts as well. This $45 million transaction earned him 18,750,000 miles.
Interestingly, the points were used by Liu, along with his wife and daughter, who flew to New York and checked into the plush St Regis. The reward points got him a free stay at the posh hotel but did not qualify him for a suite. Such is life, where a billionaire art collector holding the record for the highest number of credit card rewards earned and the most expensive thing purchased with a credit card is denied a suite!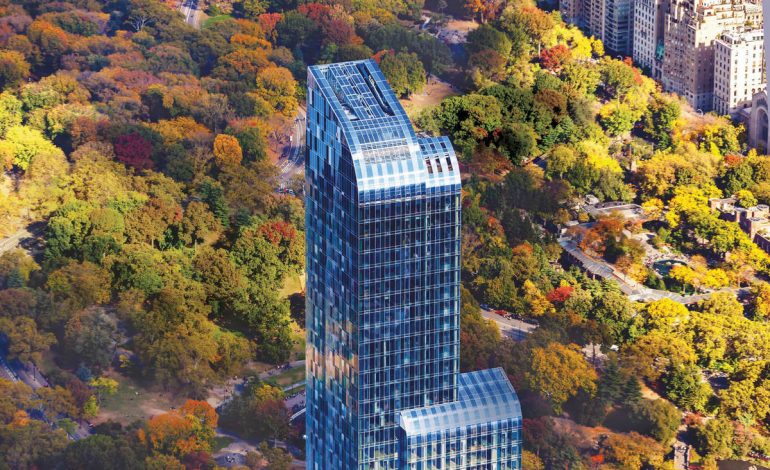 Perhaps this nudged Mr. Liu, who travels to New York frequently, to purchase a three-bedroom unit on the 62nd floor of the iconic One57 as a pied-a-terre for himself and his family. The 4,500-square-foot condo is famed for excellent Central Park views enjoyed through floor-to-ceiling windows.
The master bedroom offers uninterrupted views of the Statue of Liberty. Whether the Chinese billionaire bought the apartment using his Amex is unclear, and he sure did land a fabulous deal on the condo. The unit listed for roughly $32 million was bought for $23.5 million, 25% under its original sale price.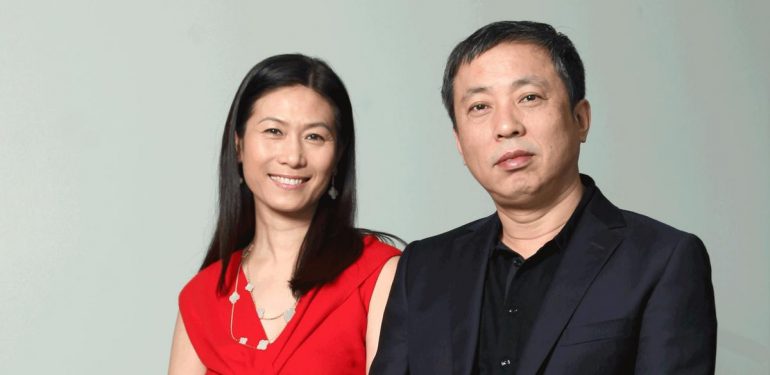 Liu Yiqian and his wife, Wang Wei, use art to put China on the cultural map-
Liu Yiqian and Wang Wei (the then taxi-driver met his lady love at a mutual friend's place) unveiled Long Museum East, a ten-thousand-square-meter granite monolith, in 2012, followed by the Long Museum West in 2014. The former housed Chinese antiquities and works by prominent contemporary Chinese artists.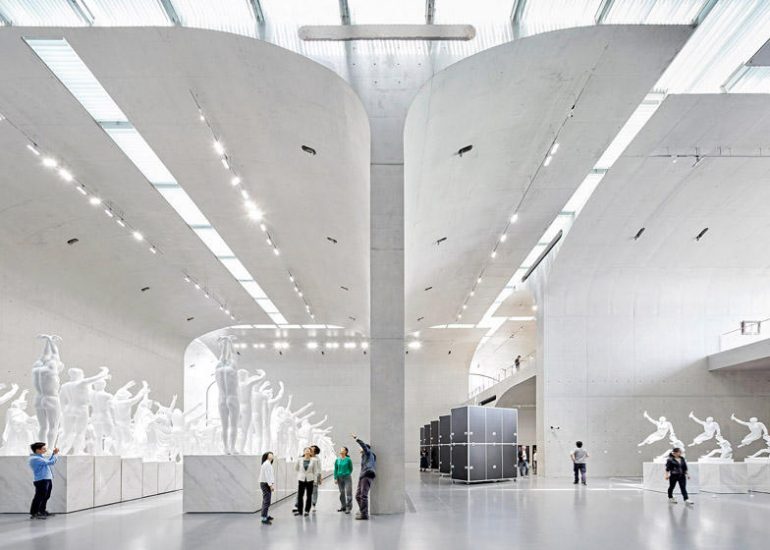 While the Long Museum West, run and curated by Wang, displayed the famous $170 million Modigliani Nu Couché (1917–18). The couple opened another branch in Chongqing in 2016 and another in Wuhan in 2018. Together, the museums run by Liu's wife, Wang Wei, house the nation's most extensive private art collection.
Wang Wei said in an interview with Sotheby's, "I hope to push beyond the boundaries of traditional art to introduce fine artworks from abroad to the Chinese, so we can all share and appreciate the global art scene. We hope that our collection will complement the National Art Museum of China. Perhaps we don't have what they have in their collection, but we want to fulfill our own unique mission. I hope the Long Museum will be recognized as a first-rate museum on the international scene and that we continue to thrive and excel."
Source link