Mercedes has finally lifted the veil off of the first ever Maybach-badged EV, and it's not a sedan. Behold the 2024 Mercedes-Maybach EQS 680 SUV, the German manufacturer's hotly-anticipated flagship electric SUV that makes its world debut at the 2023 Shanghai Auto Show. Starting with the exterior, Mercedes has not altered the wheelbase and it remains unchanged at 126.4 inches. The overall design of the Maybach version is nearly identical to the standard EQS SUV. However, there are plenty of styling updates that set it apart from the rest of the range. The new flagship SUV gets most of Maybach's signature styling elements, including the two-tone paint scheme with hand-drawn pinstripes.



There are plenty of Maybach badges all over the bodywork, including the miniature versions that adorn the non-functional lower intakes. The front is dominated by the waterfall grille which is augmented by the Mercedes three-pointed star on the hood. Unsurprisingly, the flagship EV is bathed in shiny chrome. The Maybach EQS rides on 21-inch wheels that are offered as standard equipment, while buyers can choose the optional 22-inch wheels that feature a modified design of Mercedes' traditional monoblock wheels.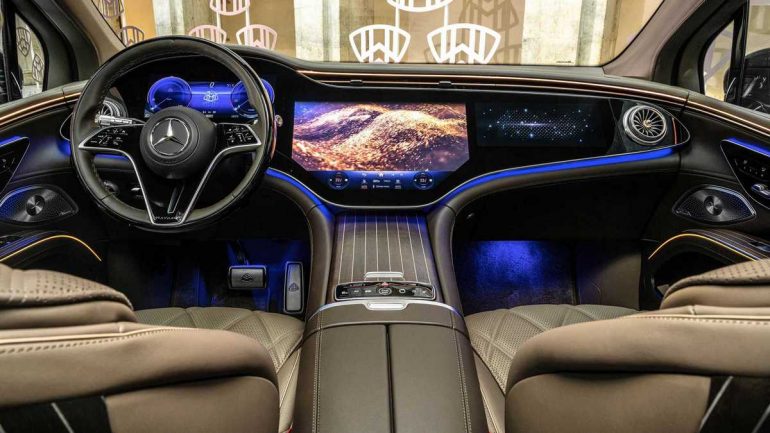 It's inside the cabin where the Mercedes-Maybach EQS truly stands out from its non-Maybach stablemates. The optional third row has been ditched to open up more space for the rear passengers, while Mercedes has added a fixed bulkhead behind the second-row to help seal off the noise.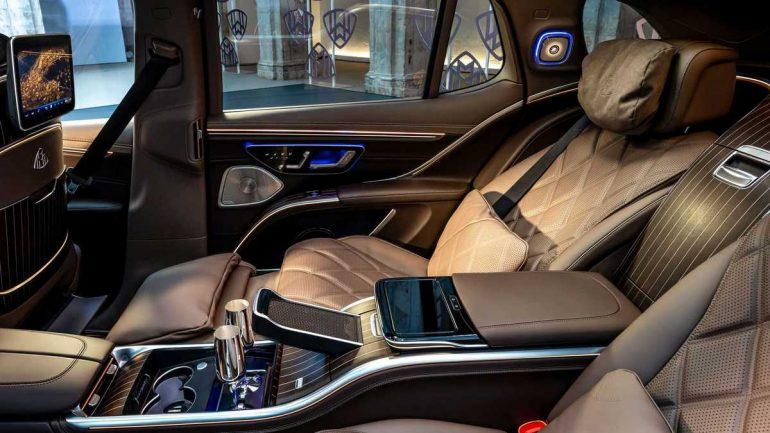 The Maybach gets the poshest interior offered on any EV currently on sale, with plenty of leather and aluminum throughout the cabin. The individual throne-like rear seats offer endless adjustability along with a laundry list of amenities. Of course, there's the 56-inch Hyperscreen, which now includes Maybach-specific skins.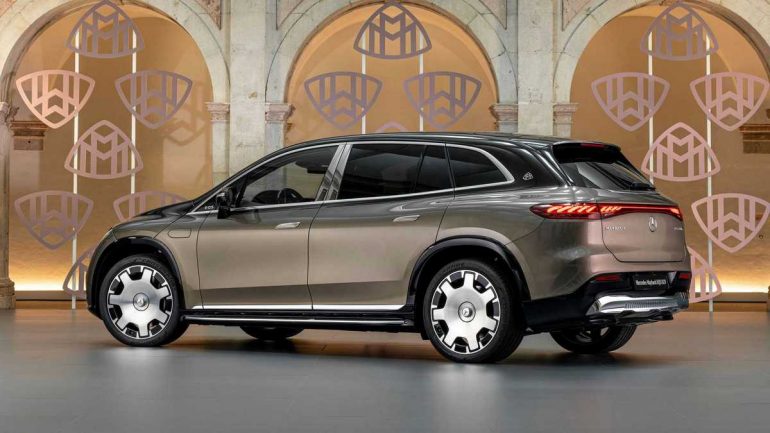 While the Mercedes-Maybach EQS focuses on luxury and comfort, it also packs more power for improved performance. The dual-motor set-up has been updated to produce 649 horsepower and 700 pound-feet of torque. In comparison, the EQS580 gets 536 hp and 633 lb-ft on tap. Mercedes claims the Maybach version can accelerate from 0 to 60mph in 4.1 seconds, while the overall range is 372 miles on the WLTP cycle. Furthermore, it is equipped with a modified air suspension and offers a dedicated Maybach driving mode. The pricing is yet to be revealed but the 2024 Mercedes-Maybach EQS 680 is expected to go on sale by the end of this year.
Source link