Ever since spring-powered clocks were developed in 15th century Europe, watchmakers have strived to advance the science behind haute horlogerie. First, the mainspring was brainstormed as a mechanism for powering a clock. This apparatus stopped the cracking and weakening of a timepiece's movement so it could withstand numerous cycles.

Next came the balance wheel, which ensures that movements are able to keep regular time, invented in the mid-17th century by Dutch mathematician and all-round know-it-all Christiaan Huygens. And, of course, any collector worth their salt knows about Abraham-Louis Breguet's tourbillon that rotates a timepiece's movement to counter the negative effect of Earth's gravity.
A lot has changed in the years since, with improved materials and methods allowing for increased miniaturisation, precision and reliability. Now, another wave of innovation is breaking over the field of watchmaking: nanotechnology, the study and manipulation of matter on a near-atomic scale to produce novel structures and materials.
For years, the academic community has been jumping up and down in excitement over how this science could be applied to numerous industries – in everything from healthcare to renewable energy.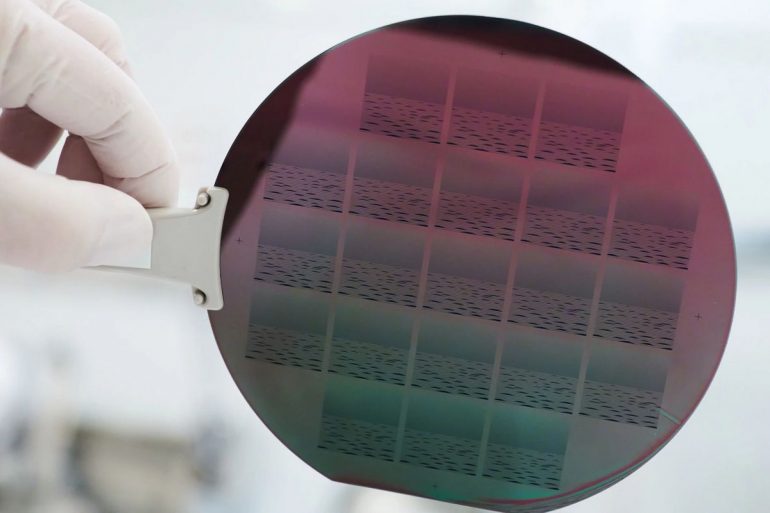 Now watchmakers are starting to take notice, with Hermès incorporating nanotechnology into its novelties for 2023. The Crepuscule – "dusk" in French – is the new iteration of the brand's emblematic Cape Cod watch. Designed by artist Thanh Phong Lê, the dial features a pensive piece of graphic art depicting a setting sun reflected in water.
One of Switzerland's leading silicon experts, the Swiss Center for Electronics and Microtechnology, was commissioned to complete the dial, shaped using a silicon wafer just 0.5mm thick. To reach the intensity of colour requested by the maison, a nanotechnology procedure called photolithography was used to transfer Phong Lê's motif onto the silicon, which was then coated in yellow gold.
Tag Heuer is also experimenting with nanotechnology and has patented a carbon composite hairspring, which comprises of rolled-up sheets, each just a single layer of carbon atoms. The hairspring is attached to a watch's balance wheel to help mechanical timepieces keep accurate time. "Our hairspring is at the very heart of our movements," says Emmanuel Dupas, director of the Tag Heuer Institute. "We developed our own hairspring based on a carbon nanotube scaffold, which is filled with amorphous carbon. Carbon nanotubes have extremely narrow diameters but can be very long."
Such nano-scale materials and structures often have excellent mechanical properties. "Imagine a dense forest where all the trees are nanotubes," says Dupas. "We weld the nanotubes together by filling the gaps between them with amorphous carbon." This increases the hairspring's wear resistance and strength, while keeping it extremely light and protected from magnetism.
"The biggest challenge that affects timekeeping performance is exposure to magnetic fields," explains Dupas. "Unlike other hairsprings, our carbon composite hairspring isn't as sensitive, which helps us ensure that a Tag Heuer watch will be ticking as perfectly on day 500 as it was on day one."
The Tag Heuer Institute also uses three further applications of nanotechnology – physical vapour deposition (PVD), chemical vapour deposition (CVD) and atomic layer deposition – to innovate cutting-edge colours and surface renderings, which are applied to the watchmaker's dials. "Although different, these nanotechnologies all involve depositing individual or small groups of atoms, one after the other, on the target substrate or surface," adds Dupas.
Sounding not unlike a Michelin-starred chef, Dupas explains that to really understand how a "nanotechnology recipe" works, it's essential that the research and development team have a profound understanding of the ingredients with which they are working. And despite the additional time and investment it takes to use the science effectively, Dupas believes this futuristic approach to watchmaking will pay off over time.
"Nanotechnologies are similar to other manufacturing technologies like three-dimensional printing. In this way, they offer many of the same opportunities, including an increase in flexibility and creativity," he says.
Julien Tornare, president and CEO of Zenith, agrees: "Nanotech is helping the watchmaking industry do better, be more precise and be more accurate. This technology allows us to think outside the box. It's pushing the boundaries of what's possible by allowing us to achieve things that weren't even thinkable."
Zenith has long been celebrated for bringing technical updates to its time-tested novelties – from its fully integrated Chronomaster El Primero to its playful Pilot watches. Tornare's team also regularly uses PVD and CVD coating processes to develop new dial colours, all carefully protected with layers of transparent lacquer.
Beyond cosmetic improvements, advances in nanotechnology could also lead to the development of mechanical watches that never need to be serviced. At least, that's what British independent watchmaker Roger W. Smith aspires to achieve with help from Manchester Metropolitan University. The institution is testing virtually frictionless nano-coatings using molybdenum disulfide, which is a silvery-black compound that could replace traditional oil-based lubricants that are used to stop mechanical watches from grinding their metal components into pieces.
Another brand that's revolutionising watch manufacturing by stepping up its use of technology – from hybrid photography to three-dimensional engraving – is Ulysse Nardin. As part of that effort it has championed nano-scale mechanical components – especially those made of silicium – ever since the 2001 launch of its iconic Freak collection.
"Our silicium technology is unaffected by magnetic fields and it is extremely long lasting," points out Jean-Christophe Sabatier, Ulysse Nardin's chief product officer. "Nanotechnology is one of the rare technical breakthroughs that's redefined the very traditional world of watchmaking."
The watchmaker has gone so far as to partner with component manufacturer Sigatec, starting in 2006, to further develop the potential of nanotechnology. Over the years, the partnership has seen them create custom-made pieces with micron-level precision and the brand has evolved from using silicium escapements, to silicium hairsprings and even balance wheels.
Small is beautiful, as they say, but it's also supremely functional.
Note: This story was originally published on SCMP and has been republished on this website.
Source link