Saudi Arabia's MBS's ambitious $1 trillion project of Neom City is a phenomenon in the making. Trojena is part of the four-pronged development (Neom also includes The Line, Oxagon, and Sindalah), offering year-round outdoor skiing and adventure sports come 2026. The 60-square-kilometer skiing and outdoor activity resort have officially won the bid to host the Asian Winter Games 2029. Rumor mills are rife with news that the mountainous haven housing a picturesque ski village, an artificial lake, and ultra-luxury mansions may emerge as a surprise host of the Winter Olympics to be held in 2030. It is no secret that few cities have the funds and infrastructure to host the Winter Olympics. Neom Trojena is 33 times the size of New York and the perfect destination to host the winter games owing to an infrastructure dedicated to the same.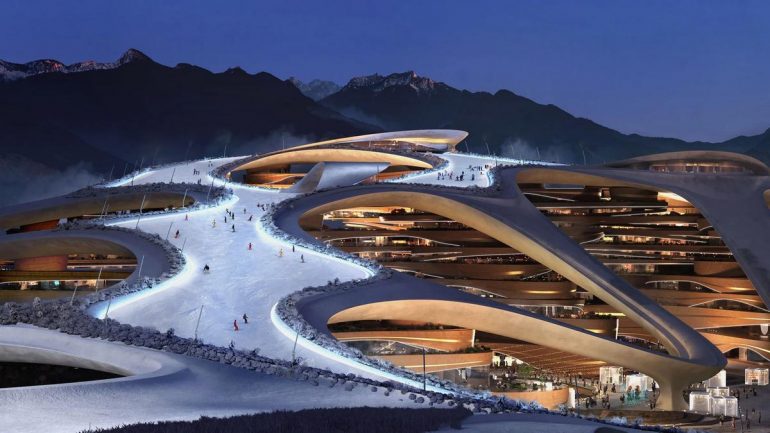 The gorgeous ski resort comprises six districts, namely Explore, Discover, Gateway, Valley, Relax, and Fun, where visitors discover the wonders of this excellent destination based on their mood for the day. Another section dubbed The Vault, a vertical village powered by technology, makes the megaproject an ideal location for the winter games.
Trojena executive director Philip Gullett said, "The Vault is one of our unique offerings. Its incredible design supports some of NEOM's important principles like sustainability, preservation of land, and getting away from the normal approach to building cities on a grid that spreads out far and wide, taking up huge amounts of land and requiring lots of time in travel."
The Vault will offer 450 slope residences, 1,000 hotel rooms (Neom Hotel Development has selected General Hotel Management Ltd. (GHM) as the second hotel partner for Trojena), and "specialist hospitality" spaces. In addition to 13,000 meters of retail and dining space, there will be a digital museum; an auditorium and Expo venue; dedicated gaming and VR gaming spaces; and 'cogniverse' areas.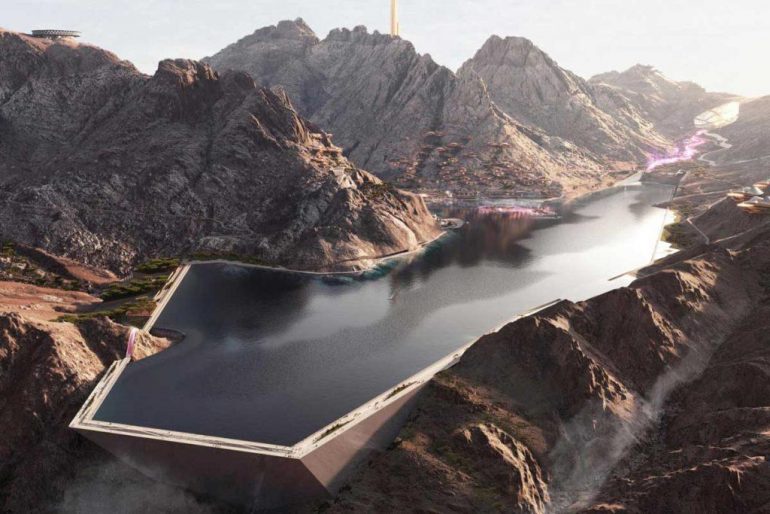 The International Olympic Committee aims to line up fixed rotating hosts as new locations show little to no interest in hosting the expensive event (the Beijing 2022 Winter Games cost $3.9 billion to put on). Saudi Arabia is no stranger to extravagance, and an all-year ski resort is genuinely ideal for a prestigious event like the 2030 Winter Games. The Independent report stated, "While the climate on the Arabian peninsula would seem ill-suited to a Winter Olympics, Saudi Arabia last year announced that it will host the 2029 Asian Winter Games at a planned mountain resort in the Gulf Arab state's $500bn Neom project. The Trojena development is expected to be completed in 2026 and will offer outdoor skiing."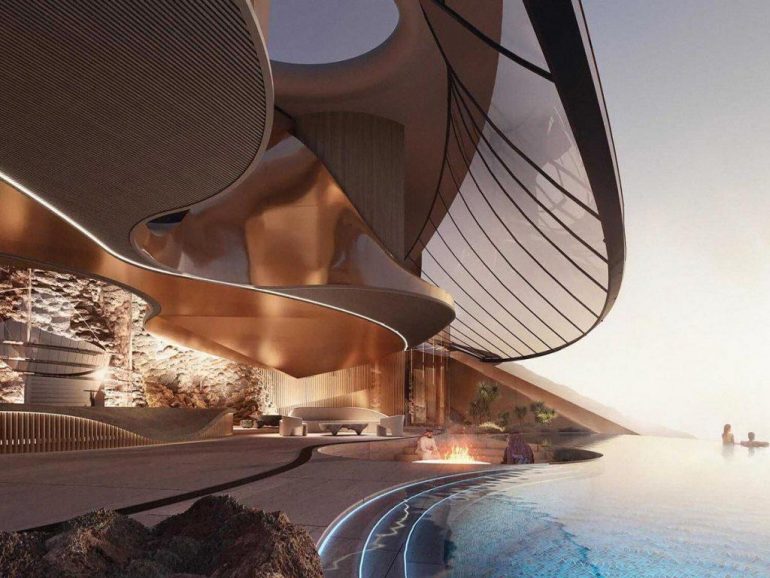 While Milan-Cortina is gearing up to host the 2026 Winter Games, Trojena indeed looks like an up-and-coming contender for the next leg, although no official bid has been made from the Kingdom to host the Winter Olympics.
Source link