Russian oligarch Farkhad Akhmedov's 377-foot superyacht, Luna, was sanctioned in June 2022. This was a predictable move considering Akhmedov is a leading businessperson in economic sectors pumping a substantial revenue source to the Russian Federation government. The $460 million asset has been stuck in a sanction probe ever since. Recently, the gorgeous luxury vessel was frisked by specialists from the German Navy, Federal, and state police in northern Germany. Over 30 investigators searched the gigantic Luna yacht in the port of the Hanseatic city.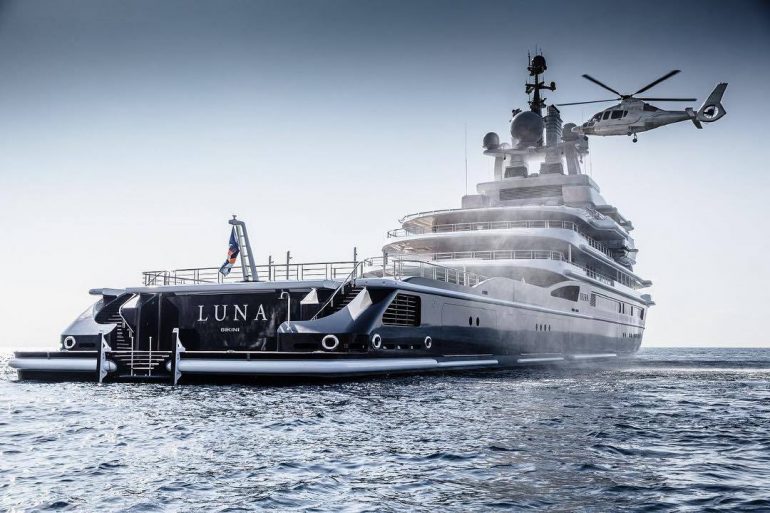 The floating palace was taken from her billionaire owner after he violated the obligation to report assets to the Deutsche Bundesbank and the Federal Office of Economics and Export Control after being included in the EU sanctions list. Not many know the lovely Luna yacht once belonged to Roman Abramovich, a noted superyacht connoisseur who sold it to Akhmedov for about $256 million in 2014. A source mentioned the tycoon's treasured pleasure craft was thoroughly searched specifically for expensive art or other items of high value. It remains moored in the shipyard of the Hamburg shipbuilder Blohm+Voss, which belongs to the Lürssen Group, where all the action unfolded.
The delightful and dashing Luna motoryacht-
When you learn about the lovely Luna, you understand why a wealthy business magnate worth $1.4 billion begged the Council of the European Union to drop sanctions imposed on him and free his magnificent luxury yacht. In 2014, the Akhmedov family acquired ownership of the vessel and enjoyed a season of luxurious cruising in the Mediterranean before embarking on a substantial refit. The 377-foot superyacht boasts a remarkable nine decks, a spacious swimming pool, and a mini-submarine. Despite being a beauty that had the attention of the yachting world, Luna underwent an extensive renovation, including modifications to various spaces, upholstery updates, and equipment improvements, ultimately leaving the magnificent vessel fully compliant with her five-year survey.
Believe it or not, 70-80 painters worked round the clock for eight months to fill and fair more than 2,000 square meters of hull. Like the monumental Dilbar yacht, also seized by German authorities, the Luna boasts not just one but two helipads. Both superyachts share a common feature in their impressive swimming pools. Luna's renowned pool, the largest ever seen on a superyacht at the time, was rivaled only by Dilbar's arrival in 2015.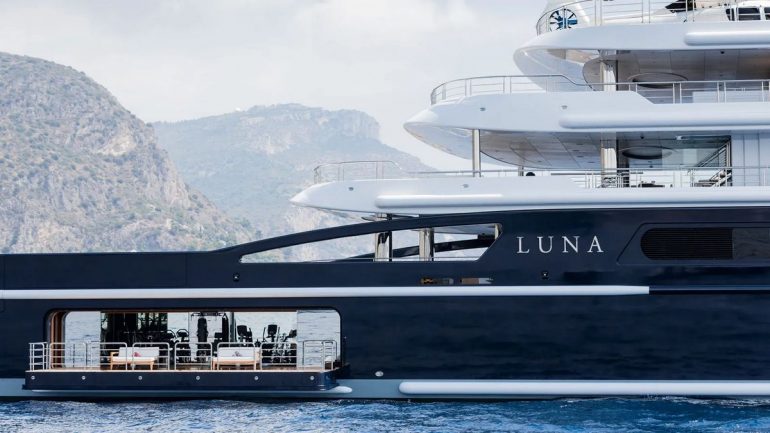 The lower deck of Luna features two fully equipped tender garages, a state-of-the-art gym, and an impressive beach club that includes a luxurious spa, steam bath, plunge pool, and sauna. Initially, Luna boasted a massive TV in its beach club; however, it was eventually removed due to the vessel's focus on creating a tranquil environment.
According to a representative, "Who wants to see a huge TV in a beach club? Luna is a yacht designed for ultimate relaxation, and with 80 other TVs on board, guests can enjoy their entertainment in other areas of the vessel." in addition to splendid design and lavish interiors even the machinery spaces are noteworthy. Akhmedov's ship boasts impressively large engine rooms that are meticulously maintained to a high standard. According to chief engineer James Burden, Luna's engine room is the most spotless he has ever worked in. This is a testament to the fastidiousness of the owner, who regularly visits the crew areas and ensures that the yacht is kept in top condition.
What makes Luna a perfect boat for billionaires is her advanced security systems. The vessel is equipped with bulletproof windows, a missile detection system, and an escape pod, making it one of the most secure yachts in the world. This level of security is not surprising, given that Akhmedov is a wealthy businessman with a net worth estimated at $1.4 billion. Luna sleeps 20 guests in ten large VIP rooms. The lower deck is dedicated to a crew of 52.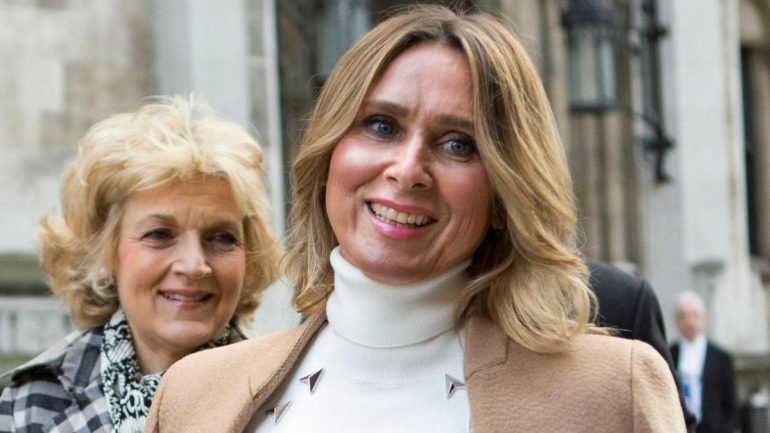 Luna megayacht has witnessed a fair share of controversy-
The $460 million Luna superyacht was embroiled in controversy as it was the cynosure of one tumultuous divorce proceeding between owner Farkhad Akhmedov and ex-wife Tatiana Akhmedova. Dubbed the most expensive family feud in history since a London high court judge awarded Akhmedova a $600 million divorce payout in 2017, which included the pleasure craft. However, Akhmedov refused to transfer the yacht to his ex-wife. So desperate was Tatiana that she hired former SBS operatives to seize the superyacht. Tatiana's lawyers confirmed to MailOnline: 'The Marshall Islands courts have formally awarded the M/Y Luna to Tatiana; we are, of course, using all options available to us to recover her as part of the rightful settlement awarded to Tatiana. Therefore, we have retained the services of a specialist company to retrieve all assets owed to our client.' In the final settlement, Tatiana accepted cash and art, among other things, but Luna remained out of her grasp. Unfortunately, it wasn't left for Farkhad Akhmedovto to enjoy either.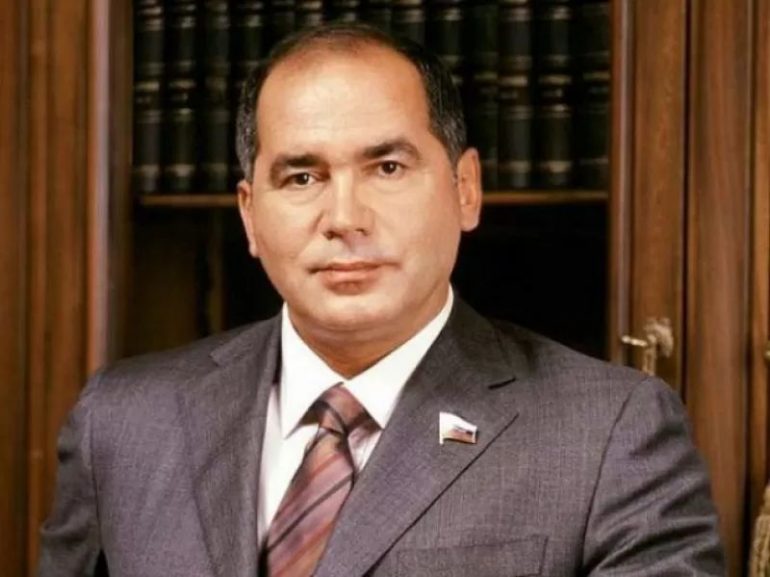 Who is Farkhad Akhmedov –
67-year-old Azerbaijani tycoon moved to Moscow as a teenager of 15 years. He served in the Navy as a senior sergeant and platoon commander from 1975 to 1977. His business enterprises took him to London to sell furs in international markets. Later he founded and headed the Tansley Trading Company specializing in the supply of equipment for the oil and gas industry of the USSR, and also traded in oil and oil products. In 1998, the self-made billionaire bought a 44% stake in another investor, Bechtel Energy, and became chairman of Nortgas. The business tycoon also owns the painting Untitled Yellow and Blue by the American artist Mark Rothko for $46.5 million.
Source link