The award-winning team behind Trèsind knows a thing or two about creating gastronomic gems where exquisite flavors and impeccable experiences are on full display. The ace team is here with another launch, helmed by Chef Malik Basha, Aamara, located at VOCO Hotel, Sheikh Zayed Road.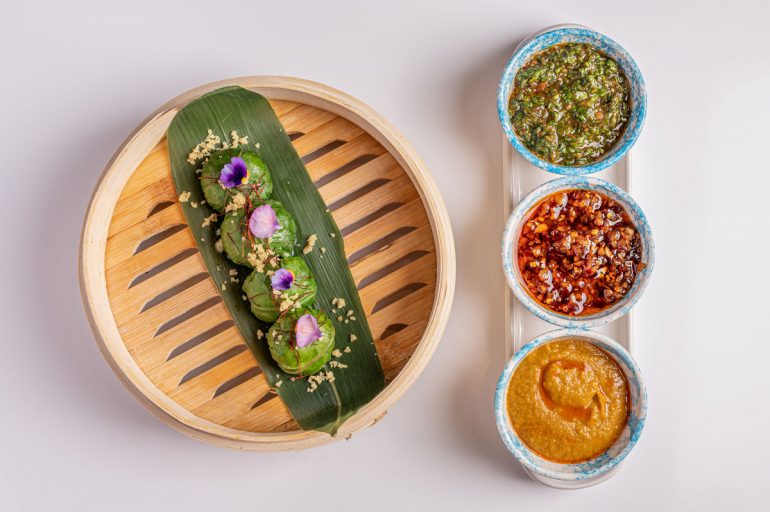 The menu boasts flavor-packed offerings with Indian and Middle Eastern ingredients paired together perfectly. From charcoal-cooked lamb chops topped with a green chili paste to butterfly prawns served with muhammara chutney and za'atar kebabs with pickled cherry tomatoes and olives, we were spoiled for choice here.

We found the space to be open and inviting, where traditional decor elements blended seamlessly with modern styling – much like their menu. Dark walls bring a sense of elegance to this fine-dining modern Indian restaurant, making it a great choice for a celebratory occasion.

Going by the concept, Aamra is a voyage of culinary discovery that stretches through the ages and across half the world through the ancient network of trading routes known today as the Silk route. The lure of silk was the initial driving force of this route but it soon welcomed pearls, gems, spices, carpets, etc but it was food that kept it still alive and created a culinary bond that ties one civilization along the road to the next. Through the silk route, vegetables, fruits, grains, and seasonings — and the techniques for cooking them — passed from one civilization to another to be absorbed and transformed into local specialties.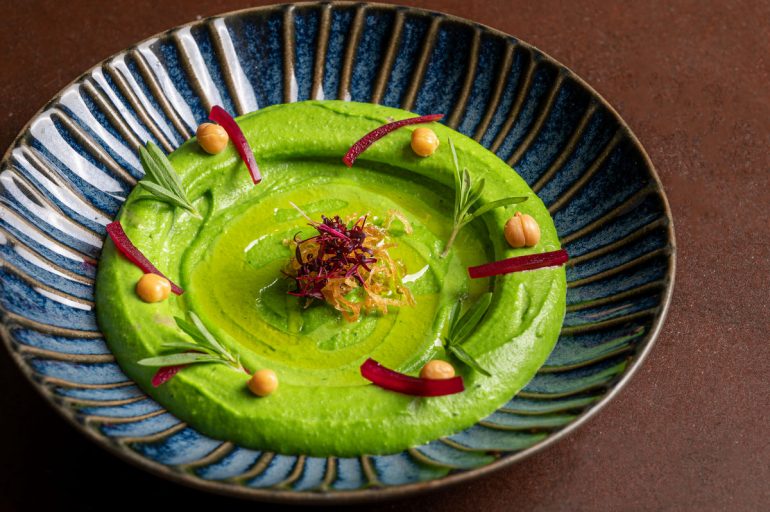 This cuisine from the region that was once home to the Silk Road seems to have certain characteristics in common like a philosophy of healthy, balanced eating from China's yin-yang to India's Ayurveda and from Iran's "hot and cold" to the Salerno Regimen of the Italian Middle Ages; and a particularly generous insistence on hospitality.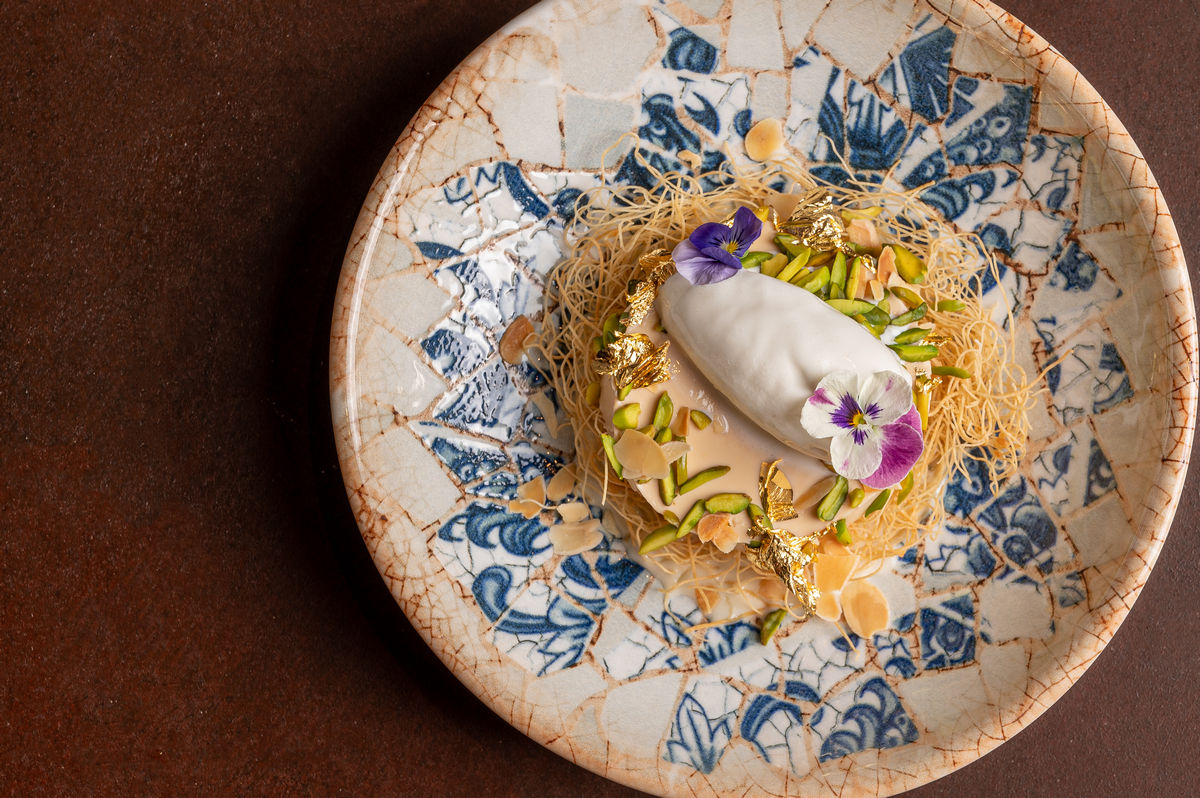 The menu celebrates the diversity of flavors and techniques that has traveled and been shared through the historical route! We started off with the Chaat sundae, an ace Indian at heart cold plate that comes served with crispy papdis which is layered with fried spinach, a drizzle of chutneys for that zing factor, some incredibly fresh yoghurt ice-cream, sprinkled with some sev, an explosion of flavours.

Next up, the crispy okra, turkish yogurt, and pickled onion relish was a nod to simple flavors elevated by culinary mastery. The Butterfly prawn, muhammara chutney, and candied walnut deserves all the bragging rights, thanks to the culinary finesse and craftsmanship of its plating and flavors.

The Green chili charcoal chops, garlic mayo, hummus, and shoestring fries bring in playful yet melt-in-the-mouth goodness, given the combination of earthy, tangy, and crispy all amalgamated eclectically. The King oyster kushiyaki, tandoori aioli, chives, and garlic chips is so well cooked and crafted that it screams gold standards in each bite. For the mains, we went with a fragrant and delicately flavored biryani and the creamy perfection of the Palak corn burrata with pickled beetroot onion. Both felt like pieces of art in food, so nuanced and dreamy!

We ended our meal with the Opera, almond mousse, coffee ice cream where the flawless table-side theatrics were only the cherry on top of the masterfully crafted sweet treats. At Aamara, each bite is better than the last. The name Aamara has multiple meanings in multiple languages. In Arabic, it translates to Forever Beautiful; in Sanskrit – being immortal; in Latin – everlasting; and in most parts of Africa – Grace. Much like its name, the restaurant embodies all these qualities with aplomb and easily is one of the best restaurant launches in the UAE.
Disclaimer: The author was invited by the restaurant but all opinions remain herewith her own
Where: VOCO Hotel – Level 2 – Sheikh Zayed Rd – Trade Centre – Trade Centre 1 – Dubai
Phone: 052 573 5723
Website: https://aamara.ae
Source link