Russian tycoon Andrey Guryev's seized $120 million superyacht Alfa Nero may finally see some movement after languishing in Falmouth Harbour for over a year. The 279-foot-long vessel has the stamp of approval for her sale from the Government of Antigua and will find a new owner in the highest bidder. The House of Representatives has approved several amendments to the Antigua Port Authority Act, which was mandatory for selling the Alfa Nero superyacht.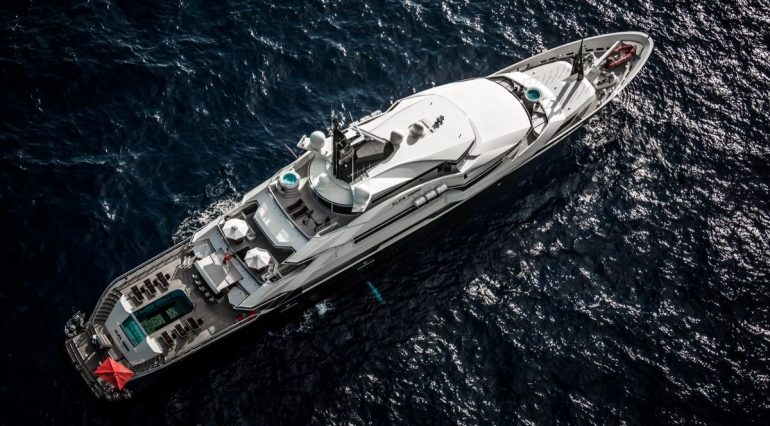 The once glorious superyacht was wasting away as an abandoned ship with mounting bills and fleeing crew. Apparently, in the last year, the boat that was once a precious asset of the Guryevs has been racking up enormous bills close to half a million dollars, along with a dejected, unpaid crew.
Oceanco-built Alfa Nero yacht caused a furor in the Antiguan Parliament-
An amendment to the Port Authority Act to expedite the sale of the superyacht Alfa Nero has not gone well with opposition MPs. They did little to hide their displeasure over not being given enough time to read critical proposed legislation and made it evident by walking out of parliamentary proceedings.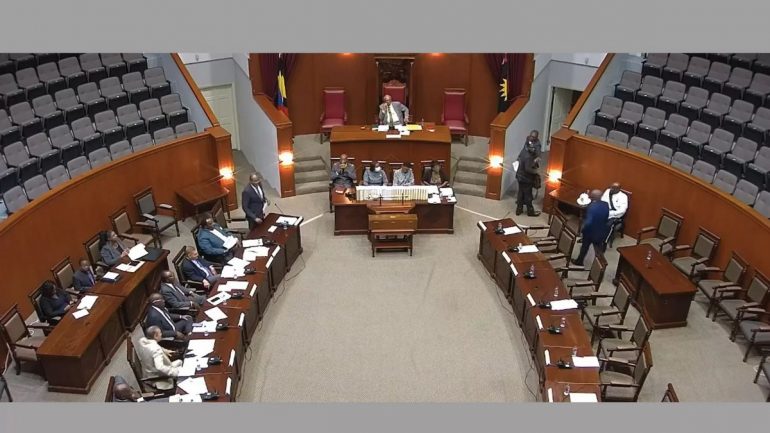 Leader of opposition Jamale Pringle stated, "We arrived at Parliament this morning to meet a Bill to be looking at the Government moving to take over the Alfa Nero and that is a critical issue. We cannot debate a Bill without having an opportunity to discuss with persons within the maritime industry so we can get a clear understanding."
The government MPs defended their stand and said, "There is an issue of national importance, and before you hear what is…you get up and walk out…and some of the members seemed as though they were prepared to sit and listen, but [the Leader of the Opposition] got up [and left]. It is a sad day for their constituents and a sad day for the nation." The luxury boat has been bleeding the Antigua Yacht Club Marina dry to keep it running; the sooner the auction takes place, the better it is, as reimbursements are out of the question at this point.
Alfa Nero was motionless for over a year-
After US officials sanctioned Russian billionaire Andrew Guryev last February 2022, the Oceanco superyacht was abandoned by her owners in Falmouth Harbour. After nearly a year of inaction, the Government of Antigua and Barbuda took some action by choosing to sell Alfa Nero.
While the fertilizer tycoon simply left his arresting pleasure craft, a $120 million floating asset, to rot, the Government decided not to let a masterpiece waste away; and deter further damage to the luxurious vessel by auctioning it.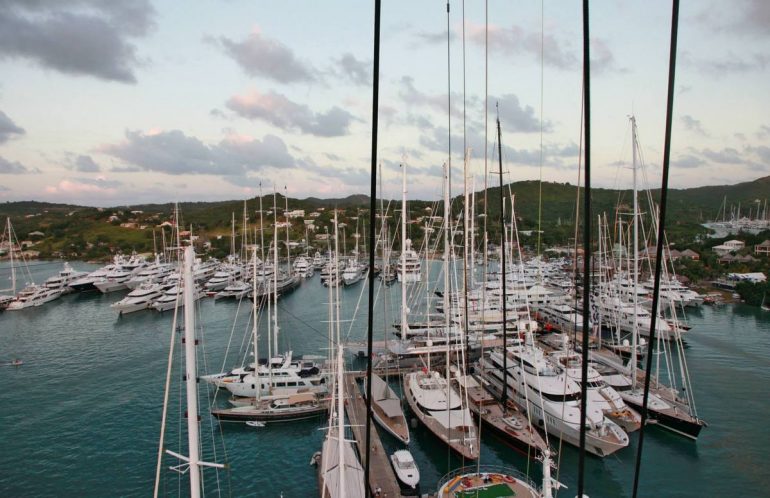 Until now, the 267ft vessel has racked up debts of over $500,000 for fuel supplied by the Antigua Yacht Club Marina to keep it running. The allegedly unpaid crew has dropped from a strength of 41 to five members, with enough money left for just two weeks to buy food.
The vessel's captain informed the Government that the remaining crew members planned to leave the boat in a few days. A statement from the Office of The Prime Minister Antigua and Barbuda said: "A notice to the newspapers and other media will be published for a period of ten days, notifying the sale of the Alfa Nero vessel in order to satisfy the requirements under the law for a forced sale. If the owner fails to claim the vessel within that time period, the Government of Antigua and Barbuda will sell it to the highest bidder."
Source link