In business aviation, extracting maximum utility from limited interior space on offer remains a big challenge. However, Austrian-based luxury interior brand F/List has taken it upon itself to completely revolutionize this space with its innovative solution. Behold the Shapeshifter concept, a futuristic business-jet interior technology created to "challenge traditional notions and the dimensional limits of the cabin environment." As the name suggests, the concept proposes of a shapeshifting business jet cabin that morphs, bends, and stretches to take different shapes and designs. Developed over a period of three years, the concept achieves the shapeshifting function with the help of actuators, pneumatic elements, and other mechanical systems.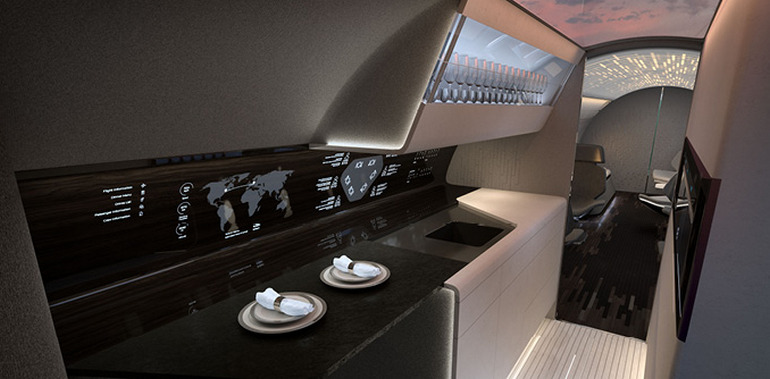 "The F/List Shapeshifter concepts set the imagination free and encourage designers to do more with less in the cabin," said Melanie Prince, head of innovation for F/List. "We anticipate that our customers will welcome the infinite opportunities provided by combining the latest sustainable material product portfolio with our ground-breaking technology. We want to inspire creativity, initiate a paradigm shift and liberate the imagination while providing practical, real solutions simultaneously. The well-stocked toolbox we've created will support designers, OEMs and completion centres in making the impossible, possible in the future cabin."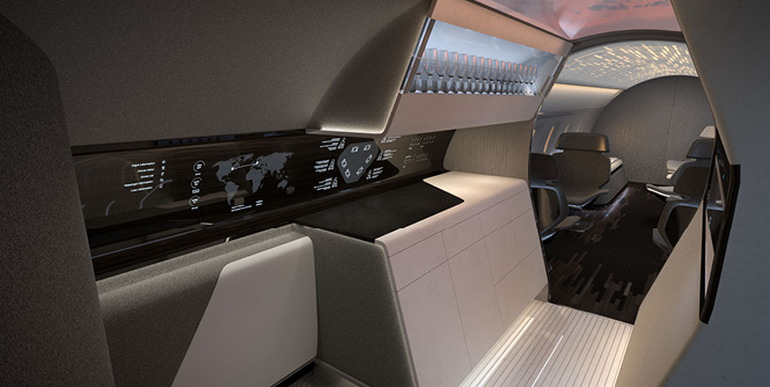 In the Shapeshifter concept that debuted last year, individual cabin items morph to optimize valuable cabin space, deliver multiple functions and intelligently respond to passenger interaction. The digital prototype showcased by F/List features multiple innovative solutions, including a credenza that transforms into a workstation, multifunctional lavatory elements, and innovative dining areas. By utilizing bio-based materials, the concept liberates fixed characteristics of wood, stone, and metal to facilitate the transformation from one form and purpose to another. For now, it remains a concept; however, F/List is looking for an aircraft owner willing to let them outfit and test the new technology.
Source link