A spectacular gathering of 382 Lamborghinis descended on the iconic Silverstone race track in the UK recently to celebrate the legendary Italian marque's 60th anniversary, which ended up setting a new world record for the most number of Lamborghini cars in the same place. The previous record was set just a few months back when a total of 251 Lamborghinis assembled at the Suzuka circuit in Japan also to celebrate six decades of the company's existence. The incredible fleet of nearly 400 Lambos that participated in the Lamborghini Day celebrations included some of the rarest and most celebrated models. Modern limited-production Lamborghinis like the Countach LPI 800-4, Aventador Ultimae, and Huracán Tecnica were joined by iconic classics that include the 400 GT, Miura, Espada, Countach, Diablo, and even the legendary LM 002 off-roader.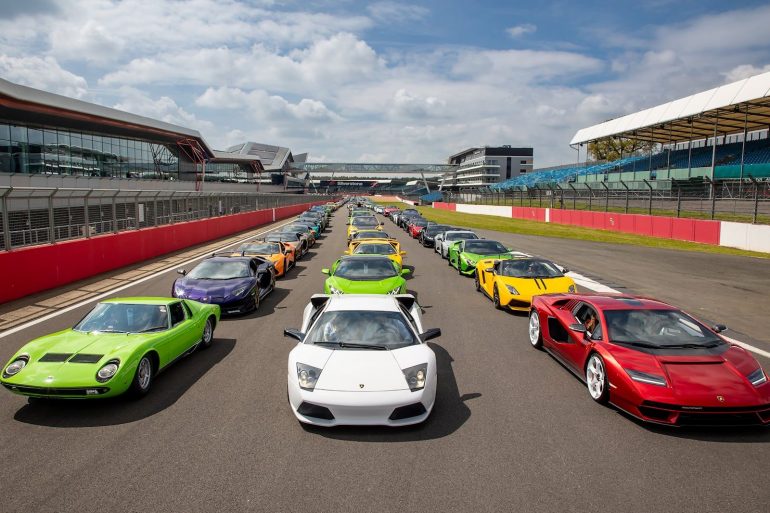 The huge fleet of Italian raging bulls drove down from all 11 Lamborghini dealerships across the UK to the race track where they were welcomed by the automaker's CEO Stephan Winkelmann and Chief Technical Officer, Rouven Mohr. "The UK continues as one of our top markets worldwide with a loyal and growing Lamborghini client and fan base," said CEO Stephan Winkelmann. "Our celebrations for our 60th-anniversary event at Silverstone, the UK's most iconic race circuit, are a fitting tribute to both our brand, our owners, and the millions of people around the world who are passionately interested in Lamborghini and follow us through events and social media."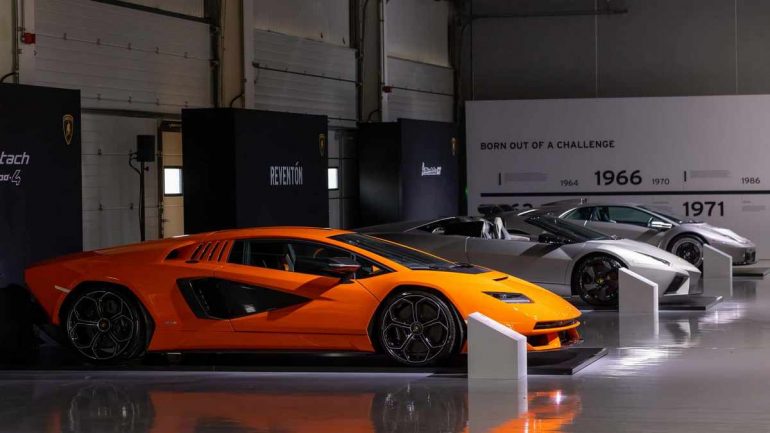 All the 382 cars lapped the Silverstone GP circuit led by Lamborghini's pro drivers from its Squadra Corse motorsport team. The Italian marque also chose the event to introduce the new Lamborghini Revuelto in the UK. The Aventador replacement made its debut earlier this year and marks the beginning of a new chapter for the brand. It's the first series production Lamborghini to come with a hybrid powertrain. While it retains Lamborghini's signature V12 combustion engine, the flagship supercar also features three electric motors and a relatively small battery. The hybrid powertrain has a combined output of 1001hp, making the Revuelto the most powerful Lamborghini ever made.
Source link