Indian billionaires Mukesh and Nita Ambani aren't the only members living in a home that is almost twice as tall as Big Ben. The exceptional Ambani residence, Antilia, is a $4.6 billion 27-story skyscraper wonder that houses another couple, Akash and Shloka Ambani, whose nuptials were the stuff of dreams. Is having a 27-story skyscraper for a home boasting unheard-of amenities like a snow room, a vast 80-seater home theater with a snack, and wine-tasting rooms fabulous? Then it would help if you read the mindblowing niceties of Shloka Ambani's life that make it seem like nothing less than a real-life fairytale.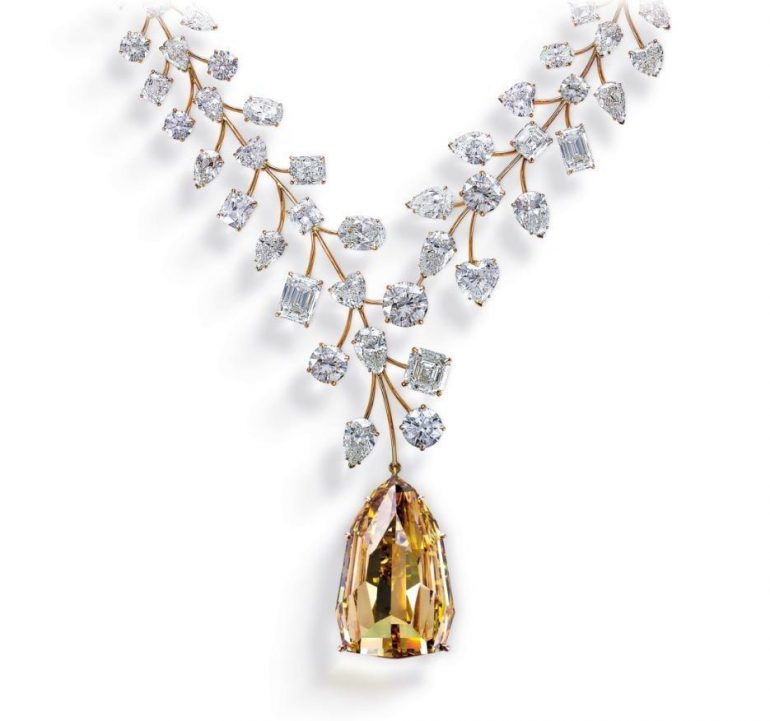 Shloka's wedding gift was a $55 million legendary diamond necklace, L'Incomparable.
Ambani matriarch Nita reportedly gifted her daughter-in-law, Shloka Mehta, a 407-carat necklace as a wedding gift. Not even close to ordinary, the iconic necklace was certified by Guinness World Record as the most necklace valuable on the planet at $55 million. L'Incomparable was created by Lebanese jeweler Mouawad with a stunning 407ct yellow step-cut diamond as its cynosure. That's not all; the naturally flawless diamond is attached to a rose gold chain adorned with 91 white diamonds weighing more than 200cts.
The businesswoman could afford an overgenerous gift for her newlywed daughter-in-law that rivals the prestigious Kohinoor, especially when Nita Ambani trots in a $350,000 Hermès Himalaya Birkin bag on a shopping trip in London.
Who is Shloka Ambani?
Shloka Mehta studied Anthropology at Princeton University. She also earned a law degree from the London School of Economics and Political Science. The diamond heiress was born into riches to parents Russell and Mona Mehta, owners of one of the world's largest jewelry companies, Rosy Blue.
The 32-year-old has been part of the Ambani clan since childhood, having been friends with twins Isha and Akash Ambani since school. Shloka and her husband Akash Ambani, the Reliance scion, have a son together. The Ivy League graduate co-founded "Connect For," an online volunteering foundation that connects volunteers with organizations when they need them. ConnectFor has corresponded with more than 24,989 volunteers and organizations and was awarded the title of Best Start-up NGO by Ketto, Asia's largest crowdfunding platform.
https://www.youtube.com/watch?v=/l5T9LeHsgjA
A wedding to remember-
After an engagement in Goa, the pre-wedding festivities took place in St Moritz, Switzerland in true Ambani grandeur, with whopping 500 guests being flown there. The party witnessed magical musical performances by Chris Martin and The Chainsmokers in what was only a prelude to the actual wedding. The grand wedding reception in Mumbai drew a slew of Bollywood celebrities and global industry leaders.
Dignitaries like the UN secretary-general Ban Ki-Moon and wife, former British PM Tony Blair and his wife Cherie Blair, and Google CEO Sundar Pichai and wife Anjali Pichai attended the extravagant wedding.
Source link