The Justice Department's Operation KleptoCapture is back in action. Russian oligarch Victor Vekselberg isn't happy about this movement; after all, the officials are now seizing luxury real estate worth $75 million belonging to the owner of captured $90 million superyacht Tango. Six luxury properties in upstate New York, the Hamptons, and Florida were raided in September last year. The properties owned by the Russian–Israeli-Cypriot billionaire were the subject of sanctions evasion and money laundering. Moreover, Vekselberg attempted to sell two properties without informing the Office of Foreign Assets Control.

U.S. Attorney Damian Williams said: "Today's action, filed on the anniversary of Russia's full-scale invasion of Ukraine, seeks forfeiture of six luxury properties owned by Viktor Vekselberg that his associate Vladimir Voronchenko maintained by funneling millions of dollars into the United States. With the filing of this complaint, the United States sends a strong message to those who violate sanctions and engage in money laundering that the United States will use every available tool to forfeit criminal proceeds and will use that money to help our allies in Ukraine under the newly enacted law."
Head of KleptoCapture, Andrew Adams, said, "Strawmen, corrupt professionals, and shell companies may be the hallmarks of money laundering and sanctions evasion, but they are obstacles that diligent, dedicated investigators and prosecutors will surmount." He added that the filing was another step the DOJ and partners "have taken toward dislodging ill-gotten gains from those who would attempt to evade U.S. sanctions, and toward making the value of these properties available for aid to Ukraine."

Almost a year back, Tango was sized by the FBI in 2022-
The FBI impounded 255-feet long vessel Tango in April 2022. The aluminum tycoon's pleasure craft was seized jointly by U.S. authorities, Homeland Security Investigations, and Spain's Civil Guard in Palma de Mallorca, the capital of Spain's Balearic Islands. The 255-foot Feadship vessel was built in 2011 and is fitted with seven guest suites, a contra-flow swimming pool, a beauty salon, and an outdoor cinema. Akin to the abovementioned properties, the $90 million floating asset, more valuable than all six properties combined, was seized as part of investigations into fraud, money laundering, and false documents used to hide ownership of the vessel.
https://www.youtube.com/watch?v=/KrOUGJCMmVw
Capturing the superyacht Tango marked the task force's first seizure of an asset belonging to a sanctioned individual with close ties to the Russian regime. All of Vekselberg's holdings in the U.S. were frozen at the onset of the Russia-Ukraine war. In addition, U.S. companies were forbidden from doing business with him and his entities.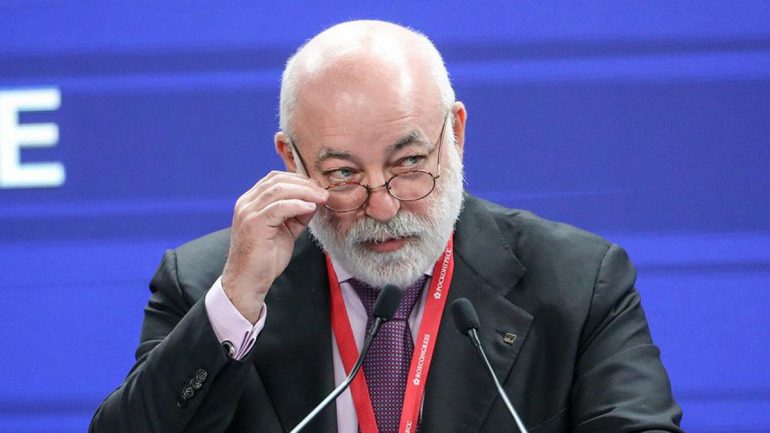 Viktor Vekselberg, the owner of the Tango megayacht, lives in Switzerland
The 65-year-old Ukrainian-born Russian billionaire enjoys a net worth of $6.9 billion (down from $14 billion) as the owner and president of Renova Group. He made his first million by selling scrap copper from worn-out cables. The tycoon apparently purchased nine Fabergé Imperial Easter eggs from the Forbes publishing family in New York City in 2004. The massive purchase of $100 million made him the single largest owner of Fabergé eggs in the world. Following Russia's invasion of Ukraine, the United States sanctioned Vekselberg, seizing his assets and imposing a travel ban. Because of the sanctions, nearly $1.5 billion lies are frozen in U.S. and Swiss banks. The aluminum baron reportedly lives in Switzerland.
Source link