If a millionaire's baby needs the charming $7,000 Louis Vuitton wardrobe, then the parent certainly needs the chic new golf trunk complete with a roll-out putting mat. Louis Vuitton unveiled an all-new Malle Golf set decked in the classic monogram print, further enhanced by the traditional gold-hued hardware. Part of the "Art of Living" campaign, the oversized trunk measures 22.5 x 57 x 22.5 inches and flaunts a see-through Persex monogram drawer dedicated to storing golf balls. Inside, the trunk reveals a golfer's dream, standing nearly five feet tall and housing a range of different drawers and compartments for golf gear.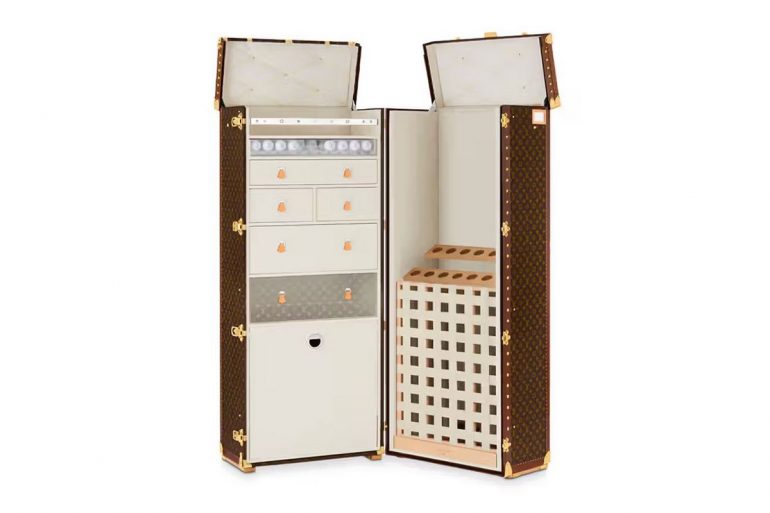 There is a designated space with slots to hold as many as 14 golf clubs and three microfiber bays. Four drawers can be stocked with golf wear, polos, hats, shoes, and accessories, while a bottom section of the trunk is left empty for a removable roll-out putting mat. Louis Vuitton's latest sport-inspired release will set you back with an eye-watering $129K.

However, if you're filthy rich and can afford to spend even more, other golf-related items are sold separately in the series, namely Albatros Golf Head Covers, Golf Towel Sets, and a Black monogram Andrews Golf Kit featuring three branded golf balls and four tees.
Source link