Don't you love superyachts that look nothing like them? Or those that demonstrate the possibility of a complete overhaul? Breaking away from the norms is a unique 427-Foot trimaran concept by European yacht designer Aras Kazar. His renderings of a vessel are disrupting standards and replacing them with a new wave of innovation. Dubbed 'Wakíŋyaŋ,' meaning thunder in Lakota, the concept is discernible owing to sharp, minimalist lines with an aerial silhouette.



If the idea of 'what happens in Vegas stays in Vegas' were ever turned into a yacht, it would look like this thunderbird of the high seas. Interiors are split into five guest cabins, one primary suite, crew cabins, and a spa. Full-height tempered glass wraps each deck. While it allows plenty of natural light to fill the interior from all angles, what ensues beneath will never be revealed. Sculptural wave-like designs sheath the main deck aft.

An aft deck pool is a great spot to enjoy the pleasure craft and the surrounding vistas. "The interior design follows the soft, gentle, cloudy feeling of the exterior," the designer said. "Wakinyan is designed to make you feel calm and relaxing whether you are enjoying it from inside or just looking at it from outside."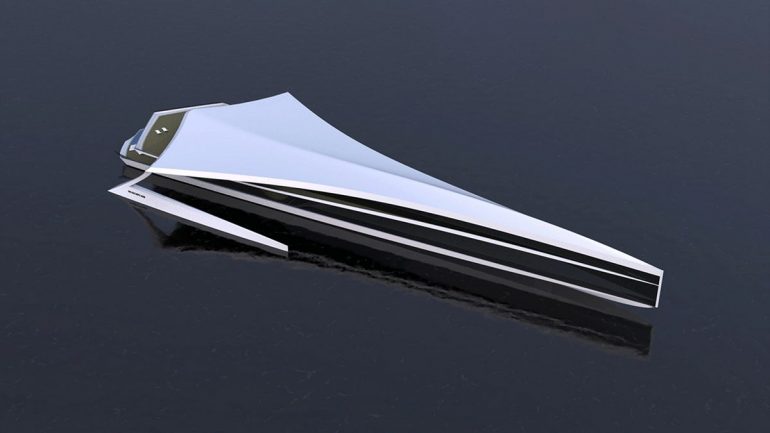 Wakinyan yacht has been equipped with electric and hydrofoil technology, giving her an impressive top speed of 32 knots. Nothing run-of-the-mill about this trimaran concept! A design so incredibly futuristic in aesthetic emulates the same notion in performance.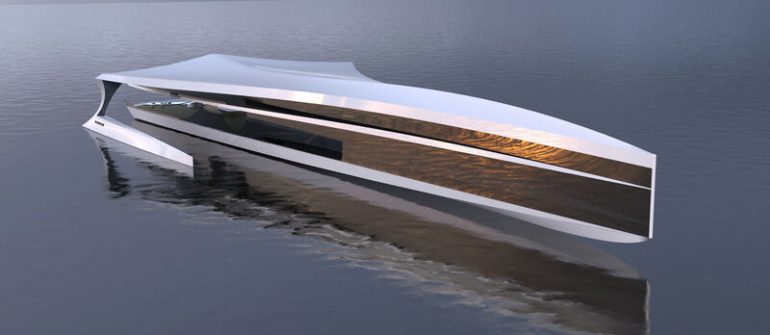 Source link