Up next in the series of collabs, we have Jimmy Choo's partnership with the Sailor Moon Franchise for a slick collection that is inspired by the Anime series created by Naoko Takeuchi and aims to celebrate its 30th anniversary.



Boots, bags, and a whole lot of oomph:
The quirky ensemble includes a series of bags and boots with the highlight being a limited-edition shoe that debuted in June 2022 at the Pretty Guardian Sailor Moon Museum at the Roppongo Museum in Tokyo.

It features the marquee's signature kick heel, along with a crescent moon jewel and vibrant pink Swarovski crystal embellishments to signify the main character's iconic style. Other pieces include a pair of glossy blue platform boots, red patent pumps, green lace-up leather combat boots, and orange satin high-heeled platform pumps.
Bag lovers too can get their hands on totes, wrist bags, clutches, shoulder bags, and more. The collaboration has been curated by Sandra Choi, Jimmy Choo's Creative Director who cleverly combined elements of luxury and pop culture to bring magic to the ensemble.

More about the collection:
Commenting on the partnership, Choi in a statement said, 'This collaboration underscores our shared values not just of female empowerment but for fashion's ability to inspire inclusivity and individuality through personality and self-belief.'
'The notion of transformation via fashion is central to Naoko Takeuchi, and clothes play a vital role in the identity of her superheroines, especially their shoes, the most powerful transformer you can step into,' she further added.
Remarking similarly, Sailor Moon's author noted, 'What has always been truly important to me is the youthful, pure imagination and power of the young girls. I believe that the Jimmy Choo brand also has these qualities. It is a cool brand that I love. Thank you for the beautiful products! I am extremely happy.'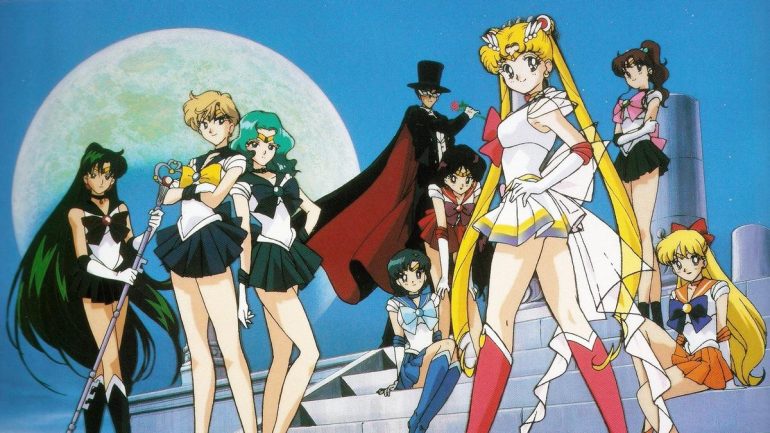 But what is Sailor Moon?
The muse for the collection, Sailor Moon is a renowned Anime that is available on Netflix as a two-part film – Pretty Guardian Sailor Moon Eternal: The Movie. It started as a shoujo manga by Naoko Takeuchi. and was soon translated into English – first as Pretty Soldier Sailor Moon, then as Pretty Guardian Sailor Moon.
Later, the manga was turned into an anime series in 1992 under the name Pretty Soldier Sailor Moon that went on to become a household name. Ever since the series has been converted into several shows and films and is credited for bringing forth the idea of a female superhero in the mainstream.
Excited much? The Jimmy Choo x Pretty Guardian Sailor Moon collection will be exclusively available in Jimmy Choo stores in Europe, Selfridges department stores, and on Jimmy Choo's website onward 14 February 2023.
Source link