Flashing a luxury watch on the wrist is one of the easiest ways to flex your wealth and style. With some of the most covetable timepieces fetching hundreds of thousands to even millions of dollars, it's no wonder plenty of celebs are often the first to don some of the most expensive of the lot.

Calling all wristwatch aficionados … here are seven A-listers who own some of the world's priciest timepieces.
7. Ed Sheeran's Patek Philippe 5208P Grand Complication – around US$1.8 million
Revealing to watch enthusiast community Hodinkee that he has "bought watches for big occasions or momentous things that have happened in his life and career", the four-time Grammy winner Ed Sheeran has many enviable timepieces. Among them, his Patek Philippe 5208P Grand Complication has to boast one of the heftiest price tags: around US$1.8 million, per The Wrist Enthusiast.
The watch features ultra-complicated self-winding calibres combining a minute repeater and a 12-hour monopusher chronograph as well as a calendar complication accompanied by a moon phase display. The 42mm diameter comes in a platinum case, paired with a grey dial and an alligator strap. Its value is estimated to be US$1.8 million, according to Perpetual Watch.
6. Cristiano Ronaldo's Girard-Perregaux Planetarium Tri-Axial – around US$2 million
The Portuguese football legend is the owner of multiple million-dollar watches, including the Girard-Perregaux Planetarium Tri-Axial. Its triple-axis tourbillon makes it a very rare watch indeed, as the complication is reportedly very expensive to produce. According to reports, the luxury brand custom made Ronaldo's version.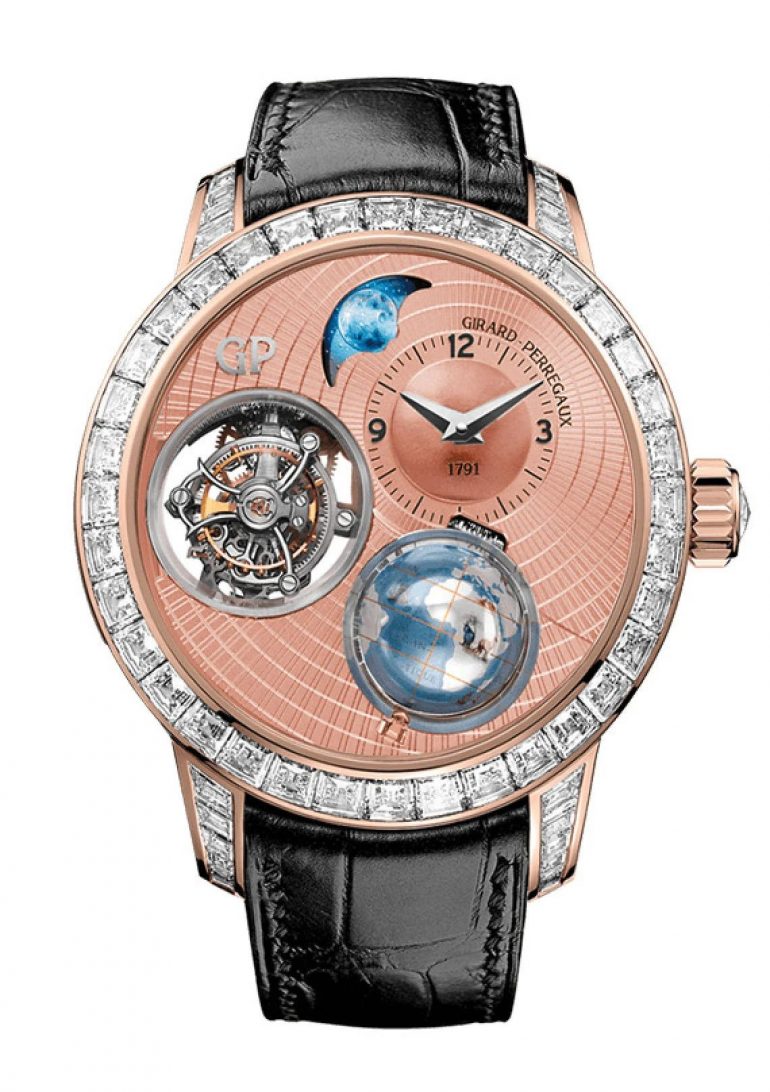 It even defies gravity thanks to the tourbillon's 3D high-speed rotation, featuring a rotating globe synchronised with Earth's rotation and two sapphire domes for a truly stunning display. It is made of 18k rose gold with a diamond bezel and bracelet, putting its value at about US$2 million, per Superwatchman.
5. Conor McGregor's Jacob & Co. Rasputin Tourbillon – US$2 million
The Irish MMA star appears to have a passion for unique and extravagant watches. He's posted photos of himself on his Instagram flashing a Rolex Daytona Eye of the Tiger, Jacob & Co. Astronomia Casino and Astronomia Tourbillon Baguette. And the Rasputin Tourbillon Baguette Rubies – which The Richest claims is the most expensive piece in his collection – is no less blinging.
The watch boasts a large, 47.6mm diameter polished 18k white gold case. It is also completely gem-set with nearly 500 diamonds on the case, bezel and dial, with one heart-shaped ruby. The most unique aspect of the piece though lies behind its hand-engraved "curtains". When they open, a concealed erotic scene is revealed while the minute repeater chimes out the time. Its retail price is US$2 million, per the brand's website.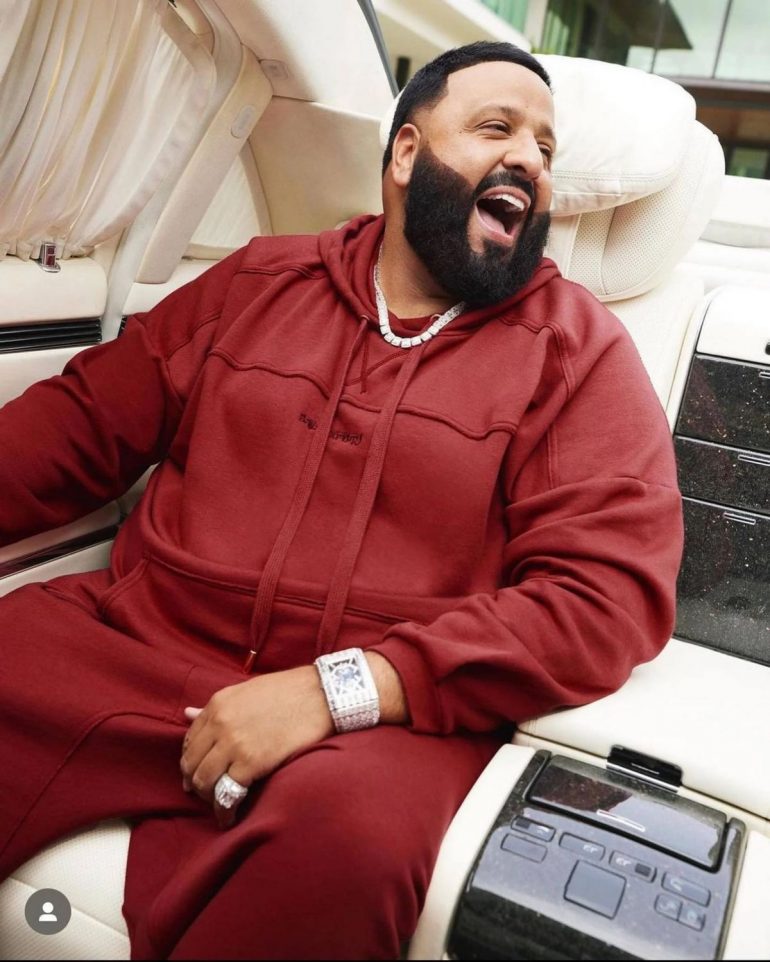 4. DJ Khaled's Jacob & Co. Billionaire III – US$3 million
Calling his Jacob & Co. Billionaire III watch "gorgeous" on Instagram, DJ Khaled has flaunted it everywhere too, from his music video for "Big Time" on his latest album God Did to events and his socials.
This dazzling watch is 18k white gold fully set with 713 emerald-cut diamonds, including 504 diamonds of 90.39 carats all over the bracelet. It also features a skeletonised tourbillon movement with diamonds over the bridges and is powered by a one-minute tourbillon at six o'clock. With a limited edition of 18 pieces, it costs a whopping US$3 million, per the brand's website.
3. Eric Clapton's Platinum Patek Philippe 2499 – US$3.7 million
Legendary musician Eric Clapton is an avid watch collector and owns a super rare Patek Philippe 2499, which is regarded as a holy grail of the brand.
First introduced in 1951, only 349 pieces of this model were made during a 35-year run, and only two in the world were put into a platinum case, according to Patek Philippe.
The watch features a calibre 13 mechanical movement, 23 jewels, a perpetual calendar with moon phases, as well as windows for day and month and dials for seconds and minutes.
Clapton bought his in 1989 and sold it in 2012 at a Christie's auction in Geneva, Switzerland for US$3.7 million.
2. Jay-Z's Hublot Big Bang – US$5 million
On the 43rd birthday of billionaire rapper Jay-Z back in 2012, his wife Beyoncé gifted him something really "big" for US$5 million, per Luxuo. It was a diamond Hublot Big Bang, the most precious watch ever created by the watchmaker at the time, which took 14 months to make, per the same source
Hublot Big Bang Diamond $5 million Beyoncé bought this watch for Jay Z pic.twitter.com/KNhFZwcViT

— Uhtred of Bebbanburg 🛡⚔️ (@LeboQholosha) June 5, 2021
The piece is 44mm in 18k white gold with diamonds all over the case, dial and bracelet – 1,282 diamonds of 100 carats, to be exact, according to New Atlas. That includes 302 baguette diamonds on the case, 179 baguettes on the dial and 782 more on the bracelet, plus an additional six emerald-cut diamonds of over three carats each, besides the crown's 1.06 carat rose-cut diamond and its 12 additional baguettes.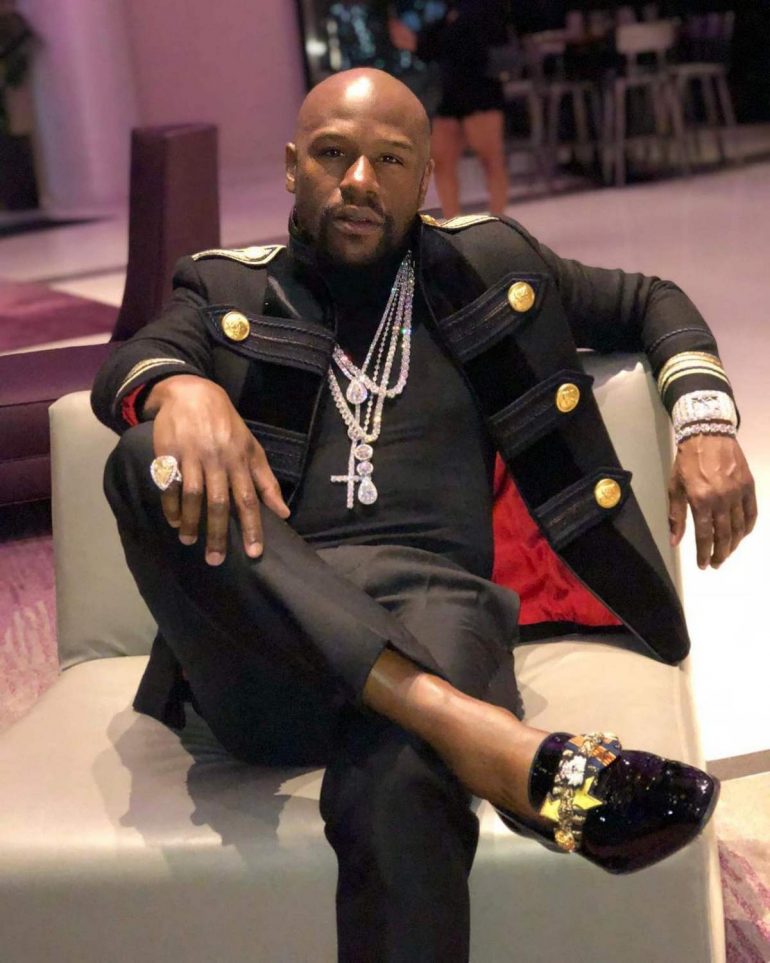 1. Floyd Mayweather's Jacob & Co. Billionaire – US$18 million
Legendary boxer Floyd Mayweather is known for his lavish shopping habit as he has splashed on his three private jets, some 100 luxury cars, Hermès Birkin bags and a whole lotta bling. But his Jacob & Co. Billionaire watch is worth more than some of his cars, even.
In 2018, he showed off his watch's insane price tag of US$18 million on Instagram. The 47.5mm one-of-a-kind timepiece is all about diamonds, with 260 carats of emerald-cut diamonds and individual stones up to three carats each. It incorporates a tourbillon with a skeleton style that displays everything that is going on inside and has a 72-hour power reserve.
Note: This story was originally published on SCMP and has been republished on this website.