When you have insurmountable heaps of wealth, the world is a shopping mall. Hence, Finnish entrepreneur Thomas Zilliacus's take on Sheik Jassim's bid for Manchester United being compared to "buying a luxury yacht" does make sense. The sports-crazy tech entrepreneur is the latest to enter the hyped race to buy Manchester United. The former Nokia executive who made his fortune in Asia's tech sector is a passionate football fan and the former owner of a hockey club. "I'm not as wealthy as Sheikh Jassim or Sir Jim Ratcliffe, but I'm wealthy enough to place a serious and credible bid," the 69-year-old chairman of tech investment group MFW stated. "It's not with my own money only but together with other parties, other investors, who would like to join me. If we don't reach the total number, then maybe with money from third parties. I believe we can do it by bringing fans together and not bringing in any external financing."

Sheikh Jassim Bin Hamad Al Thani made headlines after his announcement to acquire 100 percent of the Manchester United Club from the Glazers for a whopping $6 billion. British billionaire Jim Ratcliffe is also in the running to purchase what can be called one of the world's greatest football clubs. Zilliacus brought to the table a unique bid that would see 50 percent of the club owned by him and the other 50 percent owned by the fans. Fans' involvement in the scenario stems from the businessman's understanding of the tradition and history of football.
He said, "In Scandinavia, most clubs are majority owned by fans. I really would like to reverse in a way the development taking place in the Premier League. I've been looking for a long time at how clubs are owned in Europe, and it's not to my liking. Nothing against people from other parts of the world but many of these recent acquisitions have been made in a way where it's like buying a luxury yacht or estate instead of a football club, and the owners have forgotten about fans." He continued, "They don't understand the tradition or history of football like we do, having grown up here. So I decided to put in a bid where I would involve fans on equal footing. It's not about getting them to put up money – money is available in this world for good projects – but to make them feel part of the club in a genuine way, and they are also there for the decision-making."
To make his Manchester United dreams come true, the lifelong football fan must pull off a significant feat, roping in several fans, investors, etc. In comparison, Sheik Jassim will undoubtedly buy the club as quickly as he purchases a luxury boat. However, that doesn't detract from his spirit or zeal for the game.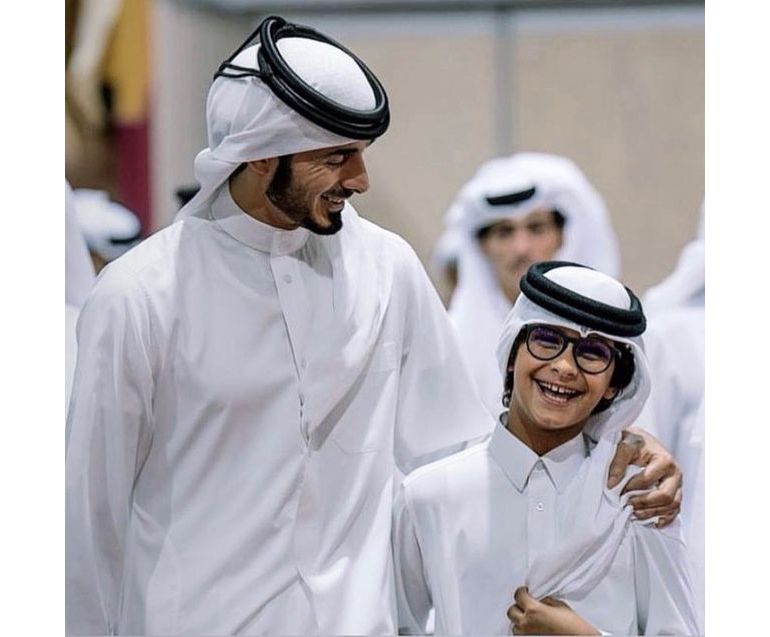 Sheikh Jassim bin Hamad Al-Thani is a primary contender to buy Man United-
The battle to buy Manchester United may soon become a three-horse race, but the leading horse is still Sheikh Jassim bin Hamad Al-Thani, aiming for 100% club ownership with $6 billion. The billionaire Qatari banker is the Qatar Islamic Bank (QIB) chairman and belongs to the Qatari royal family. His love for sports is deep-rooted and has been witnessed in significant sports deals in the past. Sheik Jassim's father, Sheikh Hamad bin Jassim bin Jaber al-Thani aka HBJ, was prime minister in 2010 when Qatar won its controversial bid to host the 2022 World Cup. Until now, the only person standing between the Qatari royals and the takeover was Jim Ratcliffe, who offered to buy the 69% owned by the Glazers, per Fortune.
The Qatari superyacht is a magnificent asset, which is worth being compared to owning Manchester United.
The $400 million vessel Katara is an elegant 410-foot floating palace. Its size and stature often confuse it with a cruise ship boasting numerous amenities. The Lurssen mammoth boasts a volume of 7,922 tonnes, a helicopter deck, an array of satellite communication domes, a sprawling beach club, a swimming pool, a gym and spa, and an on-deck hot tub.
Unlike any other luxury boat, Katara's main saloon spreads across two decks and is the largest room on the vessel. The massive ship sleeps up to 34 guests in fourteen cabins serviced by 95 crew members.
Source link