Your celebrity-themed holiday is all booked. You've organised flights and a hotel, restaurant tables and visits to vineyards. You've even put some money aside for a flutter in the casino.

In truth, a world tour of places owned by global superstars probably isn't feasible, but it might be fun to try – especially if we're allowed to use a time machine.
Anyone strolling along Canton Road, Kowloon, on the evening on May 29, 1994, would have noticed the crowds and commotion, the gridlocked traffic and hefty police presence.
The star-studded opening party for the latest addition to the Planet Hollywood themed restaurant chain was attended by some of Tinseltown's (and Hong Kong's) biggest names.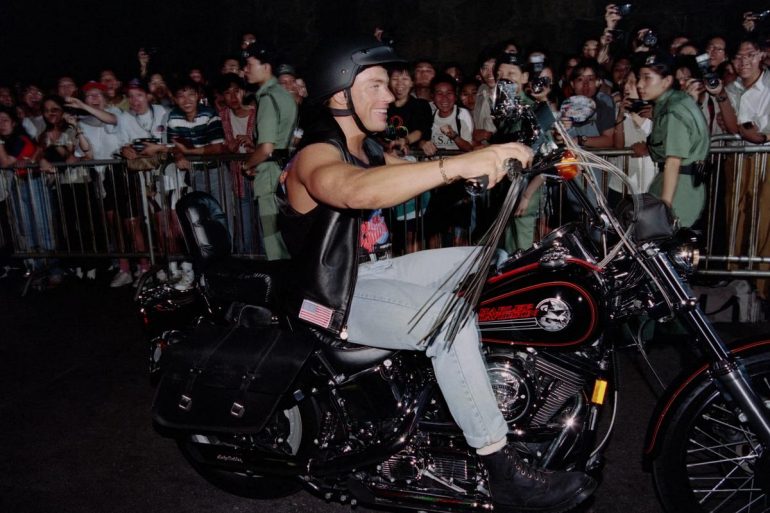 Investor-owner Bruce Willis was joined by Jackie Chan, Raymond Chow Man-wai, Patrick Swayze and Jean Claude Van Damme. Partner Sylvester Stallone rocked up in a rickshaw, but brawny backer Arnold Schwarzenegger was otherwise engaged.
The company filed for bankruptcy five years later, then again in 2001, as a result of the economic slowdown triggered by the 9/11 attacks and changing tastes. The Hong Kong branch closed its doors in 2001.
Planet Hollywood wasn't the first instance of a celebrity, or team of celebrities, trading on their name to get a foothold in the food and drink business, nor will it be the last. In December 2022, tennis star Rafael Nadal announced the launch of a hotel brand in collaboration with Spain's Melia group.
The Mediterranean-lifestyle-inspired Zel chain plans to open more than 20 hotels around the world in the next five years, the first pencilled in for Mallorca, Spain, this year.
Nadal already co-owns restaurants in Madrid, Ibiza and Miami in partnership with football great Cristiano Ronaldo, NBA basketball player Pau Gasol and singer Enrique Iglesias. Not to be outdone, Ronaldo's soccer superstar rival Lionel Messi boasts a portfolio of six hotels in Spain and Andorra.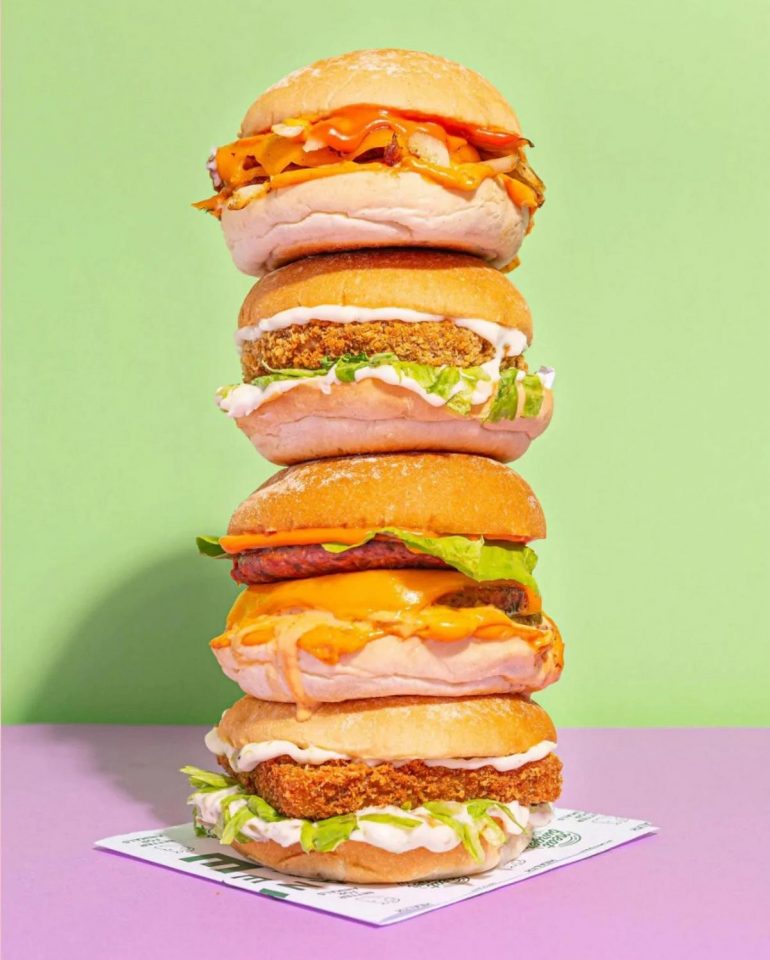 Sticking with sports stars, Formula One world champion Lewis Hamilton has invested in a chain of vegan fast-food joints. Neat Burger currently has five outlets in Britain and one in New York. The company promises to plant a tree in countries such as Nepal, Madagascar or Kenya for each hamburger sold.
A number of singers moonlight as restaurateurs. BTS member Jin (real name Kim Seok-jin) and his brother co-own Japanese restaurant Ossu Seiromushi near popular Seoul tourist spot Seokchon Lake.
The restaurant serves sliced beef, pork and vegetables cooked in bamboo steamers known as mushiki in Japanese, hence the restaurant's name. Hit hard by the Covid-19 pandemic, diners (fans) are finally returning to support the venture now that restrictions have been lifted.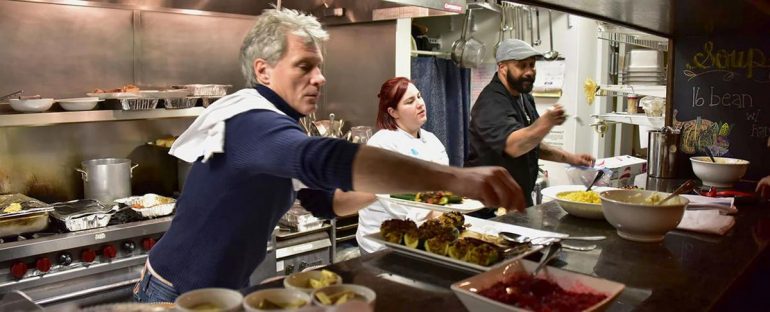 The K-pop idol isn't the only global megastar bemoaning the effect Covid-19 has had on his bottom line.
British singer-songwriter Ed Sheeran opened Bertie Blossoms in January 2020, two months before Britain went into full lockdown. The Notting Hill, London, restaurant-pub, which serves a selection of tapas-style small plates and larger main courses, is back on its feet but, as Sheeran lamented: "If you're looking to make a small fortune in the food industry you should start with a large fortune."
Alternatively, don't bother trying to make money in the first place. Rocker Jon Bon Jovi's two JBJ Soul Kitchens are non-profit community spaces providing healthy, organic food made with locally sourced ingredients.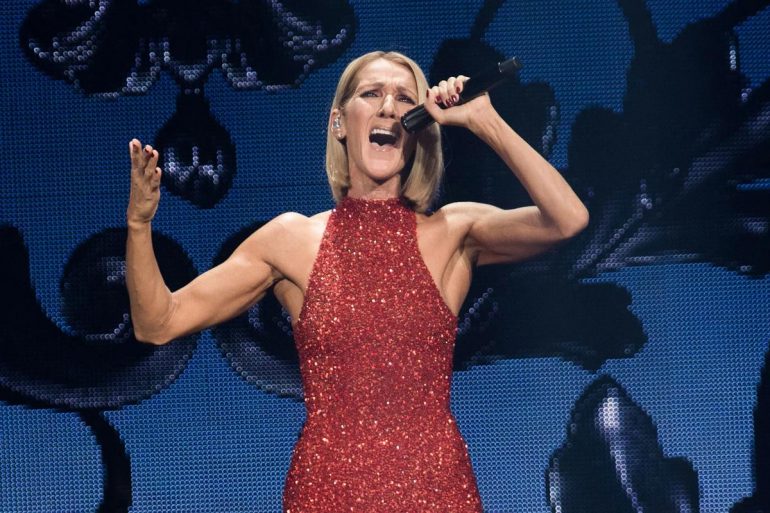 There are no prices on the menu and those unable to pay the suggested donation are encouraged to earn their meal by volunteering at either of the New Jersey restaurants.
It's not surprising that French (and French-Canadian) celebs should be keen to make their mark in the culinary world.
Film director Luc Besson owns two restaurants in Paris, including the Michelin-starred Apicius, while singer of the Titanic theme tune Celine Dion is co-owner of Schwartz's Deli. The Montreal landmark opened in 1930 and prepares its smoked meat with the same secret marinade used on day one.
Canada's oldest deli serves more than 1,000 sandwiches daily and is still in its original location, on St Laurent Boulevard.
When they're not running film-themed restaurants, a handful of actors have dabbled as hoteliers.
Listed on the United States' National Register of Historic Places, the Culver Hotel, in Los Angeles, is a luxury resort that was co-owned by actor and director Charlie Chaplin from 1924 until 1945, when he allegedly lost it in a poker game to John Wayne.
Hollywood royalty including Clark Gable, Greta Garbo and Ronald Reagan flocked to the property next to MGM Studios.
Wayne, who made his name starring in Westerns and war films, ploughed money into the hotel but couldn't turn a profit and ended up donating it to the YMCA in 1967. The hotel fell into disrepair but reopened after a comprehensive restoration in 2007.
Singers have also tried their hand at innkeeping. From 1960 to 1968, Frank Sinatra jointly owned the Cal Neva Resort Spa and Casino. The property overlooks Lake Tahoe and is so named as it straddles the California-Nevada border.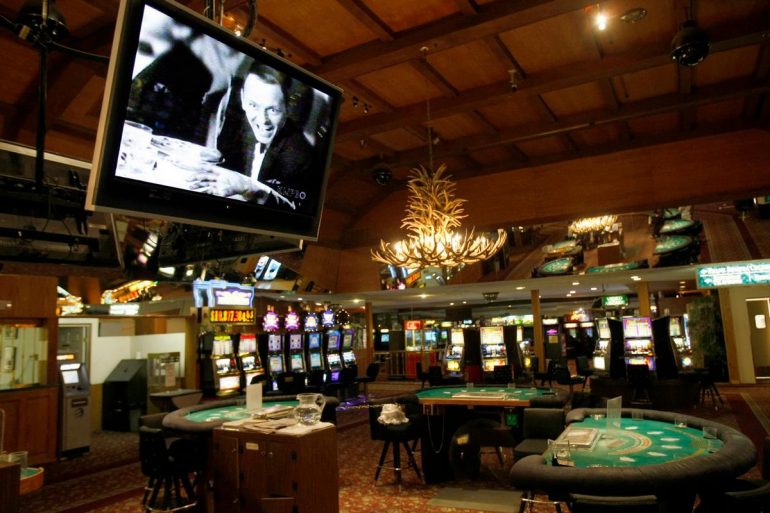 Sammy Davis Jnr, Marilyn Monroe and members of the Kennedy family were among a who's who of celebrity guests, but the regular presence of Chicago mobster and rumoured sleeping partner Sam Giancana led to Sinatra losing his gambling licence.
A long period of decline resulted in bankruptcies and its eventual purchase by Oracle founder Larry Ellison in 2018.
On the subject of bankruptcies, perhaps the most famous casino owner of all has been Donald Trump. The former US president owned three gambling palaces in Atlantic City, New Jersey, all of which have now been sold or closed down. His insolvency left a paper trail of unpaid contractors and suppliers.
Not every celebrity entrepreneur uses his fame to promote his premises. At Hotel Rival, the only nod to the 1970s supergroup Benny Andersson co-founded are the in-room CD players and their Abba discs.
Online reviews of the Swede's Stockholm lodging are overwhelmingly positive, although a few guests were expecting more memorabilia to remind them that the proprietor was responsible for some of the most popular songs in musical history.
Others are perfectly content not to have Dancing Queen blasting out as they check in. Voulez vous?
Singers and songwriters aren't the only music industry figures who end up running hotels. The founder of Island Records, Chris Blackwell, bought the Goldeneye Resort in Jamaica from Bob Marley in 1976.
The property was built in the 1940s by James Bond creator Ian Fleming, who wrote the 007 spy novels in his bedroom at the beachside house. Three of the books (Dr. No, Live and Let Die and The Man with the Golden Gun) are set on the Caribbean island.
Then there's the most famous (and wealthy) record label owner of all. Englishman Richard Branson founded Virgin Records and Virgin Atlantic Airways, and, if space tourism takes off, another of the billionaire's enterprises, Virgin Galactic, is likely to be a major player.
Another celebrity airline owner who enjoyed life in the fast lane was Niki Lauda. The Formula One motor racing driver set up long-haul carrier Lauda Air in 1979.
After merging it with Austrian Airlines in 2000, he founded a second low-cost airline, Lauda, in 2003, even captaining flights a couple of times a week, and a third, Laudamotion, in 2018.
Deteriorating health, exacerbated by lung injuries sustained during a horrific 1976 race accident, took their toll and the Austrian died in 2019.
Vineyards and wineries are another investment wealthy celebs love to have in their portfolios. Movers and shakers in the grape cultivation business include retired Chinese NBA basketball star Yao Ming, who owns a winery in Napa Valley, California, where he produces critically acclaimed cabernet sauvignon blends.
New Zealand actor Sam Neill owns the Two Paddocks winery, in the Central Otago region of South Island, and former Police frontman Sting offers wine tastings and tours of his organic farm and vineyard in Tuscany, Italy.
Multitasking American film director, producer and screenwriter Francis Ford Coppola owns Rustic, an Italian-influenced restaurant surrounded by vineyards and his own Napa Valley winery. He also owns a chain of six luxury hotels in Central and South America.
Disappointingly, at least for the purposes of this article, he owns neither a casino nor an airline.
Note: This story was originally published on SCMP and has been republished on this website.
Source link