If you've been keeping up with the Kardashians, you'll know that Kim Kardashian is currently in Tokyo with her children while her Hidden Hills house in California appears to be undergoing a major landscaping overhaul.

Aerial shots of her home were recently released, showing not only the enormous US$60 million mansion, but her impressive fleet of cars worth an estimated US$2 million, according to TMZ.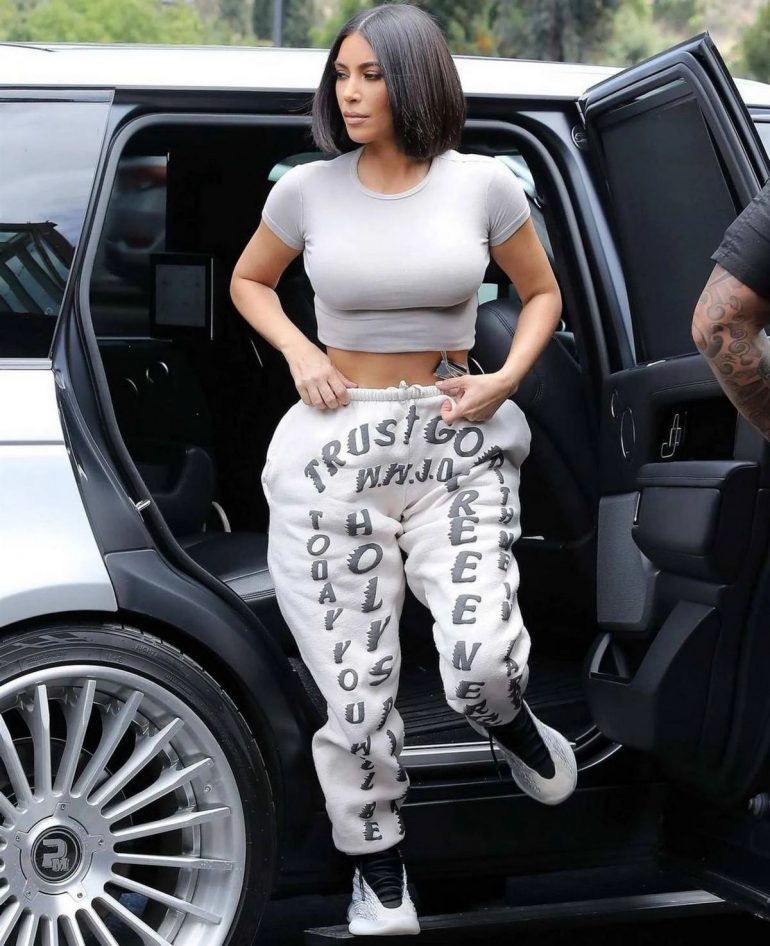 From her love of Maybach to her obsession with matching colour palettes, here's a glimpse of the reality star's impressive car collection.
That glimpse at Kim Kardashian's driveway
The TMZ images showed Kardashian's driveway lined with eight luxury whips, including two versions of the Range Rover Autobiography and 2022 Rolls-Royce Ghost. The Range Rover Autobiography and the Rolls-Royce Ghost are valued at US$400,000 each, reports Hollywood Life. Keeping in line with her love of doubles, two 2023 Cadillac Escalades were also spotted in the driveway, with each one valued at US$200,000.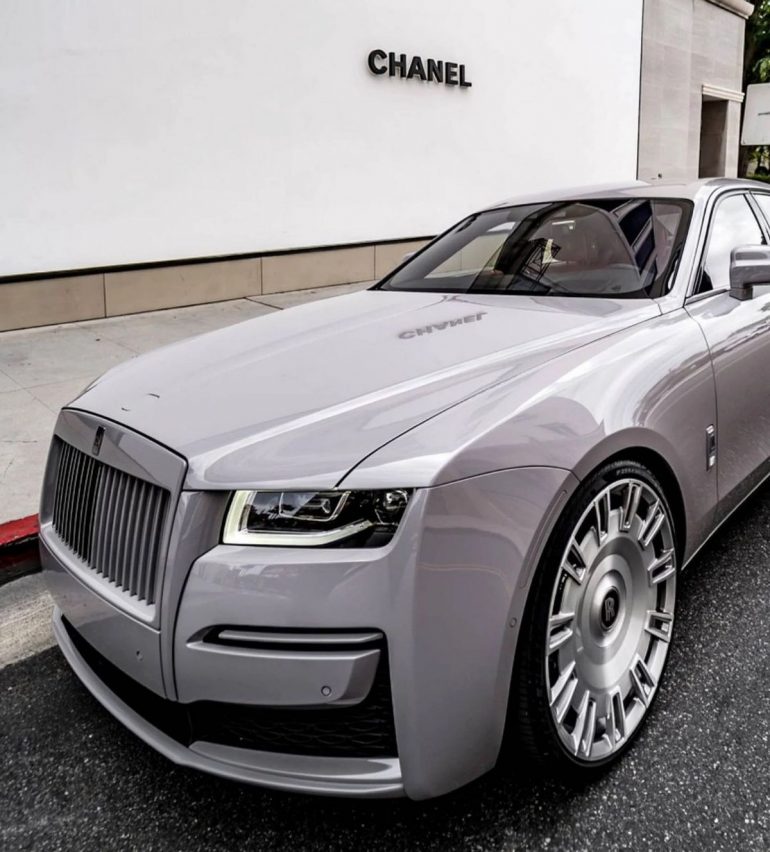 Her Rolls-Royce Ghost has a special touch
Kardashian is all about customising her cars and in an interview with Vogue, she showed a commissioned frosted crystal ornament on the front of one of her Rolls-Royce Ghosts.
Platinum Motorsports Group, who has worked closely with Kardashian over the years, replaced the usual silver version with the frosted crystal one for her.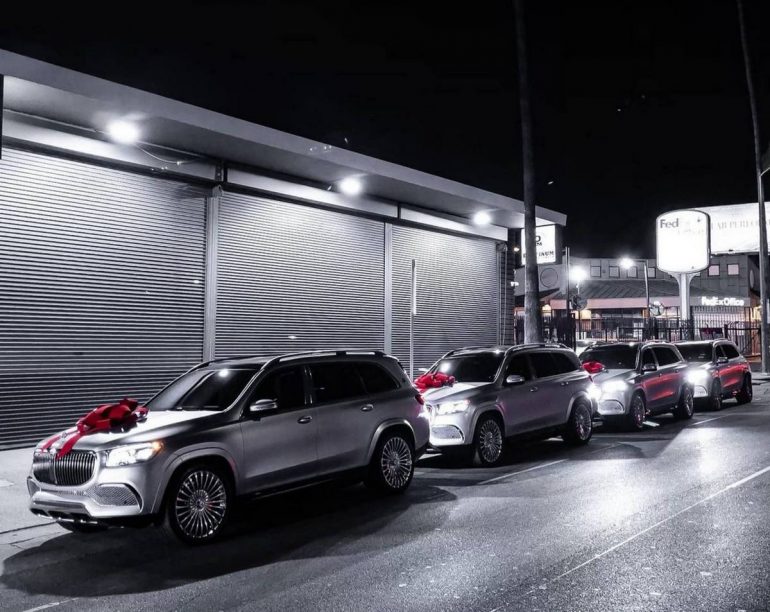 Her obvious love for Maybach
In the images, a 2022 Maybach GLS 600 (US$250,000) and a 2022 Maybach S580 (US$250,000) were spotted, too. Back in 2020, when news of trouble between Kardashian and her then-husband Kanye West first emerged, TMZ reported the musician bought his wife five 2021 Maybachs valued at around US$200,000 each.
His US$1 million gesture to his wife went down well, with Kardashian telling Vogue that the Maybach Sedan is her "favourite baby ever, ever, ever".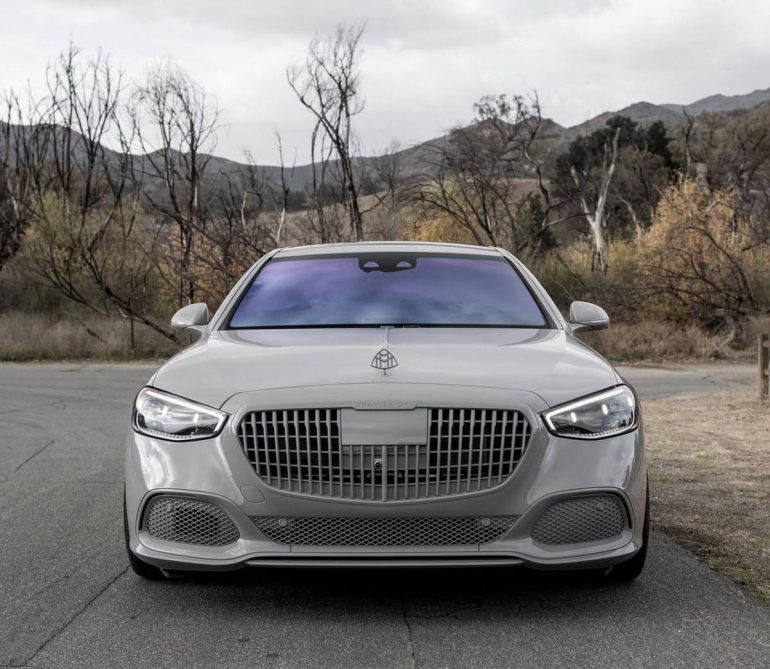 Kardashian had her Mercedes-Benz Maybach S580 repainted in ghost grey, and it has a monochrome trim design to match. In her Vogue interview, she said that she loved everything about the car: "I love painting the emblem grey. If I were to pick one, that's my baby."
https://www.youtube.com/watch?v=/iHgEj7zHsVg
The 2022 Lamborghini Urus Mansory is a fave, too
This 2022 Lamborghini Urus Mansory is valued at around US$400,000, reports Hollywood Life. It's the first SUV from Lamborghini and, in her Vogue interview, Kardashian said that it was one of her "three faves".
She bought herself the customised Lambo with a Mansory widebody kit and one-off wheels. The sports car has a V-shaped black paint job on its hood, adding something a little different to Kardashian's standard grey palette.
About that uniform colour scheme …
As the images of Kardashian's fleet spread across social media, netizens quickly noticed the grey colour palette that many of her rides had in common. In an interview with Vogue in 2022, Kardashian admitted that she wanted her cars to match her house, spending US$100,000 to paint three of the cars ghost grey. She hired the Platinum Motorsport Group to ensure her cars were aligned with the aesthetic of her house, a move the company referred to as "when factory colours just don't make the cut" on social media.
The thought of cleaning this car gave me a headache. Kim is ridiculous pic.twitter.com/bll33mgigC

— jer (@jerdreams) June 11, 2021
Her Lambo Skims stunt
Although Kardashian appears to love her grey colour palette, back in 2021 she wrapped her US$200,000 Lamborghini in Skims' cosy fabric instead. The self-confessed "car girl" poked fun at herself, captioning a picture of the wrap on Instagram with "Kimmy had a little lamb-bo!! OMG, isn't this the cutest and funniest thing ever???"
Note: This story was originally published on SCMP and has been republished on this website.