If you think Hummer EV's Crab Walk feature is cool, wait till you see the nifty trick this Chinese electric hypercar has up its sleeve. You might remember at the beginning of this year, Chinese automotive giant BYD showcased a Tesla Roadster-rivalling hypercar named U9 while launching a new premium EV sub-brand called Yangwang. The automaker recently revealed some more information on the upcoming all-electric performance car along with releasing two short videos in which it can be seen carrying out some really cool tricks. In one of the videos, the YangWang U9 can be seen dancing its way onto a stage. Yes, you read that right. Not driving but dancing! If you're trying to remember where have to seen that before, then let me remind you that Mercedes-Benz tried something similar when it launched the GLE a few years ago by showcasing its bounce mode.

https://www.youtube.com/watch?v=/VGZel-N7eX8
While bouncing is one thing, BYD demonstrated that the Yangwang U9 can do a lot more than just go up and down. The electric hypercar's trick suspension setup is so unique that it can make the whole car jump a few inches off the ground. It's pretty impressive considering that it is an EV with a massive battery pack, making it as heavy as a big SUV. In the other video, the Yangwang U9 can be seen driving effortlessly on just three wheels. All of these wild tricks were made possible thanks to its 'Disus-X' suspension system, which is being touted as the most advanced of its kind in the world.

The path-breaking 'Disus-X' suspension system is comprised of BYD's Intelligent Damping Body Control System (Disus-C), Intelligent Hydraulic Body Control System (Disus-P), and Intelligent Air Body Control System (Disus-A). All of these work together to offer complex vertical, lateral, and longitudinal motion control. "The BYD DiSus System is the first self-developed intelligent body control system launched by a Chinese automobile company, marking the breakthrough from zero to one," chairman and president of BYD, Wang Chuanfu said. "The BYD DiSus System will further secure the globally pioneering stance for BYD in the industry."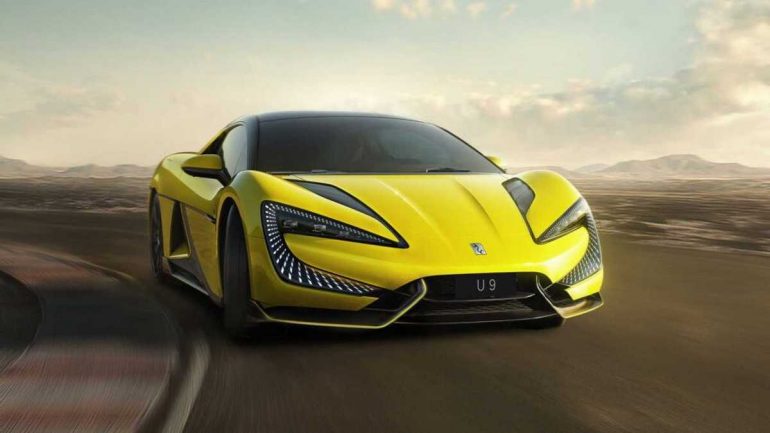 As per the information revealed earlier this year, the YangWang U9 will be powered by four electric motors that will offer a cumulative output north of 1000hp. BYD claims the hypercar will be capable of accelerating from zero to 62mph in under 2 seconds and have a driving range of up to 435 miles, which is pretty impressive for a hypercar. In comparison, the Tesla Roadster 2 will reportedly have a 0-60mph time of 1.9 seconds, a top speed in excess of 250mph, and a 620-mile range. In addition to that, Tesla's electric sports car will also come with rocket boosters developed in partnership with SpaceX. Let's hope both of these insane engineering marvels are launched soon!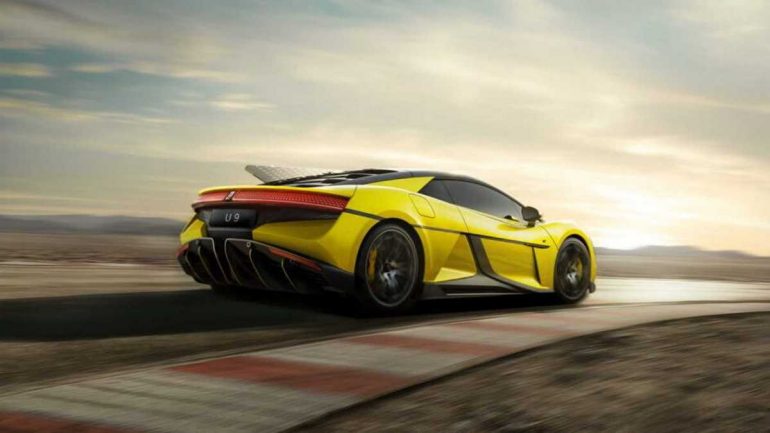 Source link