What's better than a superyacht? A superyacht submarine! It's ideal for days when the sea gets stormy and the billionaire doesn't want to deal with the drasticity of nature. U-boat Worx's underwater superyacht concept called Nautilus was the answer to the woes of a sea-faring billionaire. The company has now released the interior design for the Nautilus yacht submarine, created in partnership with a world-renowned design firm, Officina Armare, and it's fantastic. Let's delve deep into the 125-foot yacht submarine Nautilus which has an impressive depth rating of over 200 meters, among other things-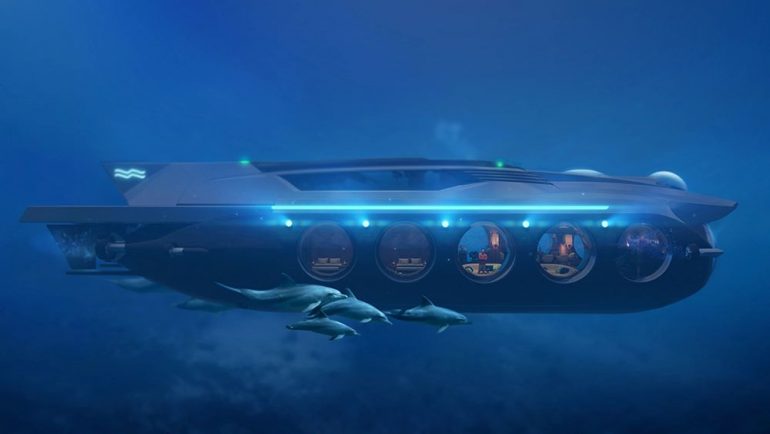 Inspired by Jules Verne's classic novel Twenty Thousand Leagues Under the Sea, acclaimed design firm Officina Armare breathes avant-garde features with top-notch technology and wraps it with jaw-dropping contemporary interior design.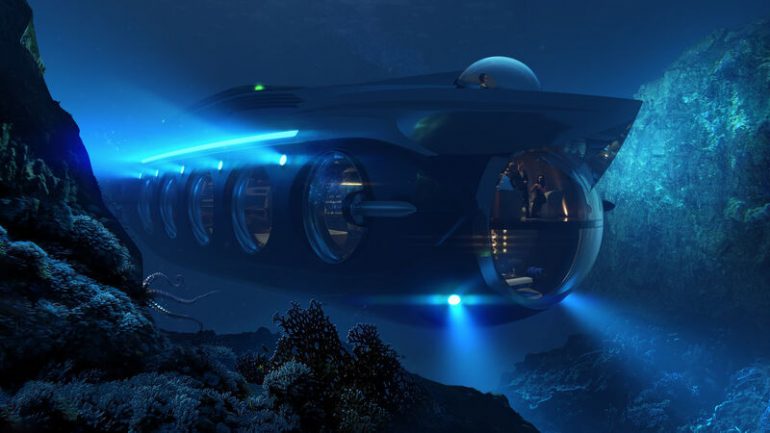 There unquestionably wasn't a better way to enjoy the underwater world unless you were a fish, of course! Guests onboard can marvel at the beauty of the deep blue sea and its unending elements from the Nautilus's mezzanine observation lounge, surrounded by plush seating arrangements.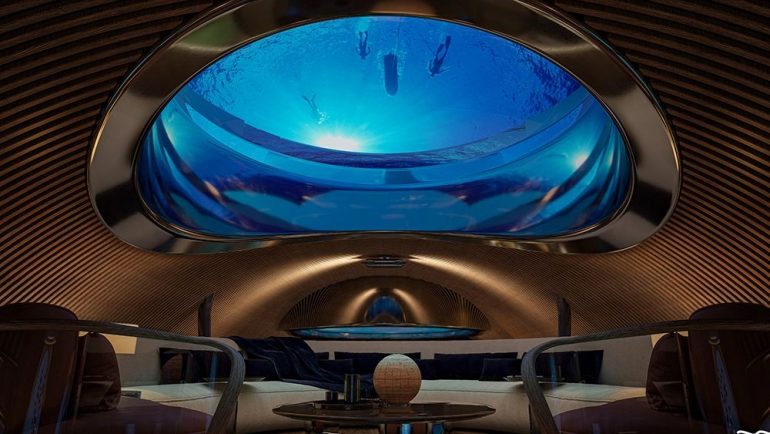 "Nautilus embodies the ultimate combination of luxury and innovation. Our collaboration with Officina Armare has resulted in a truly exceptional vessel," commented Bert Houtman, CEO of U-Boat Worx. "Our goal has always been to share the wonders of the underwater world with people in the safest, most luxurious, and comfortable way possible. Nautilus is the realization of that vision."

The main lounge is perfect for meeting and mingling in sub-aquatic surroundings. Dubbed the central space, it is an idyllic place to relax, entertain, or work.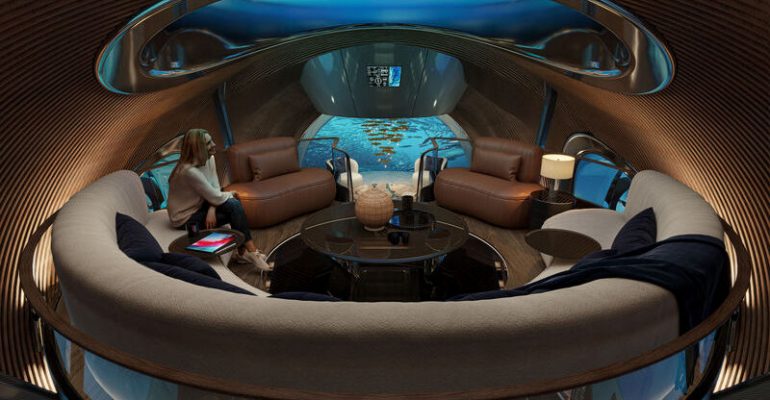 The foredeck lounge is ideal for unwinding while glimpsing at your new finned friends waiting beneath. The 1,250-ton hybrid can dive to 656 feet and stay underwater for up to four days but can cruise beneath for no more than six hours at a time.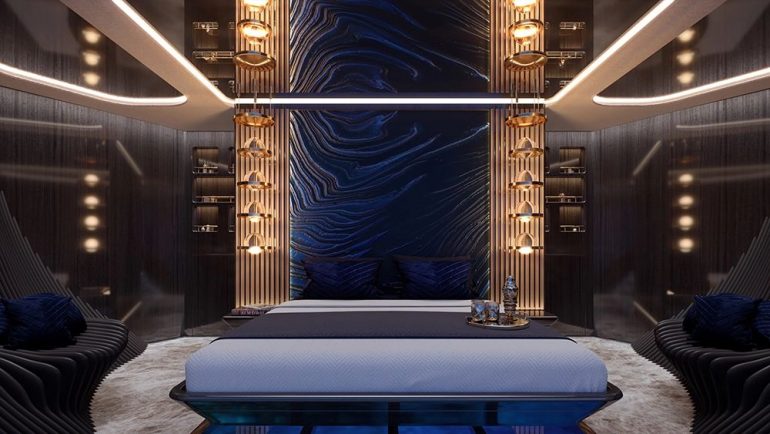 Like most megayachts, this fully functional sub provides every comfort of a luxury vessel. The grand master bedroom looks like the den of James Bond with dark paneled walls, a massive bed with ocean views underneath, and ornate lighting.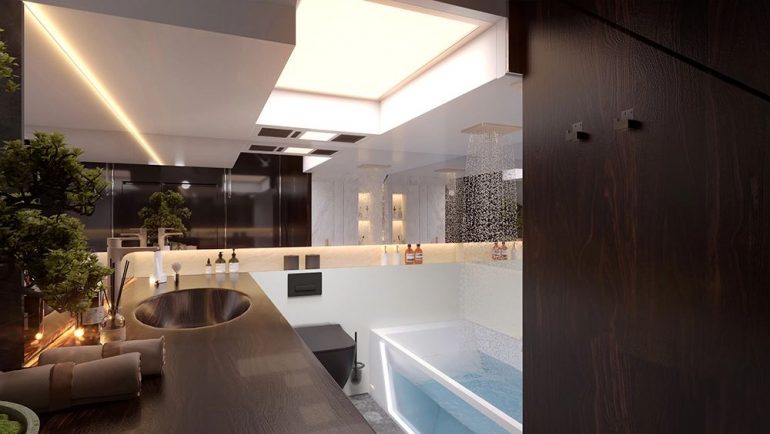 Only connoisseurs can fathom the joy of a warm bubble bath where one least expects it! The main suite is outfitted with an ensuite bathroom complete with a transparent bathtub, luxe toiletries, bespoke furniture, and fittings from Officina Armare.

This submersible superyacht offers four staterooms and sleeping quarters for up to six crew. However, billionaires must bear in mind that it is their wish that decides the interior layouts that are fully customizable.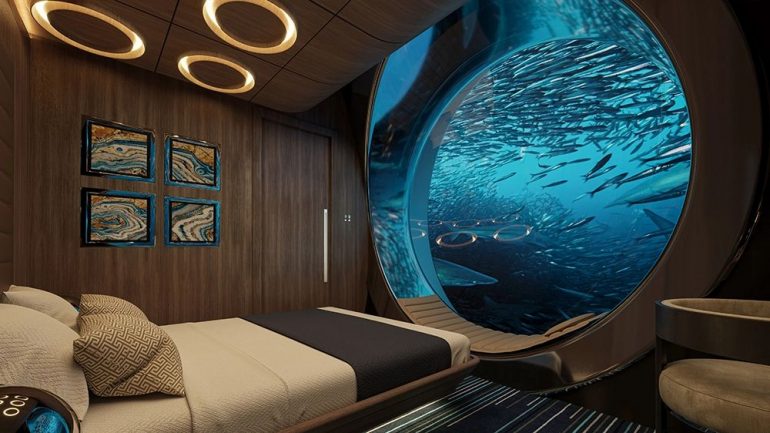 Even the smaller rooms make up for the lack of space with mesmerizing views. The interiors are striking, with fashionable furnishings and large circular windows that will leave you astounded by the world that envelopes you.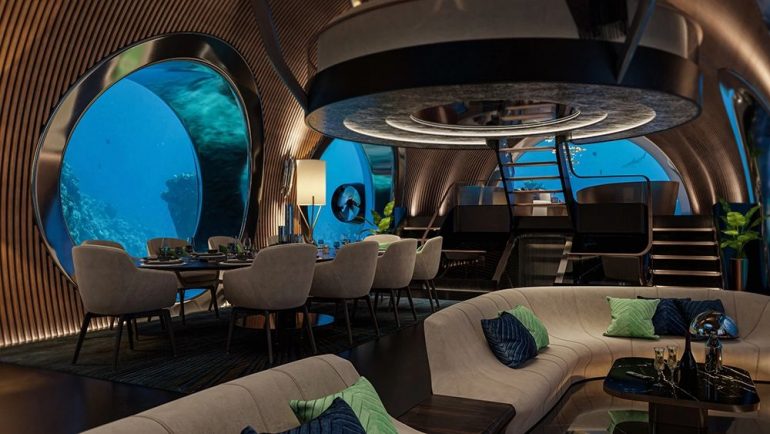 The luxury boat dedicates generous space to the dining area located next to ample seating. Massive circular windows ensure the company of marine life never leaves your sights.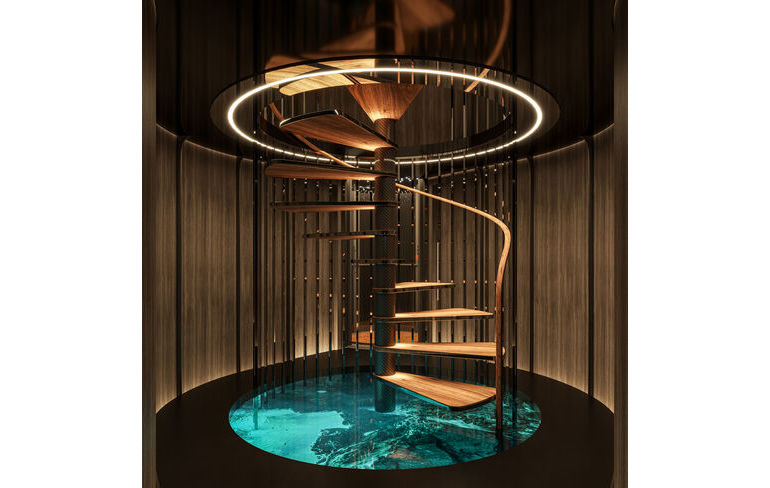 The yacht's enormous sundeck can be retracted when the plan is to go underwater. Otherwise, the sundeck is flanked by a bar, a lounge, and a Jacuzzi. Underwater adventure is a command away as the Nautilus carries the Aronnax that can transport up to five seafarers to underwater dive spots.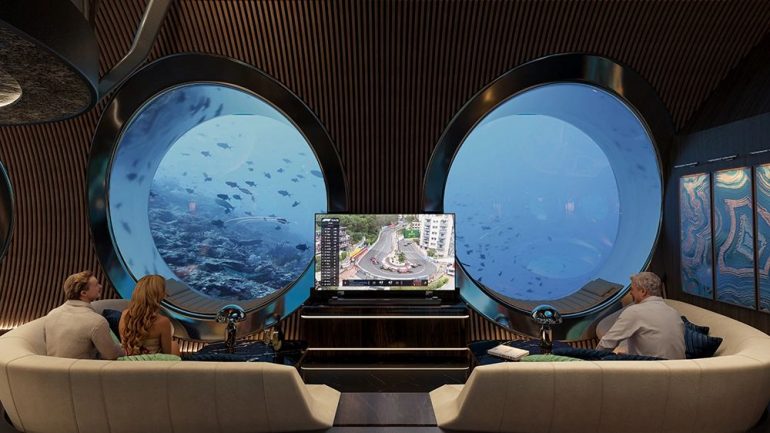 U-Boat Worx's mindboggling concept Nautilus doesn't leave the fitness focused behind. The vessel is equipped with a state-of-the-art gym complete with a treadmill, a stationary bike, and weights.

Nautilus impresses not just with gorgeous interiors but also its diesel-electric propulsion system and lithium battery, making it ultra-efficient, lending maximum efficiency. The pleasure craft was conceptualized for billionaires with pockets as deep as the ocean, and can cover a range of 3,200 nautical miles.
Source link