Vivacious, fluid, and of course, luxurious, the world's first Bugatti Residences by Binghatti are all this and more! Nestled in the heart of Dubai, this ground-breaking project will offer 182 units spread across towering 42 floors. These ultra-luxe houses are divided into a selection of two-, three-, and four-bedroom penthouses. Size no bar, each unit will include its own swimming pool, teleporting you to the tranquil French Riviera. The undulating edifice is influenced by ripples on the beaches of the Mediterranean coastline and the dunes of Dubai.



Hence, the homes are also named based on iconic locations like Cannes, St Tropez, and Monaco. Of the 182 units, 171 are dubbed Riviera Mansions, with 11 spectacular Sky Mansion Penthouses occupying the entire floor.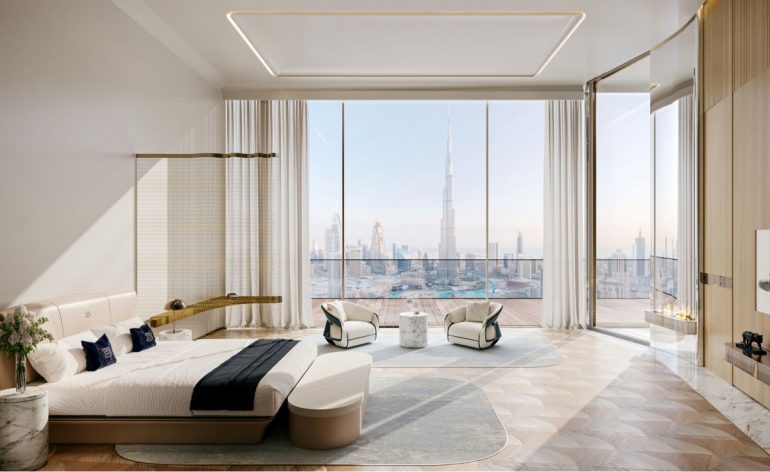 "We were so keen to do this partnership with Bugatti is because Bugatti has been dominating the automotive industry for over a century. And it's been dominating it because of its consistent conceiving of the incomparable, and I think that's very synonymous with our vision as a developer," Binghatti said.

The first-ever residential project by the French luxury carmaker will witness the same excellence and taste dominating the automotive industry for over a century.
The residences will boast bespoke Bugatti furniture recognizable as the brand's distinctive design elements. From the iconic "C-line" in furniture to the exquisite "horseshoe" motif, there will be a little bit of Bugatti in every nook and corner. High-net-worth individuals residing in this opulent oasis will enjoy top-notch amenities like a Riviera-inspired beach, private pool, Jacuzzi spa, fitness club, chef's table, personal valet, private members club, and two garage-to-penthouse car lifts. The lifts will sashay residents straight to the comfort of their lavish homes without getting off the car.

Nothing screams luxury than having a whopping 20 slots for parking in the highest penthouse. Additionally, they will have extra exhibition space for special cars that deserve all the care and attention.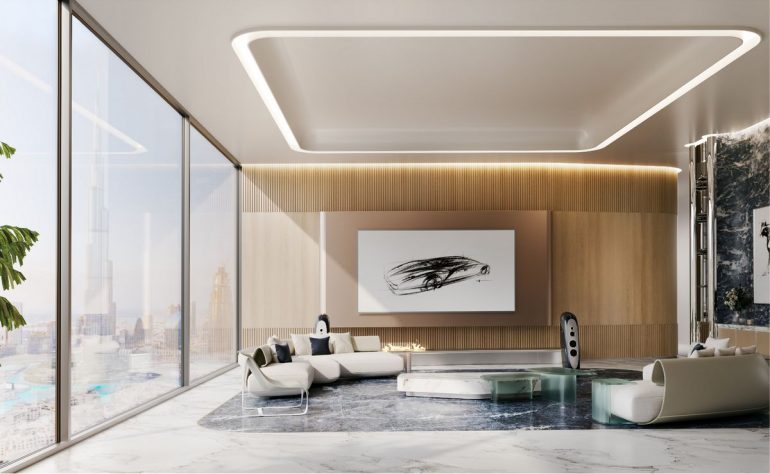 "When you open the door of a Bugatti and sit inside, you know instantly that it's very special, something truly incomparable. With Bugatti Residences, we wanted to translate this feeling into a highly exclusive retreat in the Heart of the Metropolis. Every great brand that has made a global impact on the planet – be it through a car, a watch, or any luxury item – begins with a rooted design ethos and a clear philosophy towards a specific lifestyle. We have built the Binghatti brand along similar pillars," said Muhammad Binghatti, CEO of Binghatti.
Mate Rimac, CEO of Bugatti Rimac, said, "We were discussing real estate for quite a while, and a lot of people were coming to us, but we never found a partner that meets our standards. When Muhammad Binghatti reached out to us, then we found that they were the right partner and Dubai is the right location. They have the right expertise and financial strength – ticking all the boxes. The most important thing is they are really standing behind this project – not just managers running the project but the entire Binghatti family."

The mega project is expected to be ready by 2026, with prices starting at $6 million (Dh19.09 million).
Source link