Kim Kardashian, one woman, many descriptions and equally varied reactions. From a scandalous start as a reality TV starlet to a socialite the world recognized, and finally an entrepreneur (an excellent one at that), she has come a long way. Primarily known as a billionaire these days, the SKIMS founder Kim Kardashian was invited to a conference during Miami's so-called "Hedge Fund Week" to talk business. The businesswoman was paid around $1 million for her appearance at the iConnections Global Alts conference at the Fountainbleu hotel. At the event, she conferred on her newly launched private-equity firm SKKY Partners with her co-founder, Jay Sammons.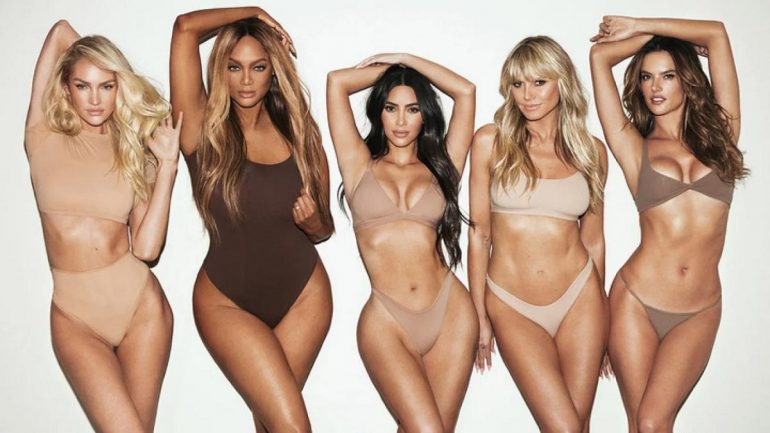 Despite her achievements and the well-established fact that the 42-year-old mom of four is running a thriving empire (Skims has doubled in value in less than a year to $3.2 billion), she continues to face skepticism. Page six threw light on the reaction of some smug attendees, "Yeah, she's hot, but I came in from London to do business. What am I going to learn from her?" Apparently, there is a lot one can learn from the woman who made it to the Forbes billionaire list in 2021.
The room was bursting at the seams, iConnections CEO Ron Biscardi shared, "She received huge applause when she walked out onto the stage. It was standing room only in the room where she spoke, with people spilling into the hallway. We had even more people in overflow rooms where the video was streamed to accommodate the sell-out crowd." Biscardi added, "I was happy to see so much support for a female fund manager in an industry dominated by men." beyond the packed halls, support was also shown by participants in the form of $10,000 tickets to the event.
What is equity firm SKKY Partners?
One way to describe SKKY Partners would be yet another feather in reality television star-turned-entrepreneur Kim Kardashian's hat. SKKY Partners is an enterprise between Jay Sammons, Kim, and momager Kris Jenner. The fund focuses on investments from assorted industries, e-commerce, media, and entertainment. While Sammons will overlook the daily activities at SKKY, Kim will be a crucial player bringing her own experience to the table that will unsurprisingly witness billions.
SKKY Partners launched in September, with Managing Partner Kim sharing in a press release, "I'm excited to launch SKKY Partners to invest in the next generation of consumer brands, leveraging my experience founding and building global businesses and partnering with innovative companies to help them grow."
Kim Kardashian was invited to talk at Harvard Business School-
Smug and superior netizens didn't shy away from critiquing Kardashian when she visited HBS in Boston with Skims co-founder Jens Grede to talk about the shapewear company for a direct-to-consumer seminar. Her impressive portfolio, $1.4 billion net worth and worldwide fame did little to impress the naysayers. Twitter witnessed several vitriolic reactions where one user bluntly stated, "I'd hate to pay that Harvard tuition $$$$ to only get her as a speaker. Do Better, Harvard." Another caustically commented, "Harvard Business School must be desperate for speakers. They are taking the low fruit for sure." Kim Kardashian couldn't care less for haters and shared her joy on all social media platforms.
She posted, 'spoke At Harvard Business School yesterday for a class called HBS Moving Beyond DTC. The class's assignment was to learn about @skims, so my partner Jens and I spoke about our marketing, our challenges, and our greatest wins. I'm so proud of Skims, and the thought that it is a course being studied at Harvard is just crazy!!! Thank you, professor Len Schlesinger and @harvardhbs, for having us. #BucketListDream.'