A social media influencer always has to be a cut above the rest. The easiest way to do that is to tread (or drive) on an offbeat path. Rolls Royce helped a client and travel influencer, Elinor Rose, accomplishes this with a namesake, one-of-a-kind Champagne Rose Ghost. This pink Ghost deserves paeans of praise for sheer individuality and uniqueness.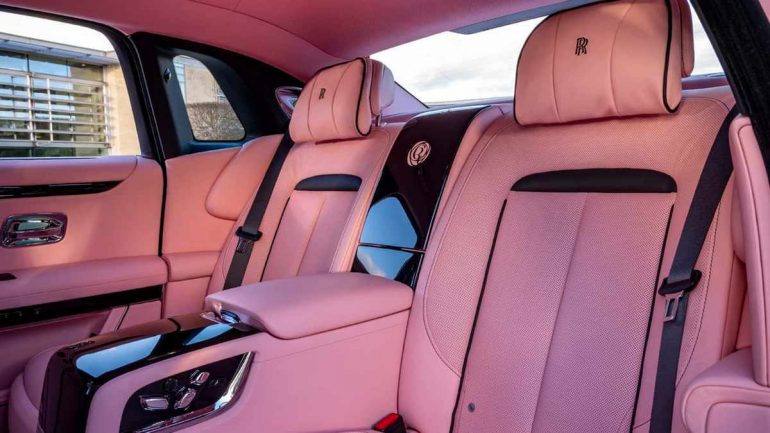 Not many Pink Rolla Royce Ghosts will zip past you in a lifetime, and not every woman or man with money will spend so much on an eye-catching personal statement. The Israeli influencer and model spends her time exploring luxe restaurants and hotels around the globe.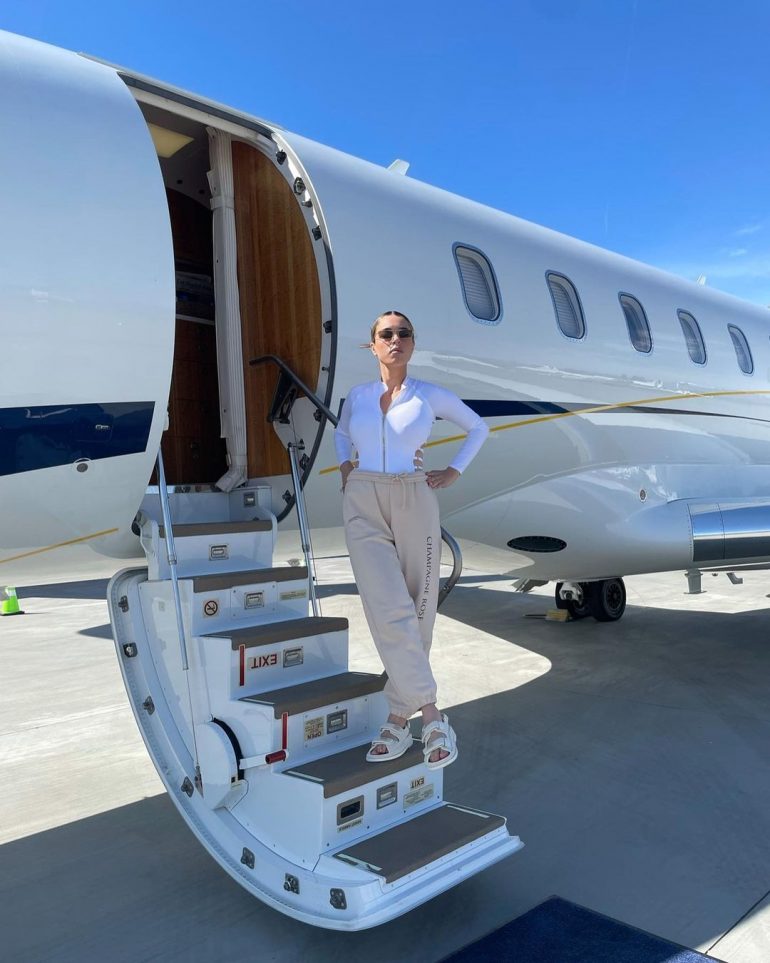 She documents her travels via Instagram, where she enjoys 3.1 million followers. With the Barbie-esque car, Champagne Rose will soon zoom around town a little more than hopping flights. The bespoke Ghost is a masterclass in perfection and how to nail the brief to the T.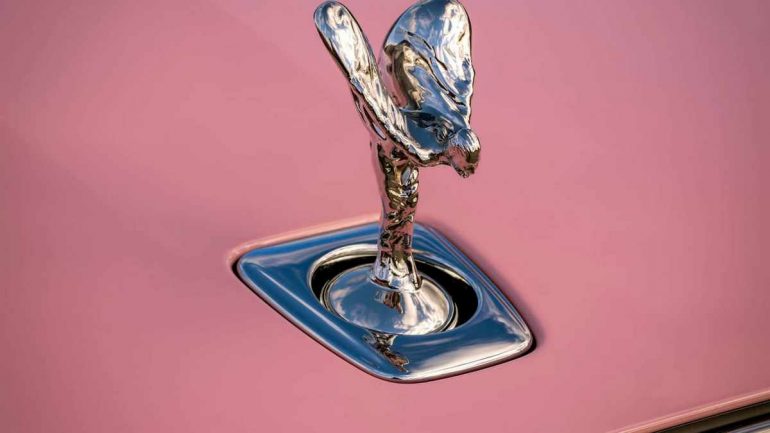 From the signature crystal finish to a hand-painted coachline with the words 'Champagne Rose,' complementing wheel centers and subtle pinstripes, this car is truly the epitome of customization.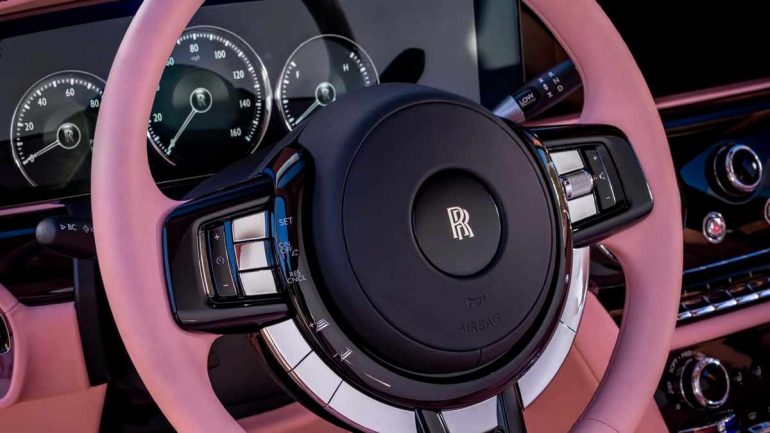 A peek inside the car reveals an equally gutsy overload of pink. How Rolls Royce stays elegant despite the bubble gum pink overhaul is admirable.

The splash of pink is interrupted with Champagne Rose leather trim, Piano Black veneers, black piping, and the interlinked RR monogram on the headrests.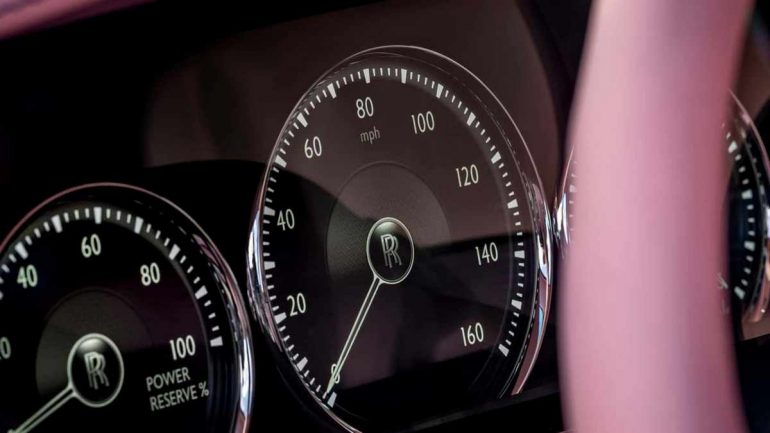 After painstaking six months, the Interior Trim Centre at Goodwood finally perfected the bespoke 'Champagne Rose' leather hue that faultlessly matched the exterior.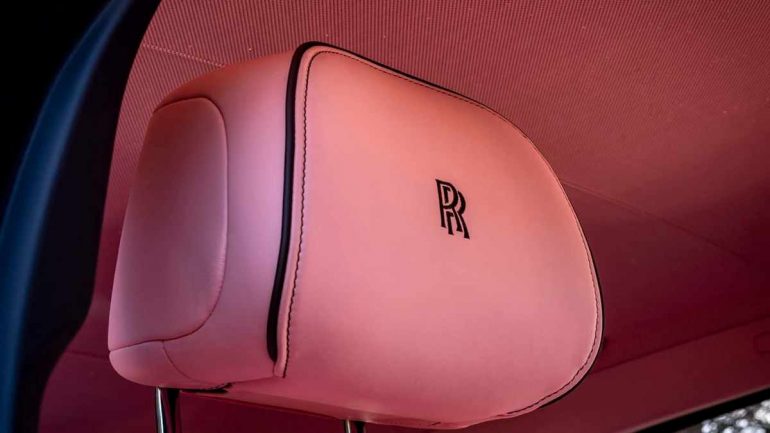 The luxe elements are incorporated with lambswool carpets and a delicate rose motif illustrated over the rear seat waterfall. The rose motif also appears at the back of the picnic tables. Hand-embroidered with no less than 5,500 individual stitches, it took over 30 hours to achieve the desired result. It doesn't end there. Rolls-Royce's signature Starlight Headliner was also tweaked to create a particular Champagne Rose version that took over 60 hours.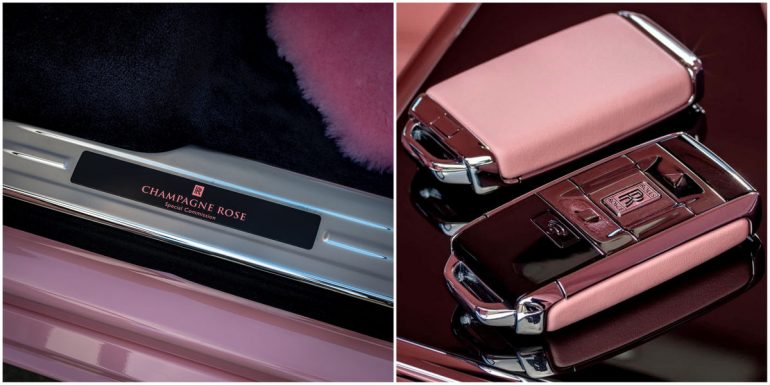 Ordinarily, prices of the classy Rolls Royce Ghost start at $400,000, but with this level of customization, it wouldn't be surprising to learn the Champagne Rose Ghost costs north of $500,000.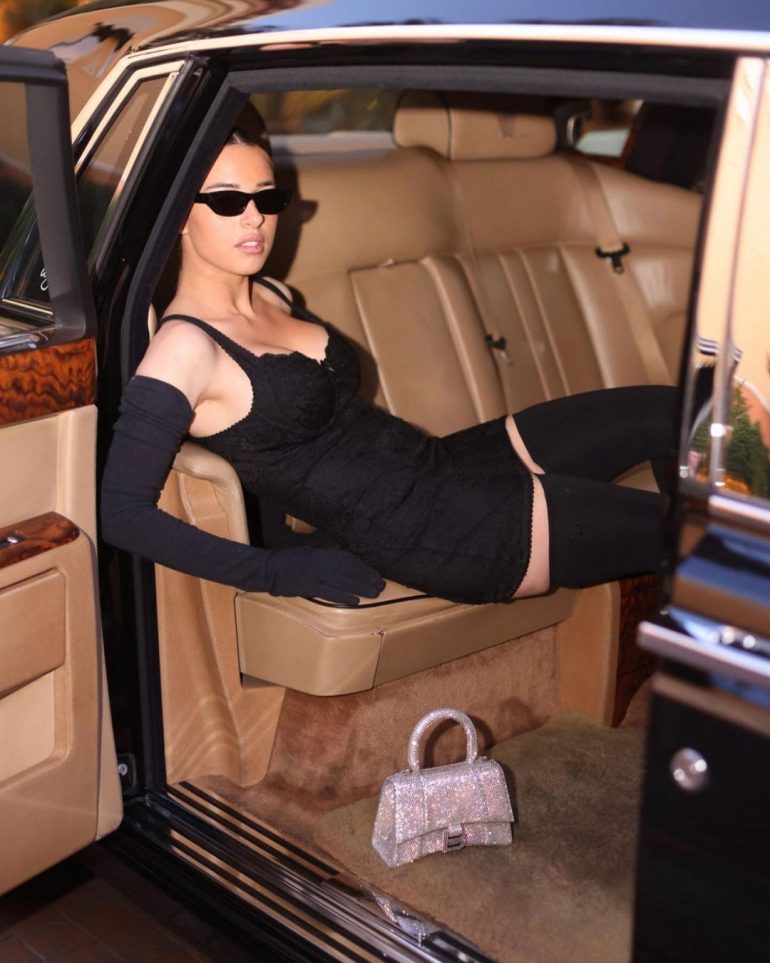 Who is Champagne Rose?
Travel Guru Elinor Rose, aka Champagne Rose, is an influencer living the good life out of her Louis Vuitton suitcase! The gorgeous globetrotter hits top-notch venues, travels privately, and commands a solid multi-million social media following (despite having barely 100 posts on Instagram).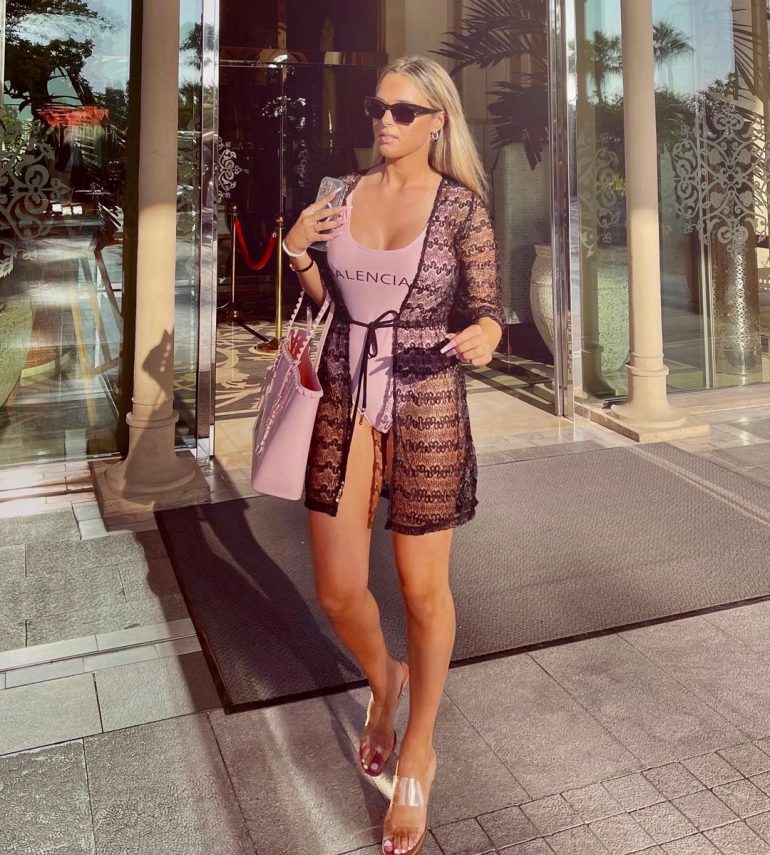 Her feed shows the best scenery and fashion scenes, all wrapped in the warm embrace of luxury. The fashionista looks like a million bucks sporting the world's best-known fashion brands like Chanel, Balenciaga, Fendi, Balmain, and more.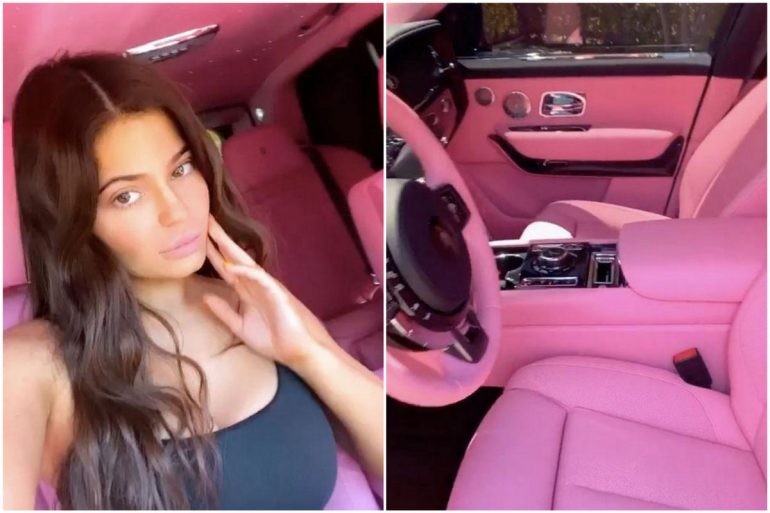 Kylie Jenner has an undying love for Pink Rolls Royce too –
Another celebrity who owns a pink Rolls Royce is makeup mogul Kylie Jenner. The entrepreneur commissioned in 2020 a $300k custom Rolls-Royce SUV, so pink; it would put Barbie's dream house to shame. The personalized vehicle was engraved with the words 'Stormi's Mom,' along with a vibrant pink leather interior and steering wheel.