Jeff Bezos, the Amazon co-founder, is a man worth $127 billion who owns a captivating $500 million megayacht Koru—nothing shocking about a billionaire owning a massive boat. On the contrary, it would be surprising if he didn't own one. The worlds-second largest sailing boat Koru is accompanied by a support ship by Damen Yachting. At 247 feet, Abeona is the largest custom-built shadow yacht. Koru boasts triple masts reaching 230 feet – making the sailing yacht nearly half the size of the Great Pyramid of Giza. The lesser-known fact is that the half-a-billion-dollar luxury vessel couldn't have a helipad on board.

Bezos's lady love Lauren Sanchez is a trained helicopter pilot and founder of Black Ops Aviation, the first female-owned aerial film and Production Company. Instead of disappointing the girlfriend, the tech tycoon commissioned the largest shadow yacht with a helipad to delight his helicopter pilot partner. What good is a ship with top-notch amenities like a swimming pool, theatre, spa, gym, and more when it cannot accommodate the recreational activity loved by stunning Sanchez?
Lauren loves her helicopters-
Lauren Sanchez is more than the superyacht-loving partner of a billionaire known to hop from one exotic location to another on private jets sporting Birkins. The qualified helicopter pilot's passion for flying led to her founding her own aerial filming company, Black Ops Aviation, in 2016. She didn't think twice before hopping on a chopper to meet Bezos in New York City and shared a picture of her thumb with a circular imprint from the throttle.
Sanchez left home at 18 and headed to Los Angeles to be a flight attendant. She had met a roadblock on being told she was overweight. "Back then, they weighed you, and I weighed 121 pounds." She added, "They said, 'You need to be 115."
On being told this repeatedly, Sanchez clarified, "I don't want to be a stewardess. I want to be the pilot!" Not one to stop at helicopters, the former news anchor now has even bigger plans- to whisk her girlfriends on a trip to space in 2023, following in her philanthropist partner's footsteps.

Abeona, the grandest support vessel of them all-
Built at an estimated cost of $75 million at the shipyard in Vlissingen, the Netherlands, Abeona was initially known as YS 7512. After completing her sea trials in December, the largest support vessel in the world departed the shipyard in the Netherlands before arriving in Gibraltar, where she is currently located. Longer than many yachts, the 279-footer is a gorgeous ship with a grey hull and an orange stripe for a strawberry mark.
The boat that looks more like the baby of Sailing Yacht A is named after the goddess of voyages and departures. In addition to a helipad its has a hangar that can carry a D14 value helicopter. It can comfortably accomodate 45 people, and can carry a host of toys, including water scooters, sea bobs, and even a submarine.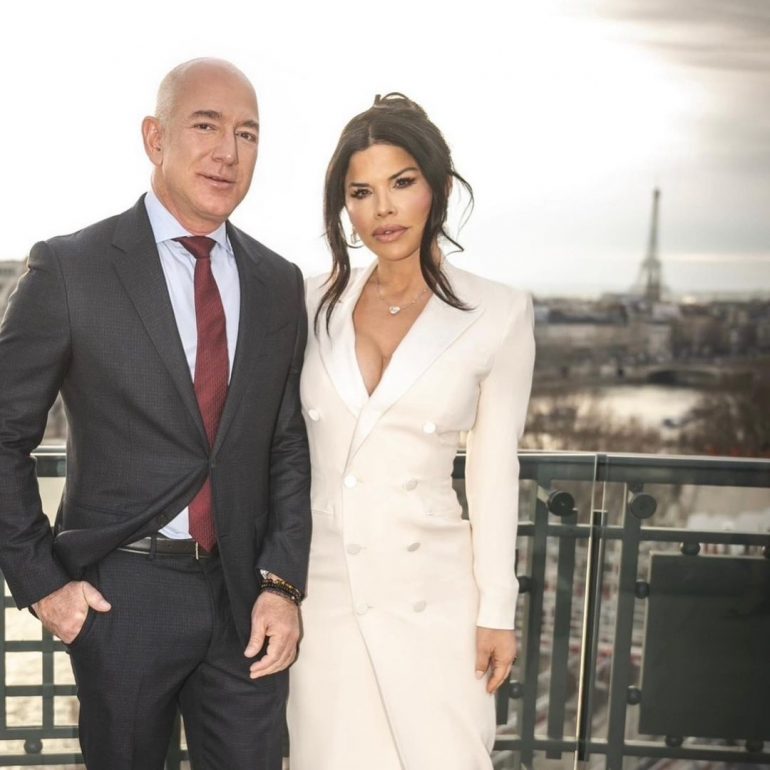 Jeff Bezos started dating Lauren Sanchez after splitting from his wife of 25 years, MacKenzie Scott. After much tabloid drama, leaked texts, blackmail, and a billion-dollar divorce, Bezos and Sanchez are still going strong.
Source link