Auction house Phillips has announced an incredibly rare Patek Philippe wristwatch once owned by Aisin-Giro Puyi, China's last emperor, along with several other of his items will be auctioned at end of 2023 in association with Bacs & Russo. This incredible collection of artifacts will be put up for display at Phillips Hong Kong from 18-31 March, which will be followed by an international tour to New York, Singapore, London, Taipei, and Geneva. Emperor Puyi's watch is one of the eight examples of the Patek Philippe reference 96 ever made. The last time one of them was auctioned was in 2002; it was acquired by Patek Philippe for its museum for a whopping $2 million. Given the distinguished provenance of the emperor's Patek Philippe reference 96, it might end up setting a new auction record.

Born in 1906, Aisin Gioro Puyi was the eleventh and final Qing dynasty monarch. He was crowned emperor in 1908 at the age of three and had to abdicate his throne in 1912 during the Chinese Revolution. Although he was allowed to retain his title and lived a lavish life in the palace, he was forced to leave China in 1925 during a coup. After spending more than a decade as the ruler of the Japanese puppet state of Manchukuo, Puyi was taken captive by the Soviet Red Army when it invaded Manchuria in 1945. During the five years he spent as a Soviet prisoner, the emperor formed a close friendship with his Russian translator, Georgy Permyakov. Puyi gave the Patek Philippe and a few other items to Permyakov before he was repatriated to the Republic of China in 1950. These artifacts remained with Permyakov and his family until a few years ago when it was sold to an anonymous European collector.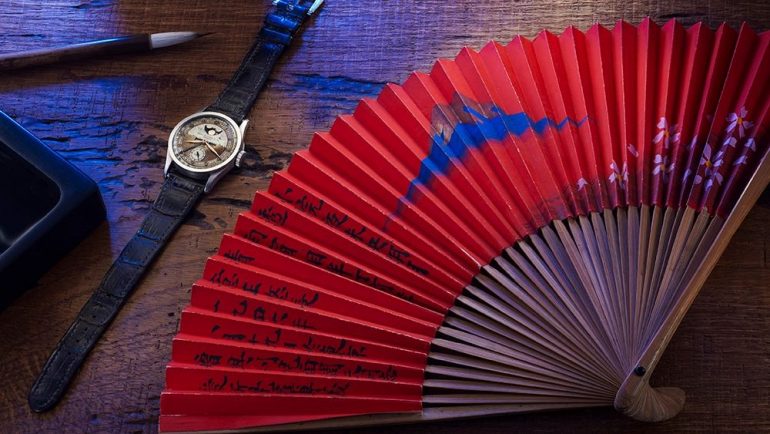 Bacs & Russo's team took three years to research the history of the watch and its provenance. Only seven Patek Philippe reference 96 of such complications were previously known until Puyi's fresh-to-the-market timepiece was discovered as the eighth example. Further increasing its rarity and value is the fact that it's one of the three known examples to feature the exact dial configuration, which includes an enamel Arabic "Roulette" configuration. It has a platinum case along with a silver dial, a rose-gold chapter ring, and enamel hour markers. "Any auction house, if they didn't know the story, if it didn't have any of this extraordinary ephemera coming with it, would already say, 'Wow, this is the highlight of the season,'" Bacs told Bloomberg. Given its provenance and historical importance, it is almost impossible to set a pre-sale estimate. Maybe, this watch will break the record of the most expensive timepiece ever to be auctioned.
Source link