Driving a Ferrari doesn't give anyone the license to act like a douche, even in Italy where people are a lot more accommodating if you're behind the wheel of a Prancing Horse. An American tourist recently found himself on the wrong side of the law when he decided to drive a Ferrari 458 Spider into the iconic Piazza della Signoria in Florence and park right in the middle of the square like an absolute jerk. Piazza della Signoria is a famous square in the historic center of the city of Florence in Italy.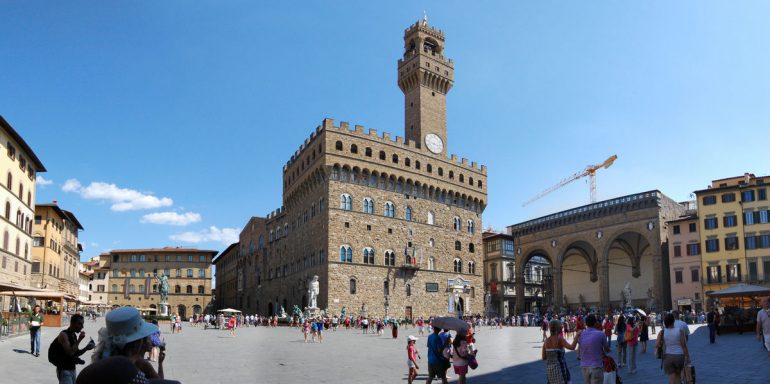 Surrounded by historic buildings, the w-shaped square is reserved for pedestrian use only. The Ferrari driver was immediately apprehended after he parked the Swiss-registered Ferrari Spider in the square.
A press release issued by the Municipality of Florence noted that the tourist drove down Via dei Gondi in a "nonsensical way" and then parked in the square on March 20th around 1:15 pm. "Checks revealed that the 43-year-old driver had an American driving license that did not comply with international conventions and did not have an international driving permit or official translation," the statement said. Not only was the tourist ignorant of the fact that the iconic Piazza della Signoria is not the place to show off a Ferrari but also assumed that his local driver's license would work internationally. According to a report by CNN, the man was handed over a fine worth 470 euros ($506) by police on the spot for "parking in a pedestrian area, driving against the direction, and [having a] non-compliant foreign license." Serves him right!
Source link