The rechristening of Benetti beauty Lana to Mar confirms that the stunning superyacht has a new owner. Popular YouTube channel Esysman Superyacht confirmed the same by revealing the IMO database displayed a new owner registered in January 2023. The 351-footer initially belonged to a Russia-born millionaire Alexander Vershavsky, and the new owner is a member of the Abu Dhabi royal family. Suroor Mohamed Khalifa al Nahyan owns the glorious Lana luxury boat, preferred as a haven of solace and opulence by noted celebrities worldwide. The real star, however, is the Lana yacht, that's a lesson in yachting genius, design acumen, and the power of money-

Lana or Mar, this Benetti boat is all things fabulous-
The Tuscan shipyard built Lana along with three other superyachts. She shone owing to every inch of the pleasure craft, inside and out, being penned by the yard's own design teams. From a design point of view, Lana was deemed exceptional with 2.7-meter head heights. "It's almost cathedral-like," stated Julia Stewart, director of Imperial, which oversaw the build for the owner. "It's a very airy, light boat."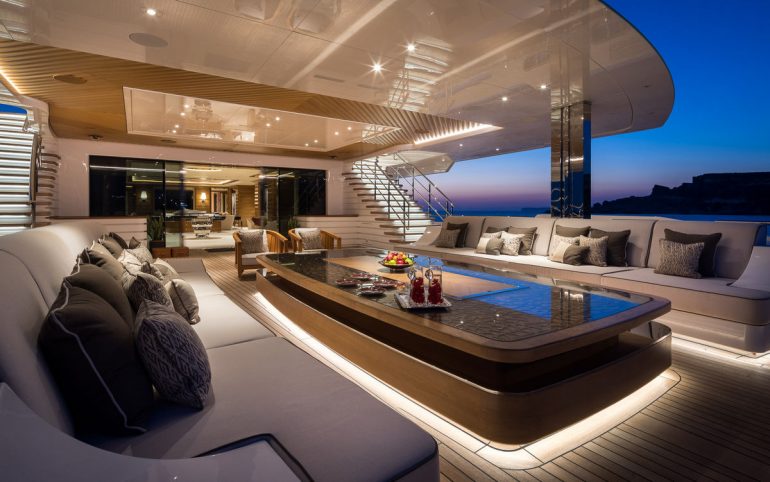 The interior is pleasing, almost soothing, with neutral elements that don't overwhelm nor bore you after a few cruises. The decor is a brochure in natural materials like leather, ayous wood, and marble designed to perfection by Italian artisans.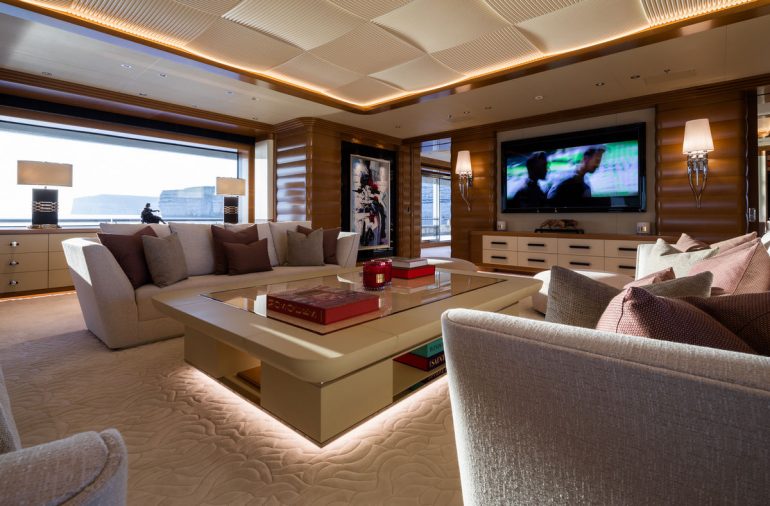 The main saloon is a palatial area flanked by lavish lounge areas and a massive marble and stainless steel coffee table designed by Izzo. It also includes a vast dining saloon divided by sliding glass doors. The master suite is fit for a king with a lounging area to port and starboard. The cabin includes a study featuring a bespoke desk with Bentley armchairs and beautiful lamps decorated with tiger's eye gemstones.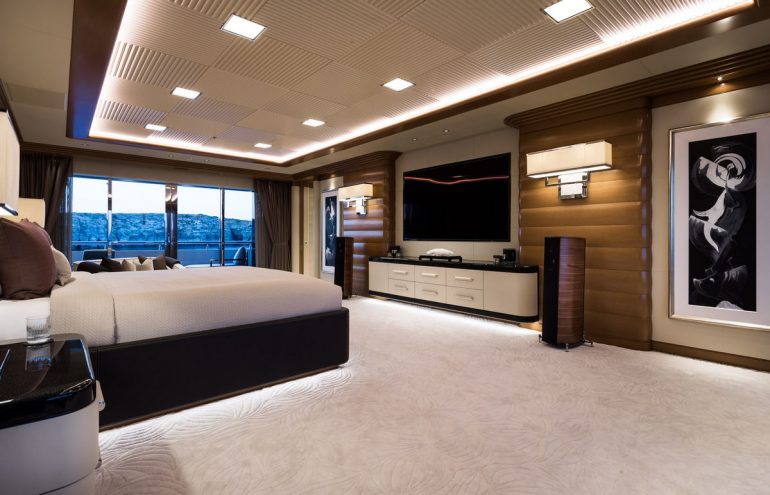 To maintain utmost privacy, the owner's suite comes equipped with its own pantries. Lana offers accommodation for 14 guests in seven VIP cabins spanning 32 to 33 square meters.
The $200 million yacht is the perfect vacation venue with a spectacular spa, including multiple treatment rooms. Fitness freaks can maintain their regime in a well-equipped gym. Entertaining a large group of friends comes easy with a crew of 32 attentive to every need and demand of guests onboard.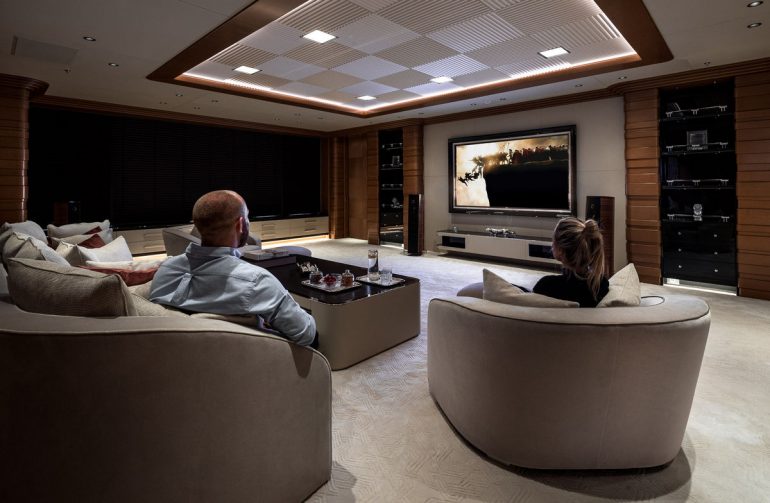 The ship offers an exceptional Sonus Faber Olympica sound system in the saloon-cum-cinema just forward, making the movie-watching experience thoroughly enjoyable.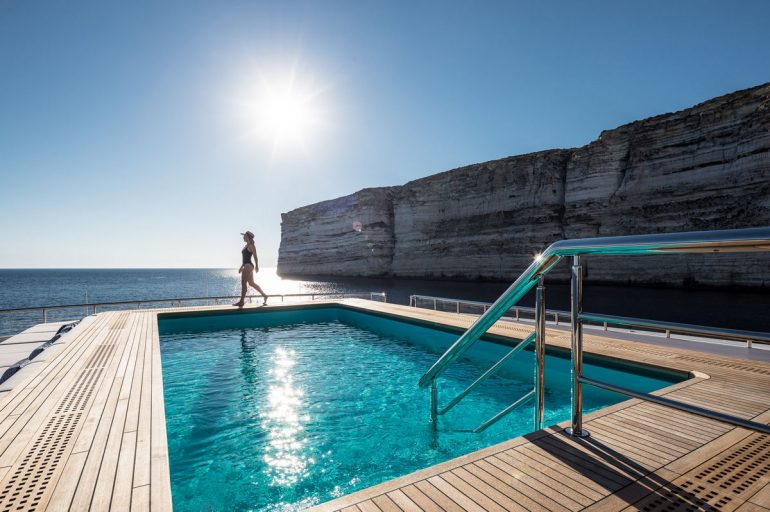 A large outdoor pool and many sunbathing options for anyone who loves being one with nature. The child in you will never want to leave the sizeable beach club flanked with an inexhaustible list of toys, boats, jet skis, dive gear, etc.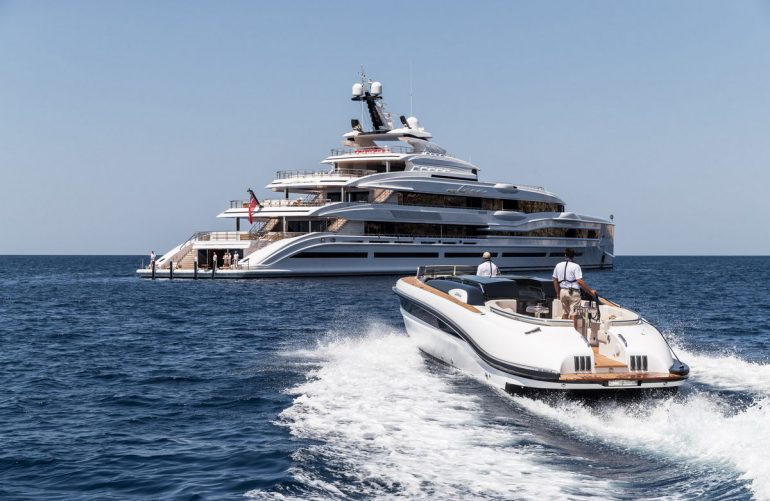 Celebrities like Beyoncé, Bill Gates, and Jeff Bezos chartered Lana for millions-
How do you impress people who have it all? You take them aboard the 351-feet, $200 million a week superyacht like Lana. Music royalty Jay Z and Beyoncé know luxury ships like they know their music. The couple has a reputation for chartering only the very best boats with monumental damages.
After vacationing on the iconic Flying Fox and Faith for millions, the couple opted for another luxe escapade on Lana, doubtless one of the world's largest and most expensive charter yachts to experience Croatia. Even centibillionaires Jeff Bezos and Bill Gates partied aboard Lana yacht with 50 friends for the Microsoft founders' 66th birthday. The tech tycoon splurged a whopping $300,000-a-day for the extravagant private yacht in Turkey.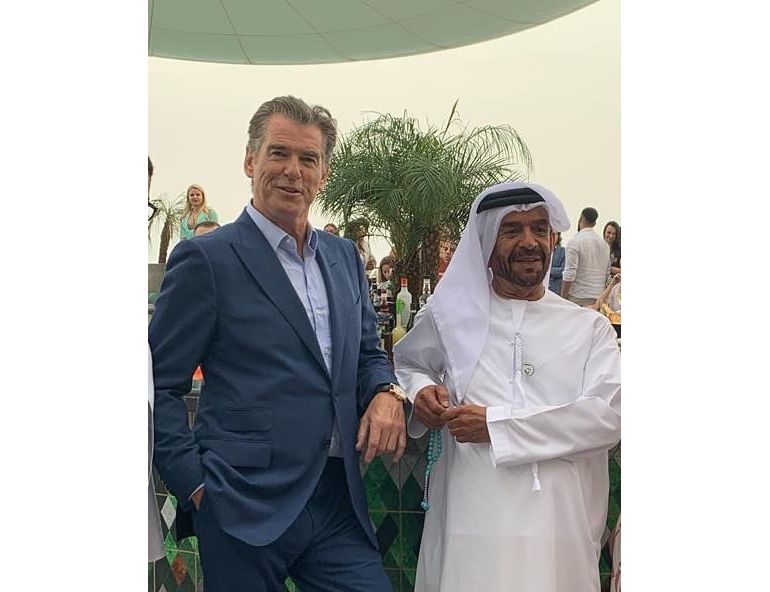 Who is the new owner of Mar motoryacht?
His Highness Sheikh Suroor Bin Mohammad Khalifa al Nahyan is the new owner of the $200 million megayacht. The affluent ruling member of Abu Dhabi's royal family owns Abu Dhabi Mall and the Etihad Towers.
Source link