BMW has been constantly expanding its range of electric cars with new EV models to stay on top of the emission-free mobility game. However, the German marque is not looking to limit its electrification strategy to only land-based transportation. BMW has collaborated with boat maker Tyde to create a futuristic-looking electric watercraft that shares technology and some components with an EV from the Bavarian automaker's line-up. Dubbed The Icon, the battery-powered watercraft made its debut at the 76th Cannes Film Festival.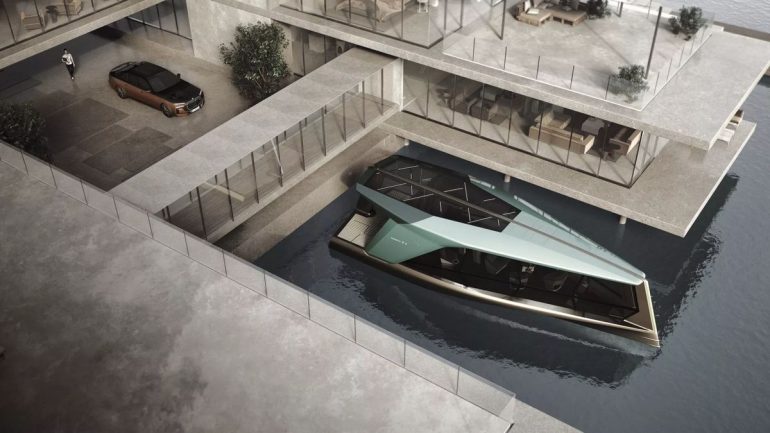 The vessel is equipped with a pair of electric motors that are capable of producing 134 horsepower each. The motors draw power from six battery packs taken from the BMW i3 that offer a cumulative capacity of 240 kilowatt-hours, which gives it a range of around 60 miles on a single charge.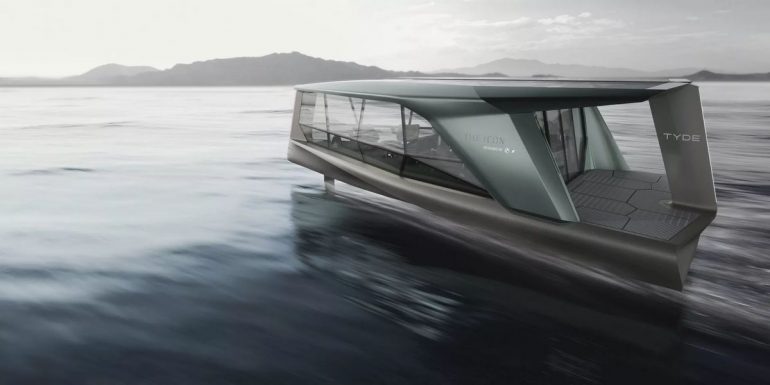 Furthermore, the electric watercraft rides on hydrofoils that lift the hull above the surface of the water when on the move, drastically decreasing drag. Hydrofoils can reduce the energy requirement by up to 80 percent as compared to conventional boats. Thanks to the hydrofoils, The Icon can cruise at 24 knots (28 mph) and has a max speed of 30 knots (35 mph).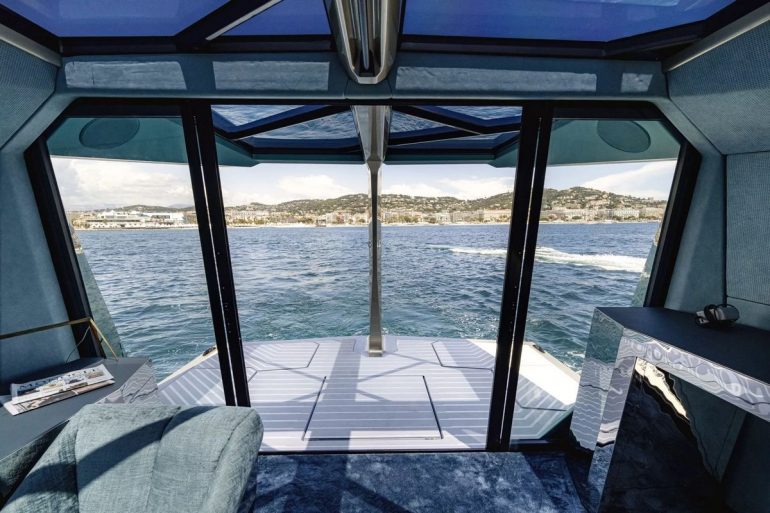 In terms of design, the BMW electric boat is nothing like anything we've seen before. Measuring slightly more than 13 meters in length, the Icon features a flat hull along with a glass structure above it with a triangular shape. Dominated with massive windows on both sides, the interior offers unobstructed views of the outside to the occupants.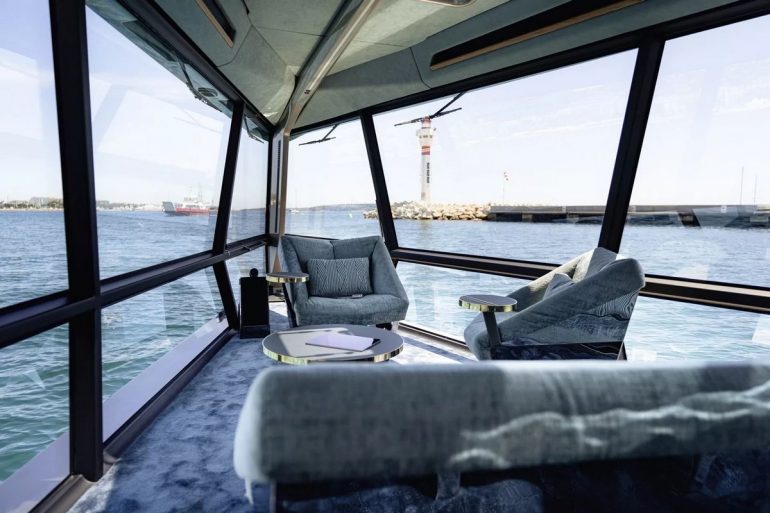 The cabin looks more like a luxury lounge area rendered in green and blue tones. There are 360-degree rotating seats for the occupants to enjoy the full view out of the large windows.

There's a 6K 32-inch touchscreen display with a BMW iDrive-like interface that lets the captain monitor everything. Additionally, the drive sound has been created by two-time Oscar winner Hans Zimmer that runs through speakers with Dolby Atmos technology.

While The Icon is currently a one-off but BMW claims the electric watercraft is production-ready. BMW also claims that The Icon is "underpinned by a platform concept offering comprehensive adaptability to individual wishes and needs."
(All images via BMW)
Source link